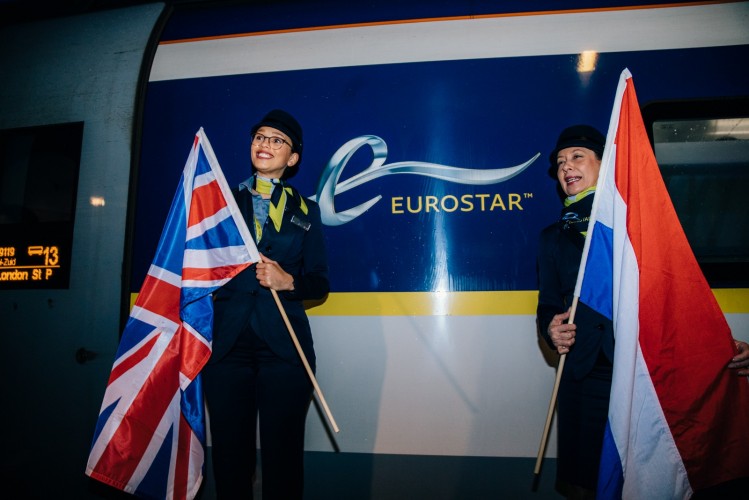 Direkte tog fra Amsterdam til London
April 2020 den direkte Amsterdam til London toget ville afgå fra Amsterdam Centraal station. Billetter til det direkte tog går til salg fra den 11 februar 2020, og du kan forvente efterspørgslen at være hård!
april 2018, og tidligere rejsende, der gik fra Amsterdam tilbage til London, måtte have et 45 minutters stop i Bruxelles for at skifte til et nyt tog og foretage sikkerheds- og pastjek.
Mens den nye terminal i Amsterdam Centraal er færdig Rotterdam Centraal terminal er stadig at få nogle forberedelser til det maj lanceringen dato.
Tjenesten lanceres med 2 direkte tog om dagen, men i 2021 Ønsker NS at have øget antallet af tjenester til 3 derefter 4 og endelig 5 direkte tog om dagen til London. Den direkte forbindelse fra Rotterdam til London starter den 18.
Bæredygtig rejse vil være mulighed for mange miljøbevidste rejsende, da togrejsen mellem London og Amsterdam udleder 80 % mindre CO2 pr. passager end en sammenlignelig flyrejse.
Post Tags: