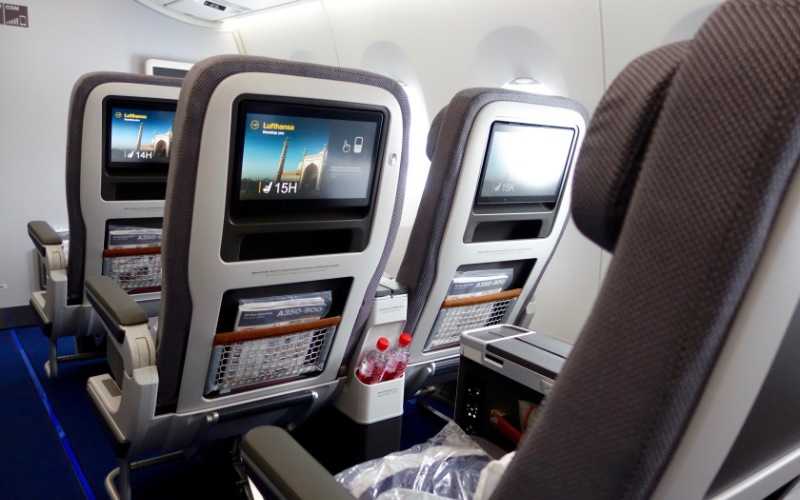 Lufthansa offers passengers high speed WiFi
After a false start back in 2003 to 2006 it seems that Lufthansa in-flight internet access is back bigger and better than ever with it's announcement of an improved high speed WiFi internet access on it's short and medium distance flights.
The new high speed internet access is being provided by a partnership with Inmarsat via their Global Xpress network (Ka-band) running in their 30MHz S-band spectrum allocation across all 28 EU member states.
Lufthansa confirmed they will continue using FlyNet® for WiFi functions and GSM services for SMS and MMS services. The downside for travellers to China need to be aware of is that FlyNet® switches off when travelling over Chinese airspace.
FlyNet® Costs and Billing (long haul flights only)
1 hour: 9.00 euros or 3,500 miles
4 hours: 14.00 euros or 4,500 miles
Full flight (up to 24 hours): 17.00 euros or 5,500 miles
There is no announcement for prices for the new Inmarsat services but it is logical that it will be linked to ticket class or frequent flyer status level if they offer a discount or free access.  According to eDreams only 15% of airlines worldwide that offer WiFi do so for free with most using it as a revenue channel.
Lufthansa announced they will block voice services, VOIP and apps such as Skype inline with customer preferences for a peaceful travel experience which they currently do on their FlyNet® services, so don't panic!