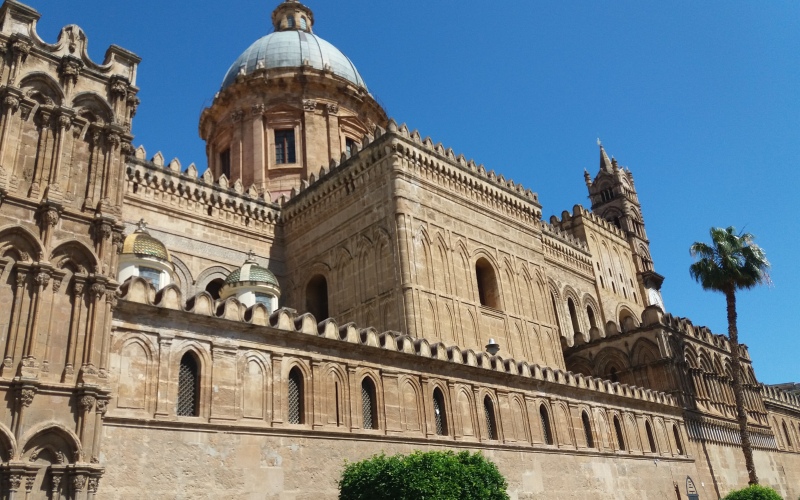 Cattedrale di Palermo
I would advise if you have time and you are in Palermo on a day that has great weather I would suggest paying the 5 euros to climbing to the roof of the Cattedrale di Palermo as it has an amazing view of the city and is a pretty damn unique thing to be able to do.
The tours run fairly frequently and the groups are around 10-15 people so I would advise buying your ticket for the next tour before exploring the interior, I made the rookie error of exploring the church first and having to wait around for the next tour to start.
The Catherdal also has a wonderful garden outside that offers amazing photo opportunities and certainly worth a walk through after you have explored the interior and done the rooftop walk.
Opening Hours: Monday to Saturday the Cathedral is open from 7am-7pm and Sunday from 8am to 1pm and from 4pm-7pm.
Address: Corso Vittorio Emanuele, 90040 Palermo, Italy
Post Tags: