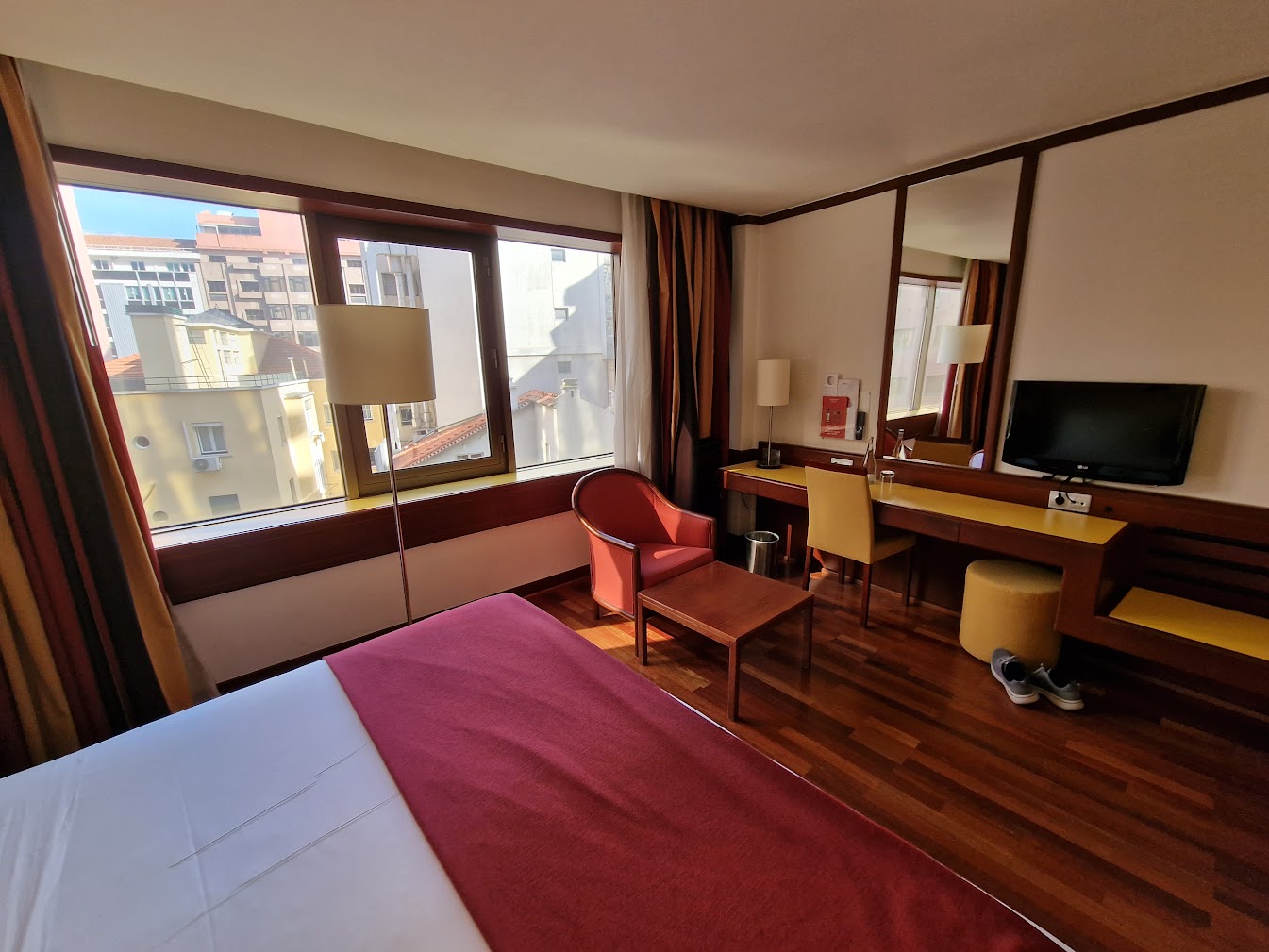 Holiday Inn Lisbon Continental Review
If you are booking a trip to Lisbon be aware that there are actually 7 Holiday Inn locations across the city. The location I stayed at is officially called Holiday Inn Lisbon – Continental but Campo Pequeno is one of the more popular locations for people doing short stop overs due to it's proximity to the Humberto Delgado Airport. It's just 15-20 minutes away from the airport by taxi and far enough of our town that you avoid much of the traffic the city is infamous for…. but it's very important you double check the destination before getting into the taxi to the wrong Holiday Inn that can be easily done.
The other Holiday Inn locations in Lisbon are
Holiday Inn Express Lisbon – Alfragide
Holiday Inn Express Lisbon – Oeiras
Holiday Inn Express Lisbon – Ave. Liberdade
Holiday Inn Express Lisbon – Plaza Saldanha
Holiday Inn Express Lisbon Airport
Holiday Inn Lisbon (most likely the one to show up in a Google search)
I found the hotel check-in process fast and efficient and the team were very friendly. They advised that yes breakfast was included in my booking. I later found out that this wasn't correct and they said I had to pay for breakfast so I skipped it. Breakfast looked fairly standard for a European hotel so I ended up grabbing several freshly based Pastel de nata's from Upal – União Panificadora da Amadora a small little bakery located in Falagueira on my way to find some street art.
Good way to start any day is to find out the shower pressure is amazing and I'd stay here again just for the shower. Unfortunately from 6am I could hear the neighbours phone constantly ringing and ringing so the last few hours of my sleep-in was a bit rough. Also around 6am I started to hear the intermittent sound of the planes landing/taking off from Lisbon Airport combined with the neighbours phone that was still ringing made it hard to get more sleep so I got up early. One downside to staying in an older property is often the TV was the size of a computer monitor and I never bothered to check if it was actually any good. But upside Wi-Fi was great so watched Netflix on my phone instead…
As always the complementary bottle of water in the room was a nice touch. They also had a suit press but I didn't have the need to use it. Air-conditioning was OK and I turned it off after a few hours in the evening once the room had cooled down. My view from the 5 floor was the back of several buildings which wasn't that inspirational. It was nice to have two usb powerpoints by the bed but the room could have had more ceiling lighting.
Overall a very comfortable bed and a reasonable hotel but a bit pricey at €149/night with no breakfast.
Address: Holiday Inn Lisbon – Continental, Rua Laura Alves 9, Lisbon 1069-169 PT