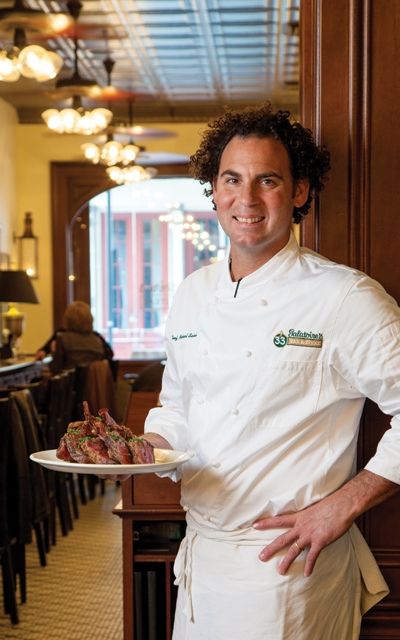 Chef Michael Sichel becomes executive chef at the Bennett Hotel
Chef Michael Sichel, who has been executive chef of one of New Orleans' leading culinary academies for 7 years, Galatoire, a great Bourbon Street restaurant, has made an unpredictable career move. Michael Sichel, who took the vertiginous leap to national fame, when he was a competitor of "Top Chef" although he was expelled from season 11 for not impressing Tom Colicchio with his interpretation of risotto; leave aside the large institution of French Quarter of a trajectory of 113 years, will say goodbye to his old place of work, Galatoire at the end of the month.
Sichel joined Galatoire in 2011, when he had already moved to New Orleans 6 years ago to open the Indigo restaurant; that restaurant closed its doors after Hurricane Katrina, so the New Yorker made the jump to 7 in Fulton, then due to the Grill Room located inside the Windsor Court Hotel. During his career, he visited several restaurants, including New York's Gotham Bar & Grill and San Francisco Rubicon.
Now in his last challenge, he will take the leadership as executive chef in the Hotel Bennett in August, a new luxury hotel that will open its doors for the first time this fall in Charleston, South Carolina, located at the corner of King Street and Marion Square, this hotel will have 179 rooms and a signature restaurant, will have two floors and terraces to eat accompanied by a beautiful view of Marion Square; the hotel will also house "Camellias", a bar and a lounge adorned with pink marble that was recycled from the old Charleston library.
In statements Sichel commented: "I am passionate about my clients, my cooks and my kitchen, I have put my heart in each and every one of the dishes that have been prepared in my kitchen," he also commented; "I am very excited to work with the large variety of fresh products in the area, and the integration into the culinary community of Charleston, there are exceptional cooks and amazing restaurants, I am eager to take advantage of all my years of experience in New Orleans, to contribute in this great gastronomic city ".
This article is also available in: