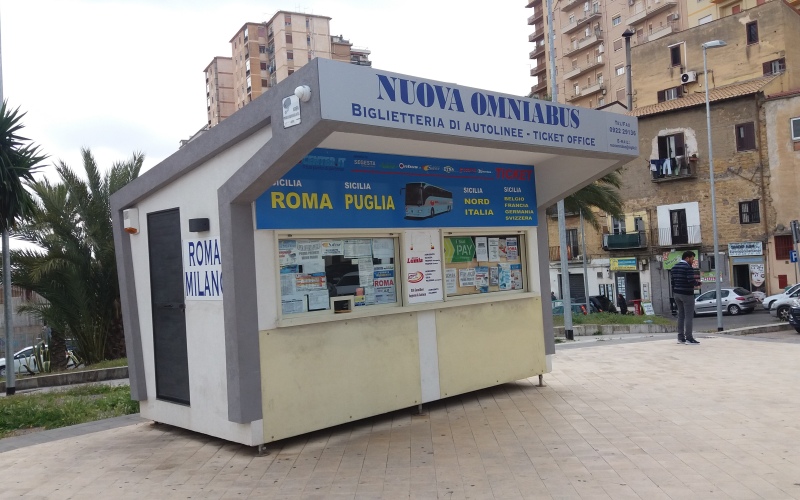 Bus from Agrigento to Gela
If you are travelling via bus from Agrigento to Gela make sure you get there early as you don't want to miss your bus and you get a decent seat as it's just a minibus not a full sized coach.  You buy your tickets at the office at the end of the platform, the Nuova Omniabus building and you can pay in cash or use your card.
The Societa' Autolinee Licata timetable for Agrigento to Gela is shown below.
It was a long trip in the bus and I had my small day pack squeezed between my legs and about 10 minutes into the trip I kinda wished I had of just thrown it in the back of the bus with my backpack and there was still over 1.5 hours left in this trip.
To pass the time on the bus I got talking to an English couple that were travelling around Sicily after having first visited it 40 years ago when they were both students.  We passed some wonderful industrial parks, oil wells and refining stations on the trip to Gela which didn't help make the bus experience seem any better. I decided it would be my last bus I would take in Sicily, I would only take trains from this point onwards.
Post Tags: