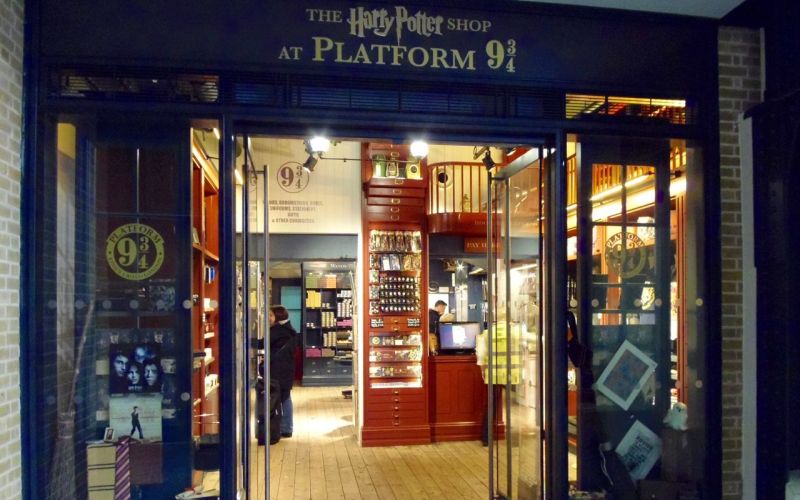 Harry Potter 9 3/4 Shop Opens at London Kings Cross Station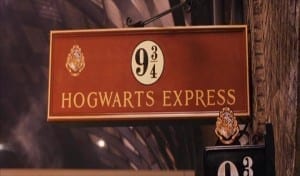 The infamous platform number 9 3/4 at King Cross Station in the Harry Potter series, is where witches and wizards board the Hogwarts Express to begin their new term at Hogwarts. Until now, muggles have never seen or been on this platform, but as of Saturday the 15th of December the Harry Potter 9 3/4 shop opened it's doors to the non-magical public.
Covered by the national newspapers, including The Guardian and The Independent, if you would like to visit the magical 9 3/4 Harry Potter store, its doors are open from 7:30am until 10pm every day of the week. The new shop sits between platform nine and platform ten at Kings Cross Station and is located at Unit 1, King's Cross Station, London N1 9AP.
Created by Jonathan Sands, who is the Founder and Chief Executive of the London Film Museum, and partners under license from Warner Brothers. Ahead of the Grande opening, Sands released a statement to the press, confirming that speculation of a Harry Potter Shop at Platform 9 3/4 in Kings Cross Station was true:
"We are proud to be opening the official Harry Potter Shop at Platform 9 ¾ in association with Warner Bros. Consumer Products as this is precisely where Harry's journey to Hogwarts began. King's Cross Station has recently undergone the most amazing re-development and we are delighted to be a part of it thanks to Network Rail."
Designed to recreate the look of JK Rowling's Ollivander's wand shop, the Harry Potter Shop at Platform 9 3/4 sells replica wands used by characters including Professor Dumbledore, Hermione, Ron and the prodigal Harry Potter himself. The cheapest wand is priced at £22.99 with prices varying depending on which model you buy. All merchandise is approved by Warner Brothers and is therefore standard price.
With every collectible imaginable for the Harry Potter fan, products available to buy in-store include Hogwarts uniform in house colours, for which the price of a cardigan is £59.99, although they are made of cashmere. Other collectibles to buy include Quidditch kits, Hogwarts robes, collectible train tickets, the Triwizard Quidditch Cup and Horcruxes. A large range of Harry Potter merchandise is also available, including board games, posters, key rings, soft toys and action figures.
Bring the books to life by visiting this quaint shop for a free magical Harry Potter experience that can be enjoyed by both children and the inner child in adult fans of the Harry Potter series. With easy access being located at Kings Cross Station, a visit to the magical Harry Potter Shop at Platform 9 3/4 is only a train ride away for a 'not to be missed' experience.
This article is also available in: