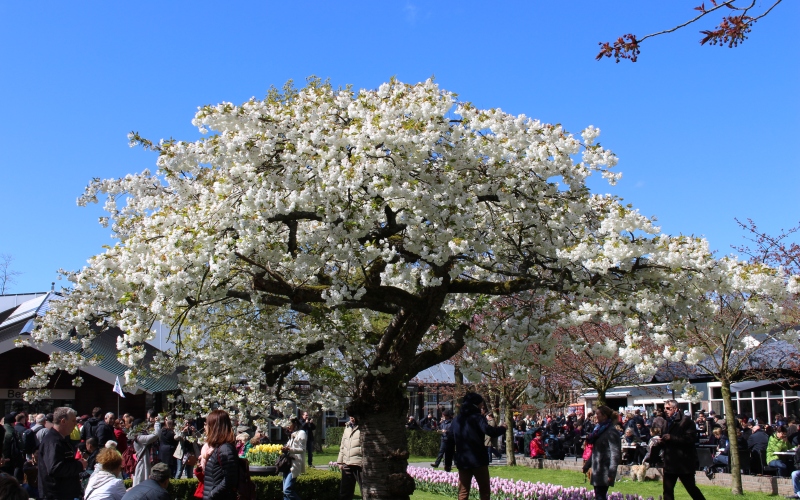 Keukenhof Tour 2016
When I went mid April it was still a bit cool and not all the bulbs had started blooming…. I did the boat tour but because the blooms hadn't started in the surrounding fields it wasn't the best experience… which was a shame as it was far better weather than when I visited in 2015.
Last year I went on an organised tour that was about 3 times the price and meant that I had a strict schedule of time to keep which didn't give me the freedom to leave early or stay longer so this time I went on my own. I did briefly think about riding to Keukenhof as it was only a 2-3 hour ride there but the wind was fairly strong so I thought I'd go with public transport, the only painful thing was that the trains were not running so I had to catch the Tram to Zuid and then the bus from Zuid to Schipol airport.
The downside to going on a Sunday with beautiful weather was that everyone else wanted to also go… I had to wait about 45 minutes once I arrived at Schipol airport for the bus transfer so after all that I would have been better riding… atleast I thought until we passed through some heavy rain and hail on the way to Keunkenhof in the bus which made me think maybe riding my bike wouldn't have been that much fun…
Keukenhof is a wonderful place to visit and it's always enjoyable no matter how busy the place is, but consider visiting after a spot of warm weather as it means more flowers will be in bloom.  If you consider going on the boat tour through the canals consider bringing a jacket and a set of gloves as it can get cold due to the strong breeze across the water.
Heading home from Keukenhof was easy enough with almost no wait for the bus at all… far more organised than the bus to Keukenhof.