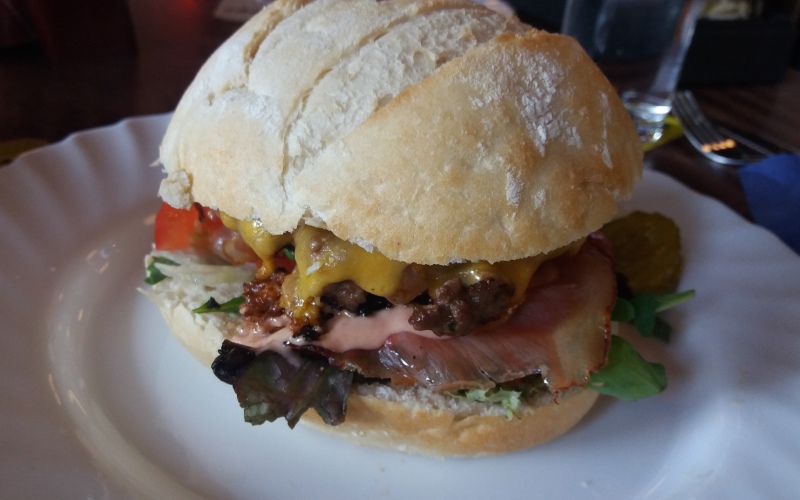 Onder de Ooievaar Review
This is a wonderful traditional dutch pub located in the best part of Amsterdam, I stopped here for a late lunch with a mate for his birthday. I wasn't sure what I should get but I went with cheese burger with a side of fries. The burger patty was quite tasty and seemed handmade which was quite refreshing as it felt like a home made burger. The side of fries was quite adequate enough that I could share some with my friends and still struggle to finish them all.
One of the people in the group ordered the typical Uitsmijter and he seemed to enjoy it. They have a great range of beers if you are looking for something beyond Heineken. They also have a nice outdoor patio area if you are here on a nice day.
The service is a little slow but the place has a wonderful atmosphere, I would recommend dropping by on a weekend for lunch and a drink for sure. The prices for food and drink are quite reasonable for this part of the city so you can't really go wrong 🙂
Address: Utrechtsestraat 119, 1017 VL Amsterdam
Post Tags: