Ibis Madrid Alcobendas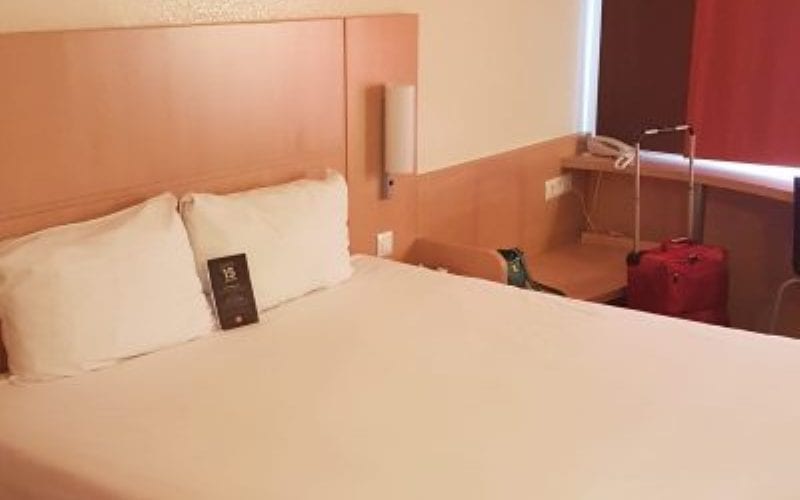 This 2-star ibis Hotel Alcobendas is located just next to an industrial park which was fine as we just needed a hotel for the night that was in a location near the airport that wasn't too expensive. We visited here in June 2017 so it was a bit annoying as the air-conditioning in the room just seemed to blow hot air and make strange noises.
Be aware if you are getting here by public transport that the nearby metro is a little bit more than a 10 minute walk through the nearby industrial park which didn't seem as safe at night. We didn't have any issues but you should be aware of this and maybe catch a taxi to the hotel if you are alone or have a lot of luggage.
It was a basic hotel room but it was fine for a short stay as the room was clean, the bed was comfy but if you were staying here for more than one night I would suggest getting a higher floor as there was a bit of noise in the street or get a room on the entrance side.
We didn't get to try breakfast as we checked out too early for our flight back to London.
ibis Madrid Alcobendas Hotel Address
Francisco Gervás, 1, 28108 Alcobendas, Spain
Summary
Post Tags: