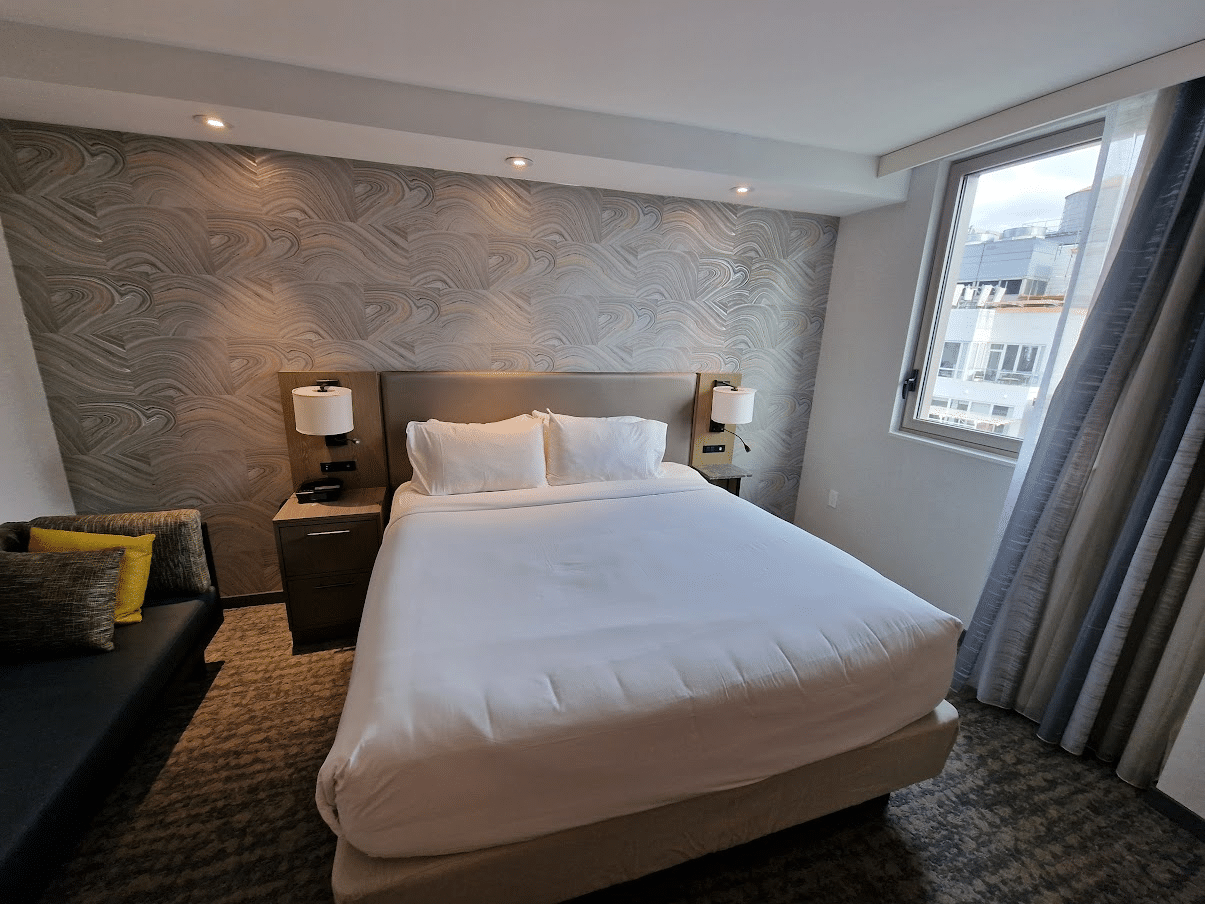 Residence Inn by Marriott New York Downtown review
The location is great just a few minutes walk from Fulton Street station and just minutes from Wall Street. This is the 3 star property that is being reviewed located on 215 Pearl Street just next to the Four Points Sheraton New York Downtown. It's easy to get confused with the Residence Inn by Marriott New York Downtown Manhattan/World Trade Center Area which is the 4 star hotel located on 170 Broadway, New York. When you are booking check the prices as often the 4 star hotel is the slightly cheaper option.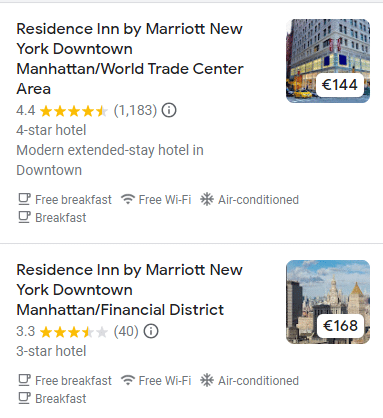 I stayed in room 3506 which was a reasonable room on the 35th floor of the building, you had a small view of the East River across to Brooklyn and a tiny view of the top of the Brooklyn Bridge.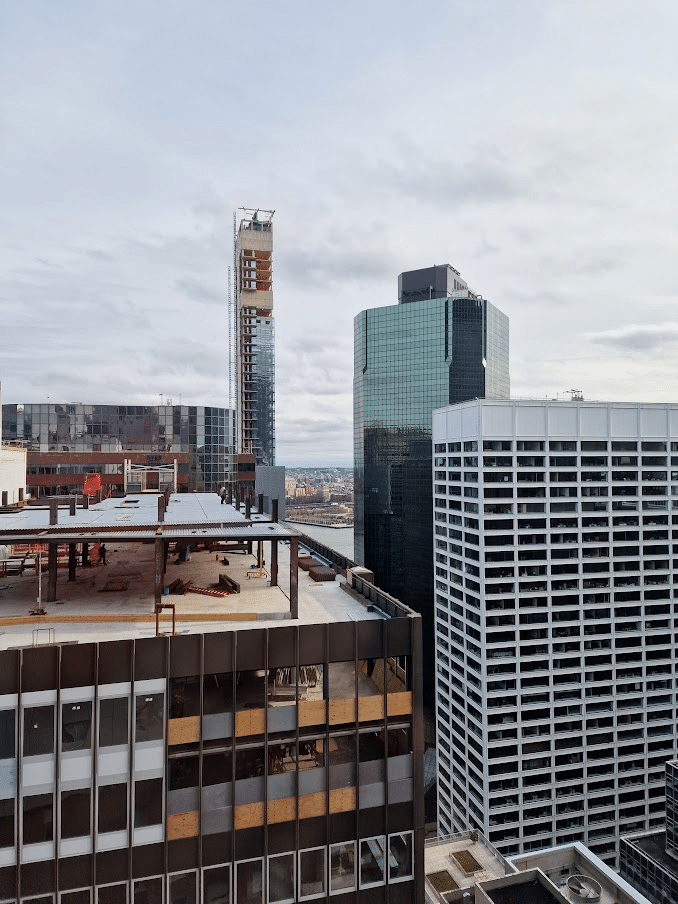 Because it's NYC you can get some street noise from sirens below but nothing you couldn't easily ignore. In-room safe, storage closet and large TV but I ended up swapping rooms as my TV wasn't working and I felt like decompressing watching some TV some evenings. The desk area for working was quite substantial considering it's a hotel in Manhattan, which is also one of the reasons why I stayed here.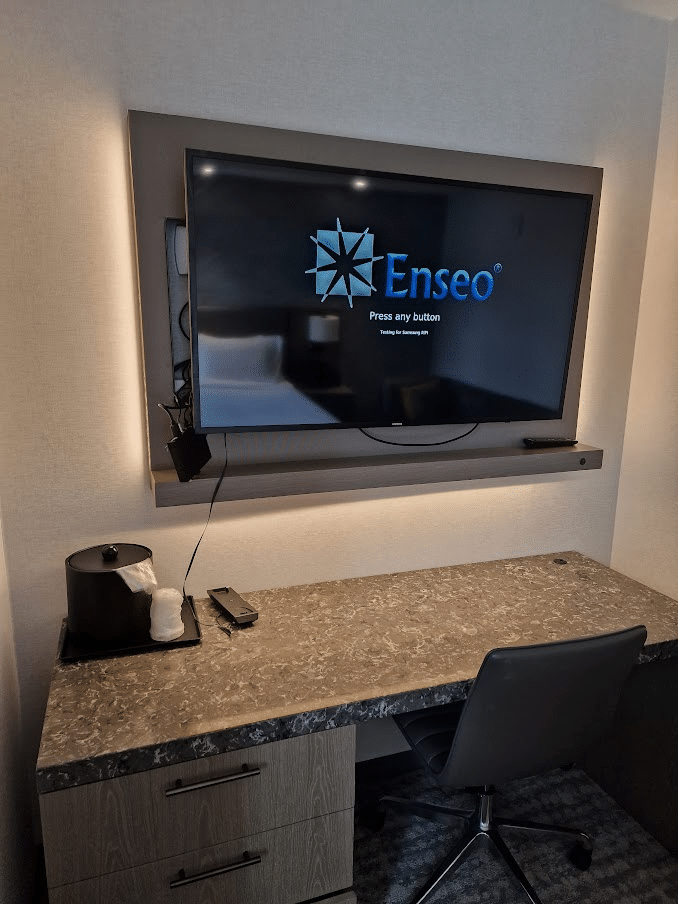 The room had a small kitchenette with fridge, microwave and tea and coffee making facilities which is a great way to save a bit of money when staying in NYC. The hotel had complimentary breakfast on the 3rd floor from 6:30-930am Monday-Friday and 7-10am Saturday and Sunday but it wasn't the full buffet style breakfast I was expecting. It had basic items, bagels with toppings, cereal and various other breakfast items but it was a bit disappointing so maybe plan to great breakfast out or in your room.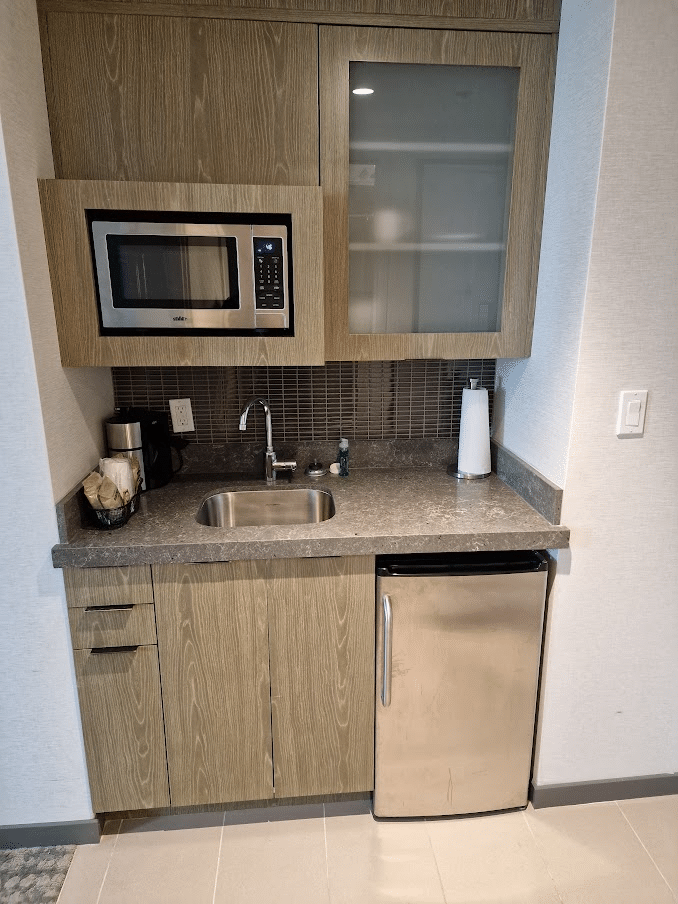 The room had a reasonable sized bathroom, and decent shower with reasonable water pressure and soft comfy towels. You could hear a little bit of lift noise but I was basically opposite one of the two lifts so that is not that surprising. It didn't stop too frequently on my floor so I only heard it once in a while and again for NYC it's a very peaceful room.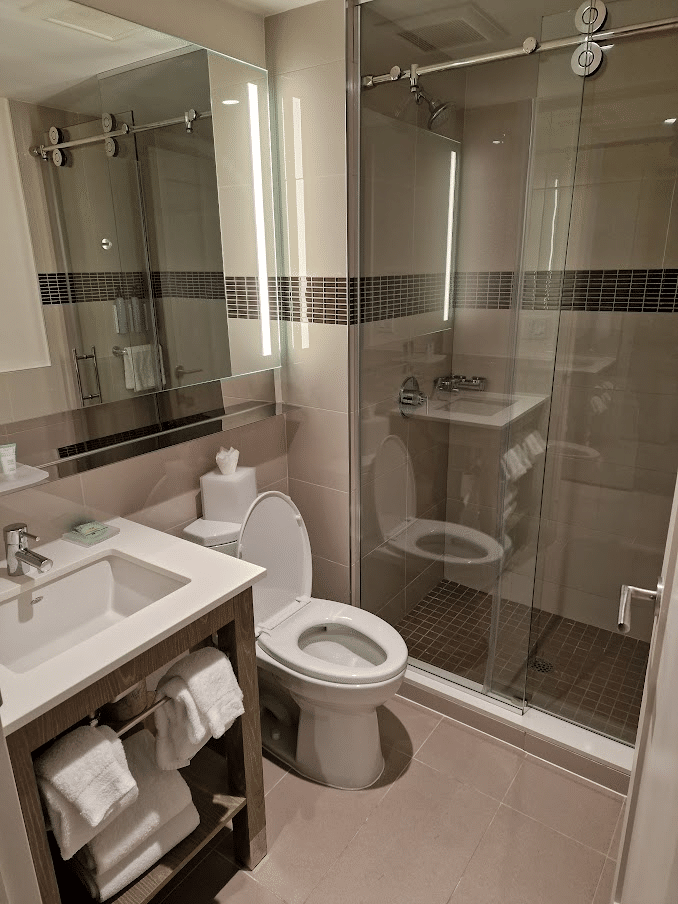 There was plenty of power sockets around the room and USB power points either side of the bed for charging your devices without the use of an adapter. Great sized bed and small couch on the side for relaxing or storing the clothes that you would typically throw onto the floor.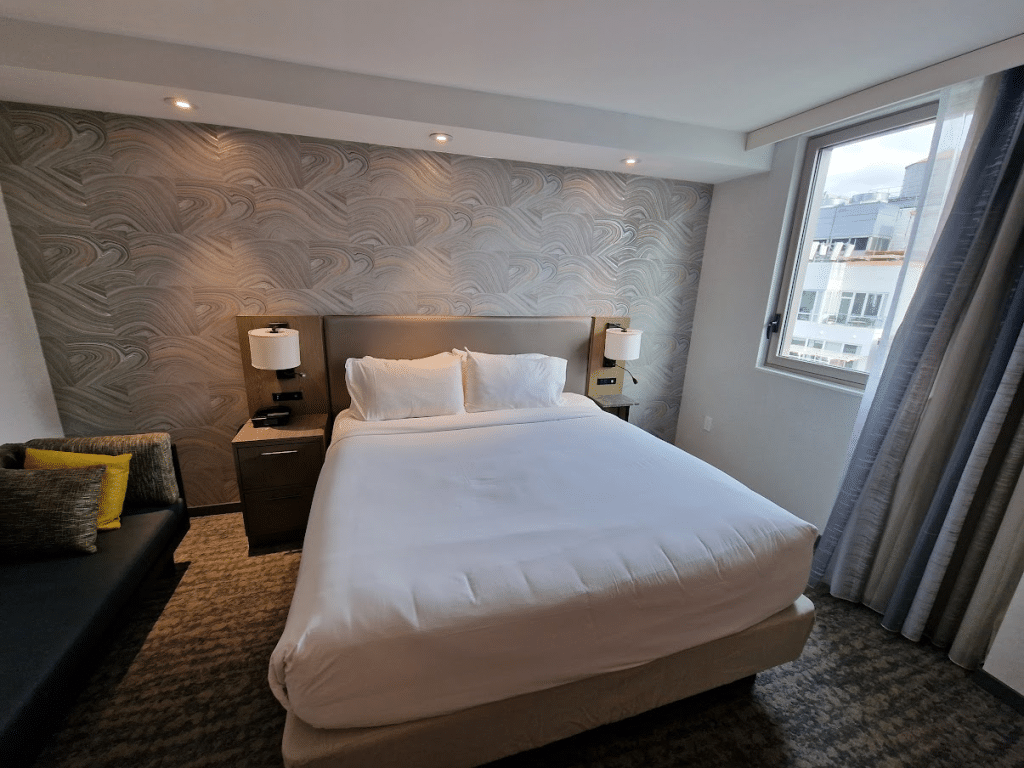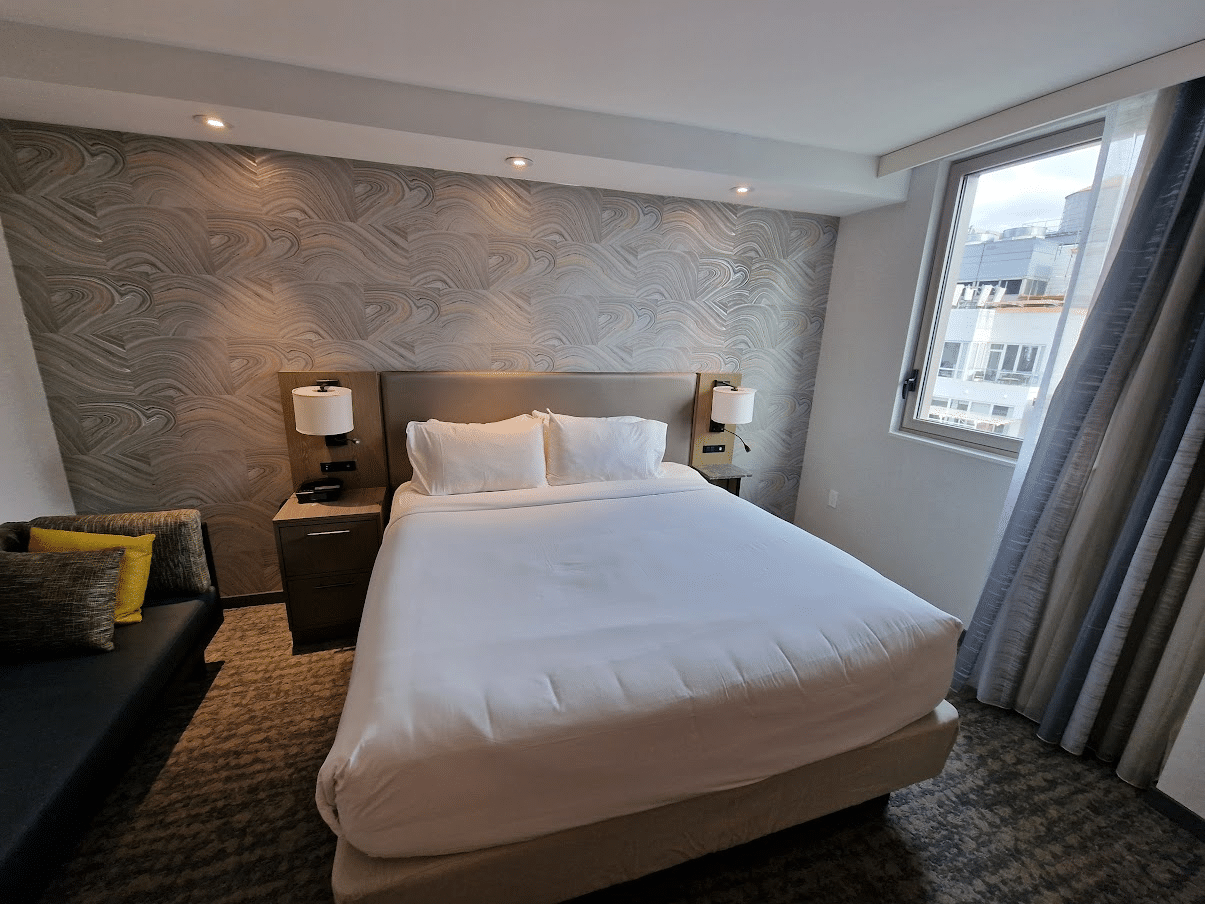 So overall I had a pleasant stay the only issues was the wait time for the lifts, one was express and one stopped at what seemed to be every single floor. The issue with the TV but that is sadly more common these days as more hotels have third party smart TV boxes and the breakfast was a disappointment. Great location and comfortable room with decent climate control and a good nights sleep when I stayed in Feb 2023.