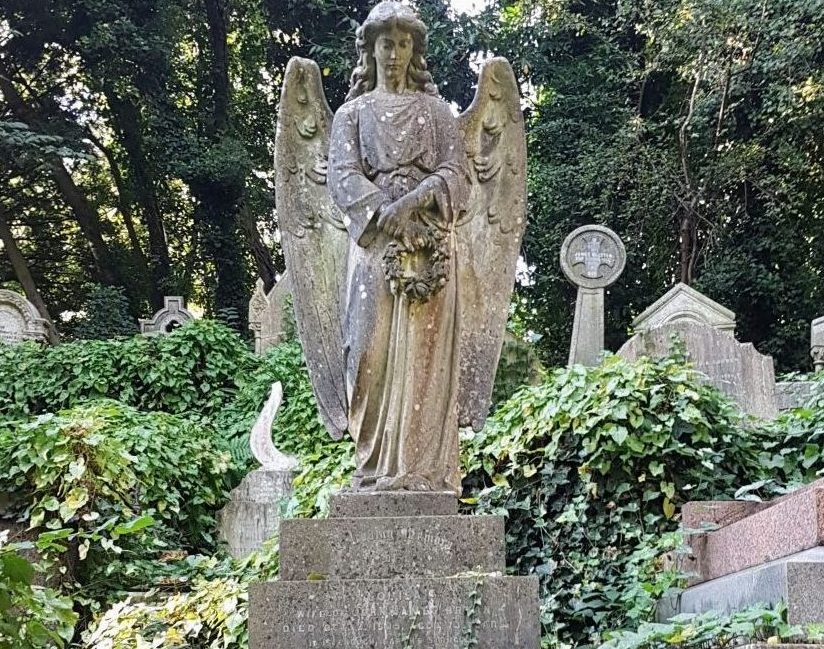 Highgate Cemetery, London
Have you ever done a tour to Highgate Cemetery in London, it's the site of around 170,000 burials across 53,000 graves across East & West Cemetery. The two nearest stations are Archway (Northern Line) & Upper Holloway (National Rail) the distance is walkable but we suggest catching one of the several buses near Archway station such as the W5, 210, 143 or 271 to the top of the hill and exit at St Joseph's Church stop and walk through Waterlow Park to Swain Lane where the Cemetery entrance is location.
The East Cemetery is where Karl Marx , George Elliot, Patrick Caulfield & Douglas Adams is buried. Visitors may roam freely on this side, but there is an entrance charge. The East Cemetery also offers tours usually on Saturday from 2pm but don't run every week and costs £8 for Adults and £4 for Children and lasts around 60 minutes.
Admission to the West Cemetery is by guided tour only and you can visit the Egyptian Avenue, Circle of Lebanon, Terrace Catacombs & the Mausoleum of Julius Beer. The tour costs £12 for Adults and £6 for Children and lasts around 70 minutes, but does not include a visit to George Michael's grave. The tour content may vary so if you have a particular grave in mind please mention to the staff when purchasing your ticket if your request can be considered.
While filming is discouraged the location has been used for several films over the past few years with approval such as Fantastic Beasts: The Crimes of Grindelwald , Tales From the Crypt (1972), Dorian Gray, Hampstead, and recent BBC TV series Bodyguard.
It's worth a visit for sure you can find more details by visiting their official website we strongly recommend going on the tour as it also means you can visit the east cemetery for free after the tour of the west cemetery.