Highgate kirkegård, London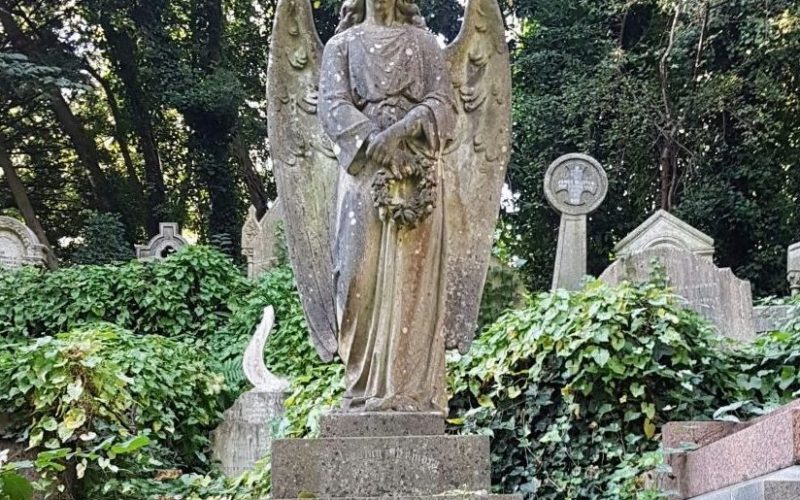 Har du nogensinde gjort en tur til Highgate Cemetery i London, er det stedet for omkring 170.000 begravelser på tværs af 53.000 grave på tværs af East & West Cemetery. De to nærmeste stationer er Archway (Northern Line) & Upper Holloway (National Rail) afstanden er walkable, men vi foreslår at fange en af de mange busser nær Archway station såsom W5, 210, 143 eller 271 til toppen af bakken og exit på St Joseph's Church stop og gå gennem Waterlow Park til Swain Lane, hvor kirkegården indgangen er placering.
East Cemetery er, hvor Karl Marx , George Elliot, Patrick Caulfield & Douglas Adams er begravet. Besøgende kan strejfe frit på denne side, men der er en indgangafgift. East Cemetery tilbyder også ture normalt på lørdag fra 14:00, men ikke køre hver uge og koster £ 8 for voksne og £ 4 for børn og varer omkring 60 minutter.
Adgang til Vestkirkegården er kun med guidet tur, og du kan besøge Den Egyptiske Avenue, Libanons Kreds, Terrace Katakomber & Mausoleum julius Beer. Turen koster £ 12 for voksne og £ 6 for børn og varer omkring 70 minutter, men omfatter ikke et besøg i George Michael's grav. Turen ser ud til at variere, så hvis du har en bestemt grav i tankerne, bedes du nævne over for personalet, når du køber din billet, hvis din anmodning kan komme i betragtning.
Mens optagelserne er afskrækket placeringen er blevet brugt til flere film i løbet af de sidste par år med godkendelse såsom Fantastic Beasts: The Crimes of Grindelwald , Tales From the Crypt (1972), Dorian Gray, Hampstead, og de seneste BBC tv-serie Bodyguard.
Det er et besøg værd, du kan finde flere detaljer ved at besøge deres officielle hjemmeside anbefaler vi stærkt at gå på turen, da det også betyder, at du kan besøge østkirkegården gratis efter rundvisningen på den vestlige kirkegård.
Post Tags: