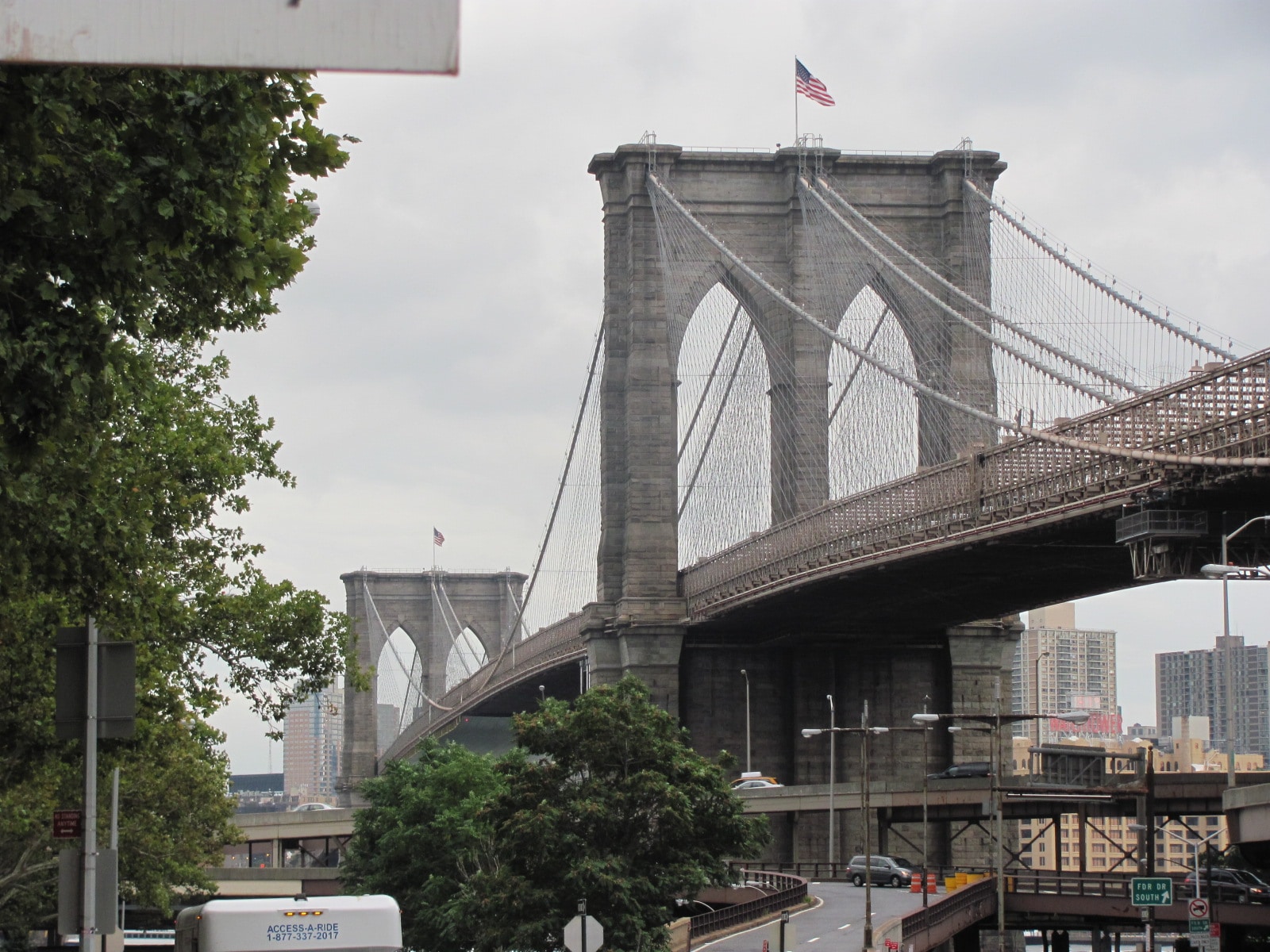 Vandrerhjem i New York
New York City er en af de bedste turistmål i verden, det er byen, der virkelig aldrig sover. Den første ting du skal forstå, at denne side vil blive fokuseret på New York City, som er beliggende i staten New York på østkysten af USA. Byen består af 5 bydele Manhattan, Queens, Brooklyn, The Bronx og også Staten Island.
Når de fleste mennesker tænker på NYC de faktisk tænker på Manhattan, som er hjemsted for mange kvarterer, du har set refereres til i tv-shows og film i årenes løb.
Midtown (Times Square, Broadway, Chrysler & Empire State Building, MetLife)
Central Park (Central Park Zoo, Carnegie Hall, The Plaza, MoMA)
Chinatown (Canal Street Market)
Lille Italien
Soho
Tribeca
Upper East Side (Guggenheim-museet)
Flatiron District (Flatiron Building, Madison Square Park)
Financial District (Wall Street, World Trade Center, 9/11 Memorial)
Lower East Side (Williamsburg Bridge)
Nedre vestside (den høje linje)
To broer (Manhattan Bridge & Brooklyn Bridge)
Harlem (opkaldt efter Haarlem i Holland)
East Harlem (spansk Harlem eller El Barrio)
Østlandsby og alfabetby
Gramercy Park
Chelsea
Greenwich Landsby
Østlandsbyen
Lille Brasilien
Nomad
Koreatown
Hell's Kitchen (Intrepid Sea, Air & Space Museum)
Hudson Yards (Javits Center, B&H Foto Video og elektronik)
Hvis du opholder dig i NYC er det vigtigt at tænke over, hvad vil du se og gøre som Manhattan dækker næsten 60sqm, som er en masse område at dække selv med effektiviteten af deres Subway system. Hvis du opholder dig for langt væk, vil du bruge din tid på at rejse i metroen eller sidde fast i trafikken i en berømt Gul Cab.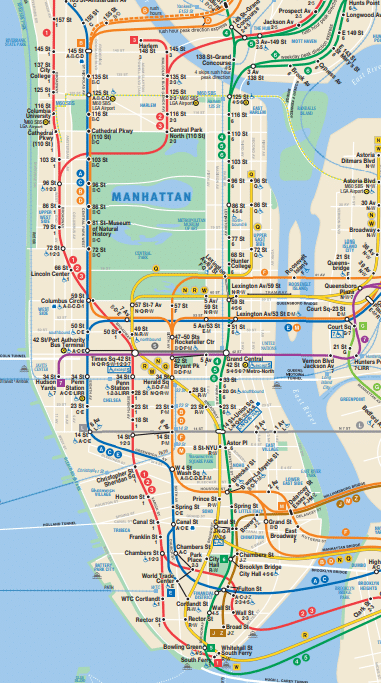 Jeg har opholdt sig i flere forskellige dele af NYC og boede også i Lower East Side i en periode. År siden jeg opholdt sig i en Brownstone hostel op i East Harlem "spanske Harlem", som jeg fandt var stor værdi med hensyn til indkvartering og mad. . . næsten 2-3 x billigere end midtown-området. Jeg elskede området, men at tage 6 toget efter en lang dag at spille turist var trættende, og det var for dyrt at fange en gul cab mere end et par gange. Jeg har opholdt sig i et hostel lige ved siden af Times Square, som var en strålende beliggenhed, men vandrerhjemmet var dyrt og meget lille, og vi tilbragte det meste af vores tid på at udforske andre dele af byen.
Hvis du skulle bruge engang i NYC jeg vil næsten foreslå opholder sig i 1-2 forskellige dele af byen, hvis din tidsplan og budget tillader. Der er også masser af ting at se omkring Manhattan, såsom The Bronx Zoo & New York Botaniske Have, Frihedsgudinden & Brooklyn er et godt sted at udforske.
Ifølge HostelWorld top 10 vandrerhjem i NYC er
Frihånds New York (Flatiron-distriktet)
NY Moore Hostel (East Williamsburg, Brooklyn)
HI NYC Hostel (Øvre Vestside)
Giorgio Hotel (Long Island City)
West Side YMCA (Øvre Vestside)
Den lokale NYC (Long Island City)
American Dream Hostel (Gramercy Park District)
Brooklyn Rivera (Brooklyn)
Internationalt Studentercenter (Øvre Vestside)
Chelsea International Hostel (Chelsea)
Lufthavne i New York City
New York LaGuardia Lufthavn (LGA) (8.2 miles / 13.3 km)
New York Newark Liberty International Airport (EWR) (8.7 miles / 13.9 km)
New York John F. Kennedy International Airport (JFK) (13.0 miles / 20.9 km)
Westchester County Airport HPN) (29.0 miles / 46.6 km)