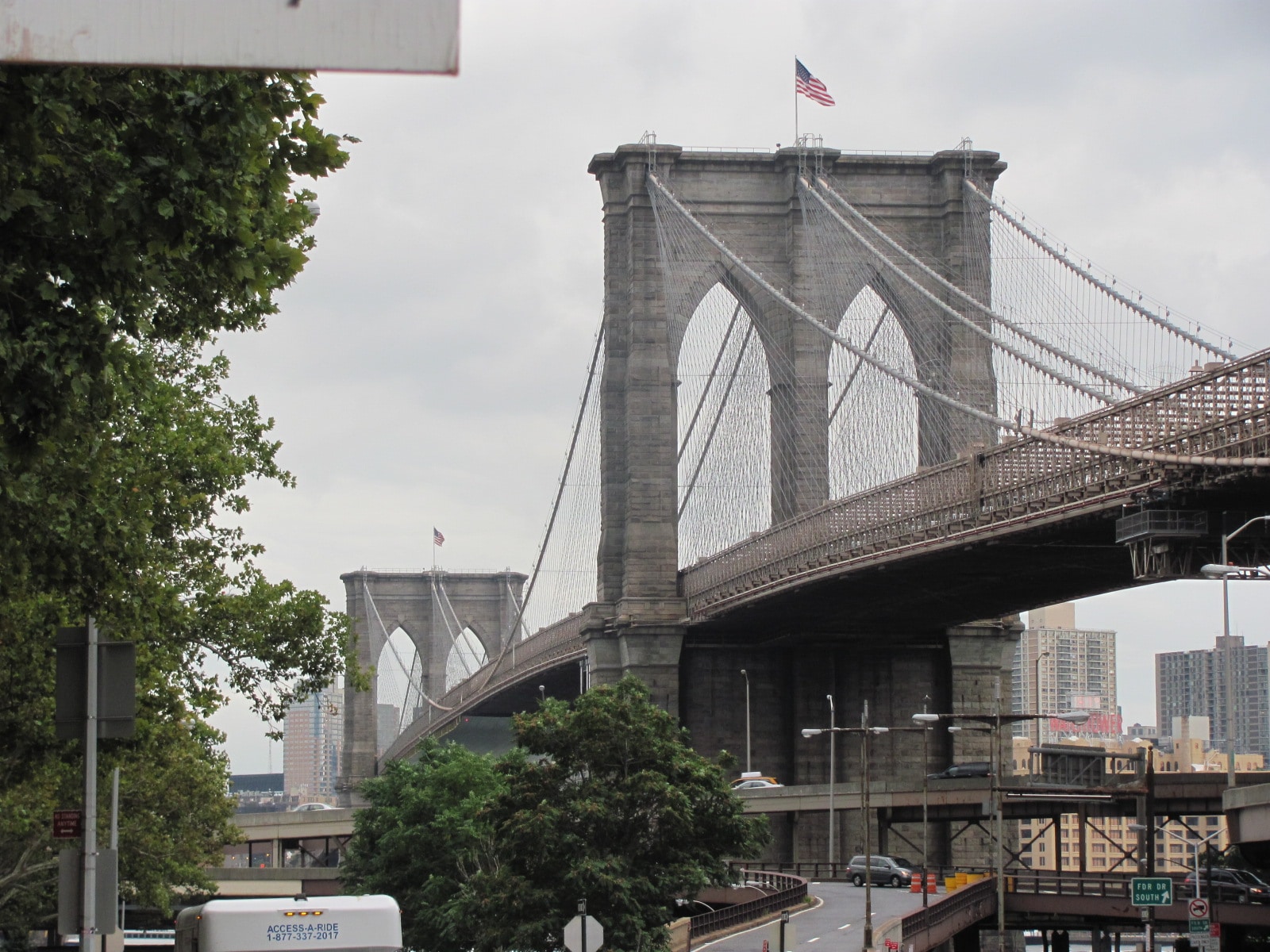 New York Hostels
New York City is een van de top toeristische bestemmingen in de wereld, het is de stad die echt nooit slaapt. Het eerste wat je nodig hebt om te begrijpen dat deze pagina zal worden gericht op New York City, die is gelegen in de staat New York aan de oostkust van de VS. De stad bestaat uit 5 wijken Manhattan, Queens, Brooklyn, The Bronx en ook Staten Island.
Wanneer de meeste mensen denken van NYC ze eigenlijk denken van Manhattan, dat is de thuisbasis van vele wijken die u hebt gezien verwezen in tv-programma's en films door de jaren heen.
Midtown (Times Square, Broadway, Chrysler & Empire State Building, MetLife)
Central Park (Central Park Zoo, Carnegie Hall, The Plaza, MoMA)
Chinatown (Canal Street Market)
Weinig Italië
Soho
Tribeca
Upper East Side (Het Guggenheim Museum)
Flatiron District (Flatiron Building, Madison Square Park)
Financial District (Wall Street, World Trade Center, 9/11 Memorial)
Lower East Side (Williamsburg Bridge)
Lower West Side (De Hoge Lijn)
Twee bruggen (Manhattan Bridge en Brooklyn Bridge)
Harlem (vernoemd naar Haarlem in Nederland)
East Harlem (Spaans Harlem of El Barrio)
East Village en Alphabet City
Gramercy Park
Chelsea
Greenwich Village
Oostdorp
Weinig Brazilië
Nomad
Koreatown
Hell's Kitchen (Intrepid Sea, Air & Space Museum)
Hudson Yards (Javits Center, B&H Photo Video & Electronics)
Als u verblijft in NYC is het belangrijk om na te denken over wat wil je zien en doen als Manhattan beslaat bijna 60m² die veel gebied zelfs met de efficiëntie van hun Metro systeem te dekken is. Als u te ver weg verblijft, brengt u uw tijd door met reizen met de metro of vast in het verkeer in een beroemde Yellow Cab.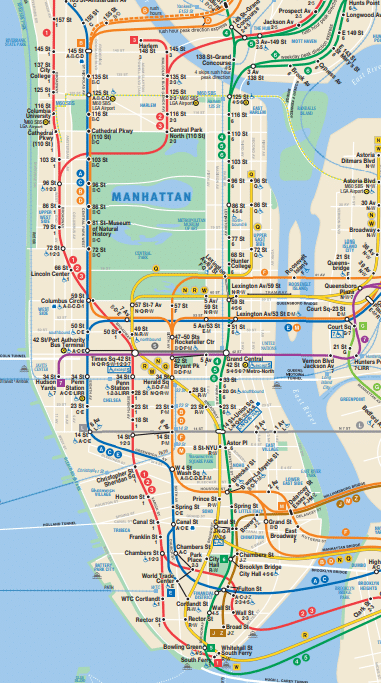 Ik heb in verschillende delen van NYC verbleven en woonde ook in Lower East Side voor een periode van tijd. Jaren geleden verbleef ik in een Brownstone hostel in East Harlem "Spaanse Harlem" die ik vond was geweldige waarde in termen van accommodatie en eten … bijna 2-3x goedkoper dan midtown gebied. Ik hield van het gebied, maar het nemen van de 6 trein na een lange dag spelen toeristische was vermoeiend en het was te duur om een Gele Taxi meer dan een paar keer. Ik heb in een hostel direct naast Times Square die een schitterende locatie was verbleven, maar het hostel was duur en erg klein en we brachten de meeste van onze tijd het verkennen van andere delen van de stad.
Als je ergens in NYC te besteden waren zou ik bijna een verblijf in 1-2 verschillende delen van de stad stel als uw schema en budget toelaat. Er zijn ook tal van dingen te zien rond Manhattan, zoals The Bronx Zoo & New York Botanical Gardens, The Statue of Liberty & Brooklyn is een geweldige plek om te verkennen.
Volgens HostelWorld de top 10 hostels in NYC zijn
New York uit de vrije hand (Flatiron District)
NY Moore Hostel (East Williamsburg, Brooklyn)
HI NYC Hostel (Upper West Side)
Giorgio Hotel (Long Island City)
West Side YMCA (Upper West Side)
De lokale NYC (Long Island City)
American Dream Hostel (Gramercy Park District)
De Brooklyn Rivera (Brooklyn)
International Student Center (Upper West Side)
Chelsea International Hostel (Chelsea)
Luchthaven New York
New York LaGuardia Airport (LGA) (8,2 mijl / 13,3 kilometer)
New York Newark Liberty International Airport (EWR) (8,7 mijl / 13,9 kilometer)
New York John F. Kennedy International Airport (JFK) (13,0 mijl / 20,9 kilometer)
Westchester County Airport HPN) (29,0 mijl / 46,6 kilometer)