Het Roosevelt Hotel sluit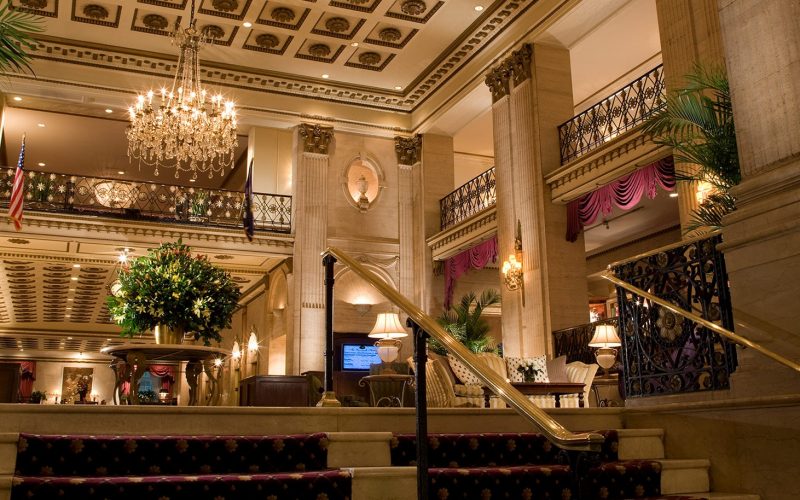 In wat misschien wel een van de meest in het oog springende sluitingen is vanwege het Coronavirus, is het Manhattan landmark na 96 jaar gesloten. Het NYC hotel werd op 22 september 1924 geopend door de Amerikaanse politicus, hotelier en advocaat Frank A Dudley en werd ter ere van de inwoner Theodore Roosevelt genoemd. Het hotel is een van de grotere hotels in NYC met 1.025 kamers met 33 suites over 19 verdiepingen. Het hotel werd gesloten door de eigenaars Pakistan International Airlines als gevolg van de aanzienlijke daling van de bezetting en de montage van schulden, maar het pand werd geschat op ongeveer $ 1 tot $ 1,4 miljard terug in 2015.
Het is belangrijk op te merken dat de The Hollywood Roosevelt nog steeds actief is, want soms raakt Google de twee hotels in de war. Het midtown hotel zal altijd worden herinnerd voor het is NYEs radio-uitzending die de traditie van het zingen van Auld Lang Syne te bellen in het nieuwe jaar over de hele wereld gepopulariseerd.
Een van de hotels die het meest bekend is, is de Grand Ballroom, die in Wall Street te horen was, waar Gordon Gekko de enge krachtige "Hebzucht is goed!" toespraak hield. Het hotel is in de loop der jaren in tientallen grote Hollywoodfilms verschenen zoals:
Maid in Manhattan (2002)
Mannen in het zwart 3 (2012)
De Dictator (2012)
De Franse aansluiting (1971)
Malcolm X (1992)
De stookruimte (2000)
Man op de rand (2012)
Quiz Show (1994)
Meer recentelijk was het hotel te zien in The Irishman op Netflix waar de hit in de kapperszaak werd gefilmd op het lagere niveau van de winkelgalerij van het hotel. Het hotel is ook te zien geweest in de tv-shows FBI & Blue Bloods.
Het hotel neemt nog steeds reserveringen aan tot 29 oktober 2020, dus als je de kans hebt, waarom kom je niet even langs om te genieten van een beetje New York City geschiedenis.
Maar we zijn ook benieuwd of u ooit in The Roosevelt hotel heeft verbleven of het heeft bezocht.
Post Tags: