L'hotel Roosevelt chiude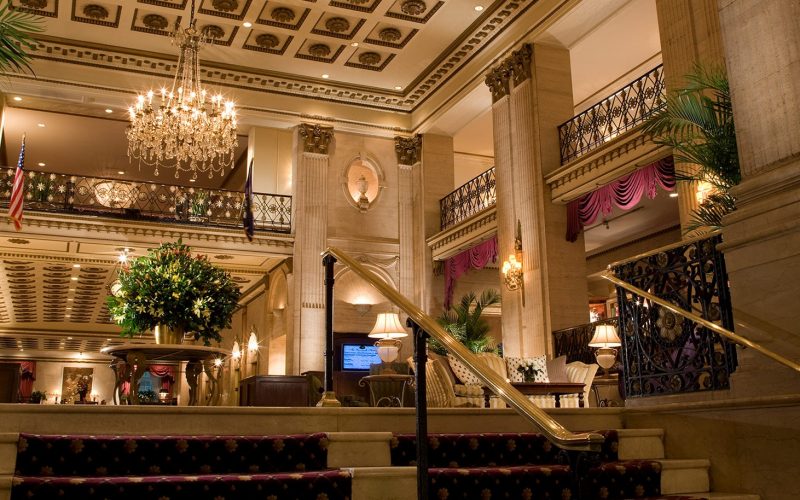 In quella che potrebbe essere una delle chiusure di più alto profilo a causa del Coronavirus, il punto di riferimento di Manhattan ha chiuso dopo 96 anni. L'hotel di New York è stato aperto il 22 settembre 1924 dal politico, albergatore e avvocato americano Frank A Dudley ed è stato nominato in onore del residente Theodore Roosevelt. L'hotel è uno degli alberghi più grandi di NYC con 1.025 camere con 33 suite su 19 piani. L'hotel è stato chiuso dai proprietari della Pakistan International Airlines a causa del significativo calo dell'occupazione e dell'aumento dei debiti, ma si stima che il valore della proprietà si aggiri intorno a 1-1,4 miliardi di dollari nel 2015.
È importante notare che il The Hollywood Roosevelt è ancora operativo perché a volte Google confonde i due hotel. L'hotel di Midtown sarà sempre ricordato per la sua trasmissione radio di New York che ha reso popolare la tradizione di cantare Auld Lang Syne per il nuovo anno in tutto il mondo.
Uno degli hotel più famosi è stato il Grand Ballroom di Wall Street, dove Gordon Gekko ha pronunciato lo spaventoso e potente discorso "L'avidità è un bene". L'hotel è apparso in decine di importanti film hollywoodiani nel corso degli anni, come ad esempio:
Cameriera a Manhattan (2002)
Uomini in nero 3 (2012)
Il dittatore (2012)
Il collegamento francese (1971)
Malcolm X (1992)
La sala caldaie (2000)
L'uomo in bilico (2012)
Quiz Show (1994)
Più di recente l'hotel è stato protagonista di The Irishman su Netflix, dove il successo nel negozio del barbiere è stato girato al piano inferiore della galleria commerciale dell'hotel. L'hotel è anche apparso negli show televisivi FBI & Blue Bloods.
L'hotel è ancora in fase di prenotazione fino al 29 ottobre 2020, quindi se ne avete la possibilità, perché non fare un salto e godervi un po' di storia di New York?
Ma siamo anche curiosi di sapere se avete mai soggiornato o visitato l'hotel The Roosevelt?
Post Tags: