Roosevelt Oteli Kapanıyor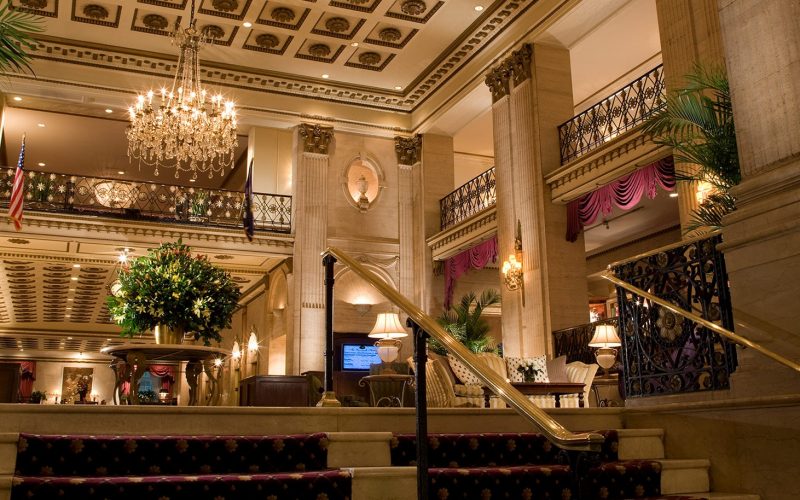 Coronavirüs nedeniyle en yüksek profilli kapanışlardan biri olabilir, Manhattan'ın simgesi 96 yıl sonra kapandı. NYC oteli, 22 Eylül 1924'te Amerikalı politikacı, otelci ve avukat Frank A Dudley tarafından açıldı ve onur sakini Theodore Roosevelt olarak seçildi. Otel, 1.025 odası ve 19 kata yayılmış 33 süiti ile NYC'nin en büyük otellerinden biridir. Otel, doluluk oranındaki önemli düşüş ve artan borçlar nedeniyle Pakistan International Airlines tarafından kapatıldı, ancak mülkün 2015 yılında yaklaşık 1 ila 1,4 milyar dolar değerinde olduğu tahmin ediliyordu.
Bazen Google iki otelin kafasını karıştırdığı için The Hollywood Roosevelt'in hala çalıştığını unutmamak önemlidir. Midtown oteli, tüm dünyada yeni yılda çalan Auld Lang Syne'ı söyleme geleneğini popüler hale getiren NYE radyo yayınıyla her zaman hatırlanacak.
Otelin en büyük şöhret iddialarından biri, Gordon Gekko'nun korkunç güçlü "Açgözlülük İyi!" konuşma. Otel, yıllar boyunca düzinelerce büyük Hollywood filminde rol almıştır:
Manhattan'da Hizmetçi (2002)
Siyah Giyen Adamlar 3 (2012)
Diktatör (2012)
Fransız Bağlantısı (1971)
Malcolm X (1992)
Kazan Dairesi (2000)
Bir Çıkıntıdaki Adam (2012)
Bilgi Yarışması (1994)

Son zamanlarda otel, The Irishman on Netflix'te yer aldı ve burada berber dükkanındaki hit, otelin alışveriş merkezinin alt katında çekildi. Otel ayrıca FBI & Blue Bloods TV şovlarında yer aldı.
Otel, 29 Ekim 2020'ye kadar hala rezervasyon alıyor, bu yüzden bir şansınız varsa neden uğrayıp New York City tarihinin biraz tadını çıkarmayasınız?
Ama The Roosevelt Hotel'de kalıp kalmadığınızı veya ziyaret edip etmediğinizi de merak ediyoruz.
Post Tags: