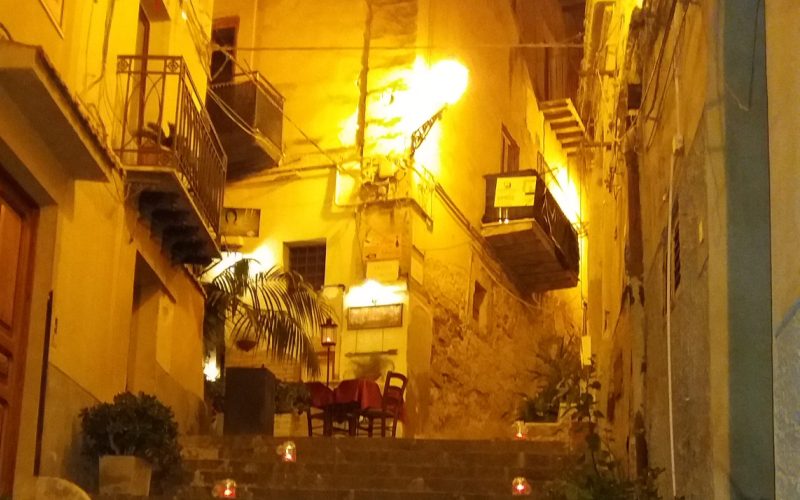 Perbacco (Dinner)
Yes this was a lovely authentic restaurant experience in Agrigento, I found this place by following some candles up a flight of stairs which led to a lovely courtyard where you can sit on warmer nights.
The night I visited it was quite chilly so I opted to sit inside which was a much wiser decision as it got quite chilly that night. I went for a mushroom risotto style dish which was nice but not the traditional risotto I was used to but was nice enough, I did ask for some Parmesan cheese which confused the waiter a bit but I ended up getting some and it made the dish a bit more like risotto that I was used to.
I followed up with a second course which was a legume soup which was quite a large serving maybe a little bit too much this could have easily been a dish for 3 people.  But I would strongly recommend adding some of the salt they offer with it if you want to bring out the flavour in the dish. I struggled to finish half of it as it was my second dish.
For dessert I ended up going for a chocolate cake which was nice enough, but I was maybe hoping for something a bit more authentic.
Overall a lovely night and very lovely spot but I didn't enjoy the food as much as I would have hoped, but I would recommend you check this place out if you are visiting Agrigento.
Address: Vicolo Lo Presti, 2, 92100 Agrigento AG, Italy
Post Tags: