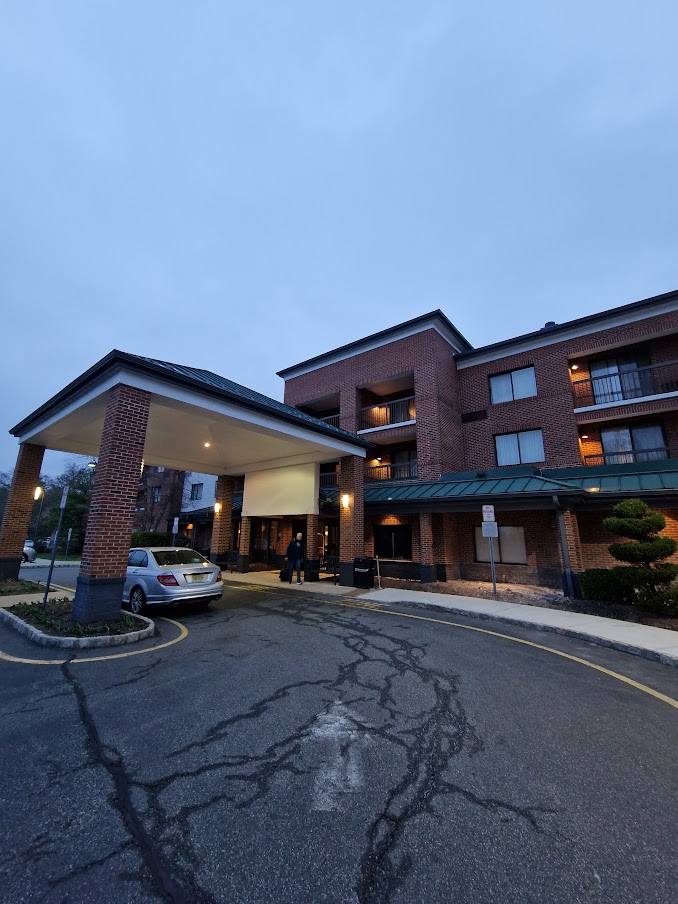 Courtyard by Marriott Parsippany review
This 3 star Marriott property is located out in New Jersey halfway between Parsippany-Troy Hills, Denville and Mountain Lakes. The hotel is 28 miles or about 35 minutes in an uber from Newark Liberty International Airport and about 35 miles from Manhattan, NYC. The 3 story property is fairly well laid out but during the stay one of the lifts failed so you had to walk to the other side of the property if you wanted to use the lift instead of the fire stairs.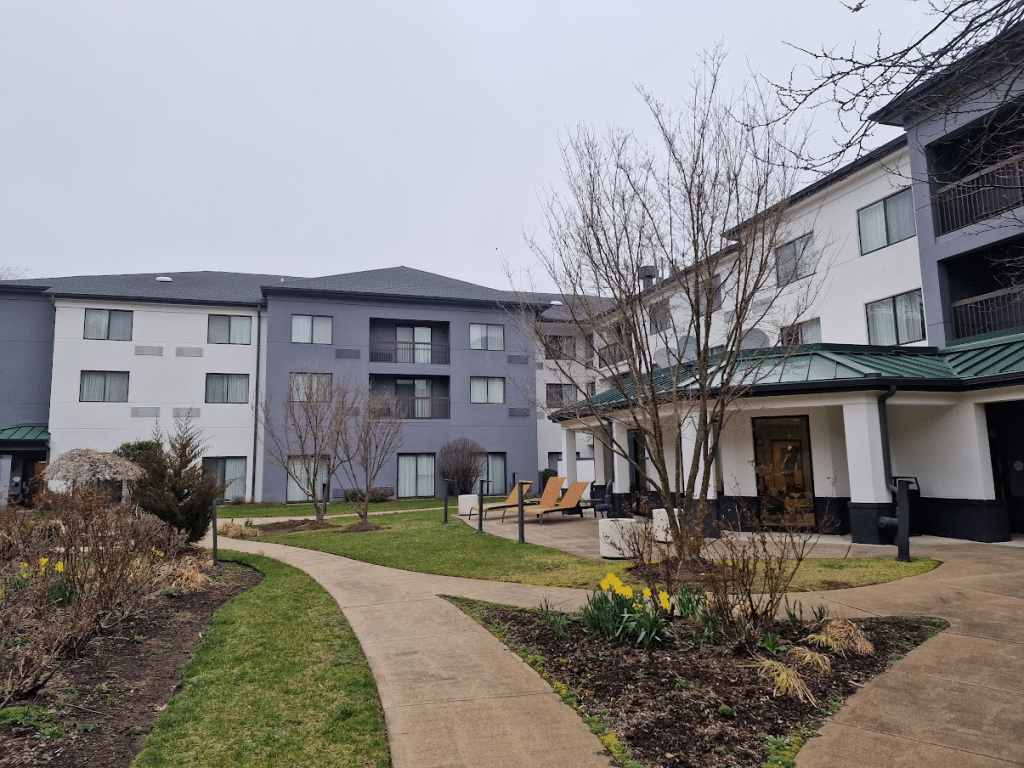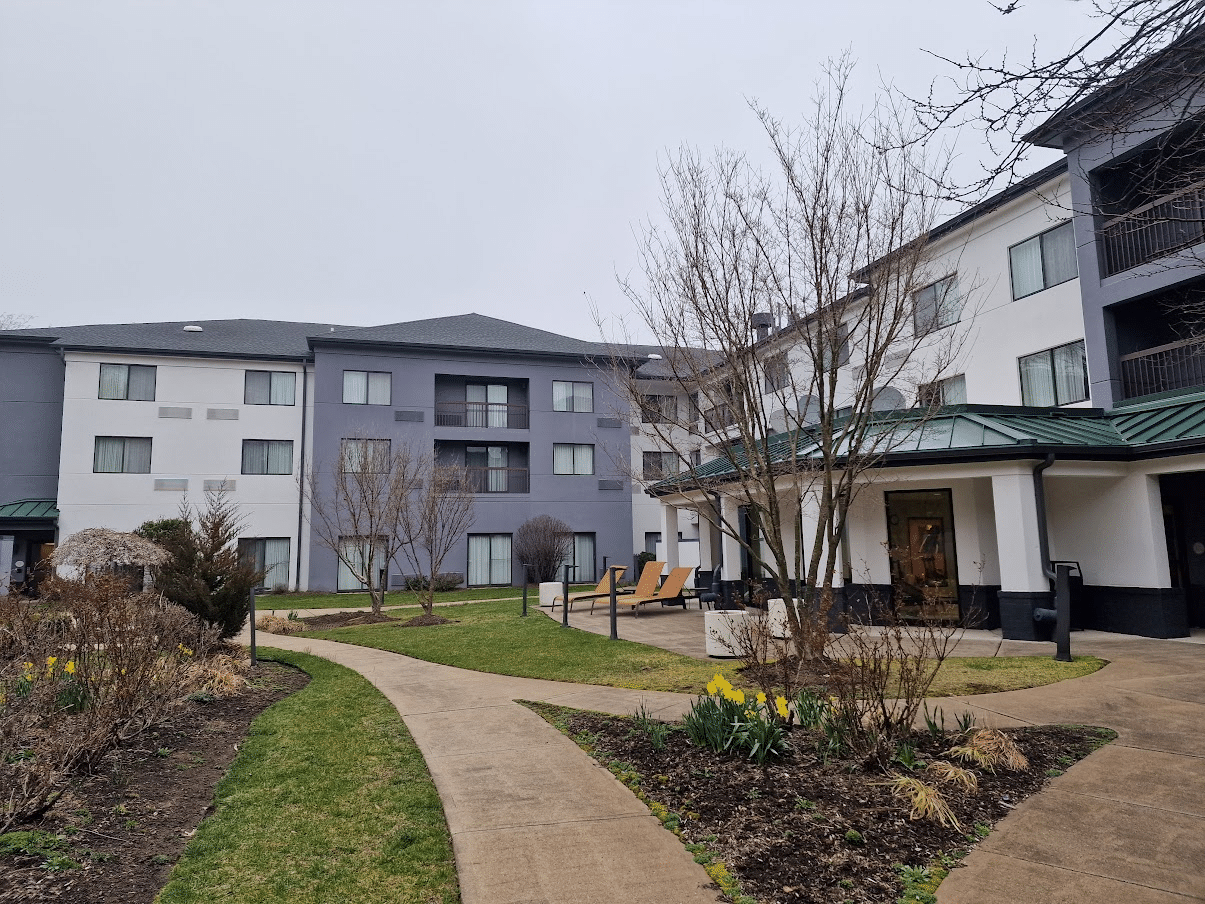 The property has a small onsite store that stocks plenty of comfort items such as lays chips, Doritos, Cheetos, Hershey's chocolates, Twix, snickers, Cheez-its, Clif bars, ritz bits, planters peanuts, pringles, cup noodles, cereal. This is also important to note as breakfast wasn't included in the rate so if you don't like the limited options from the hotel bar the cereal or protein bars might be a decent option to start your day.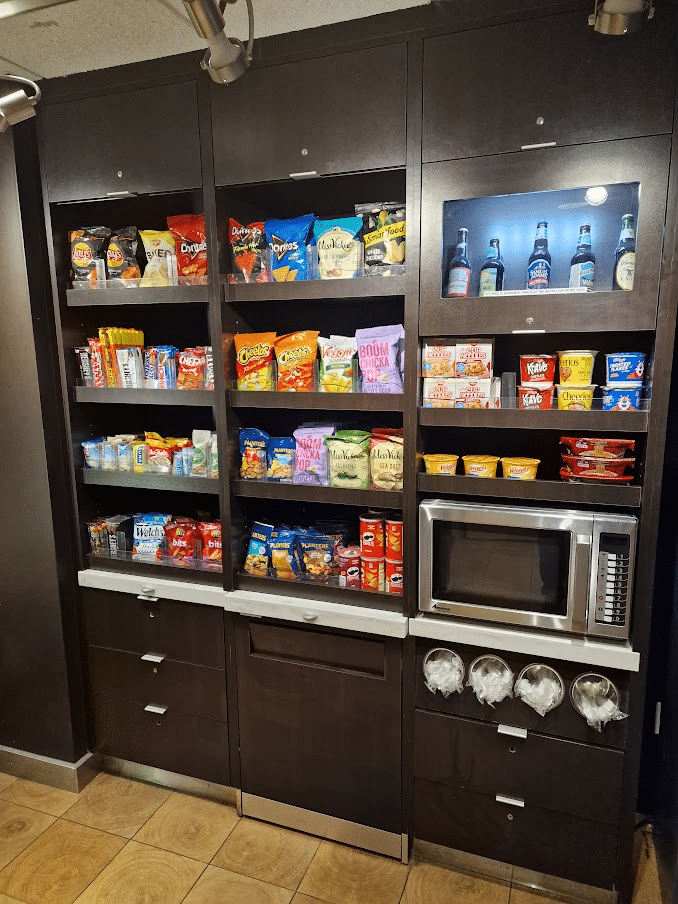 Their store also has plenty of softdrinks, water, ice team, juice, Lean Cuisine Chicken, Mac & Cheese, Hot Pockets and even Häagen-Dazs ice-cream. This is great for travellers who are suffering from jetlag and need something to snack on when the onsite bar is closed. There are microwaves in the hotel shop but also more microwaves next to the ice machines on each floor.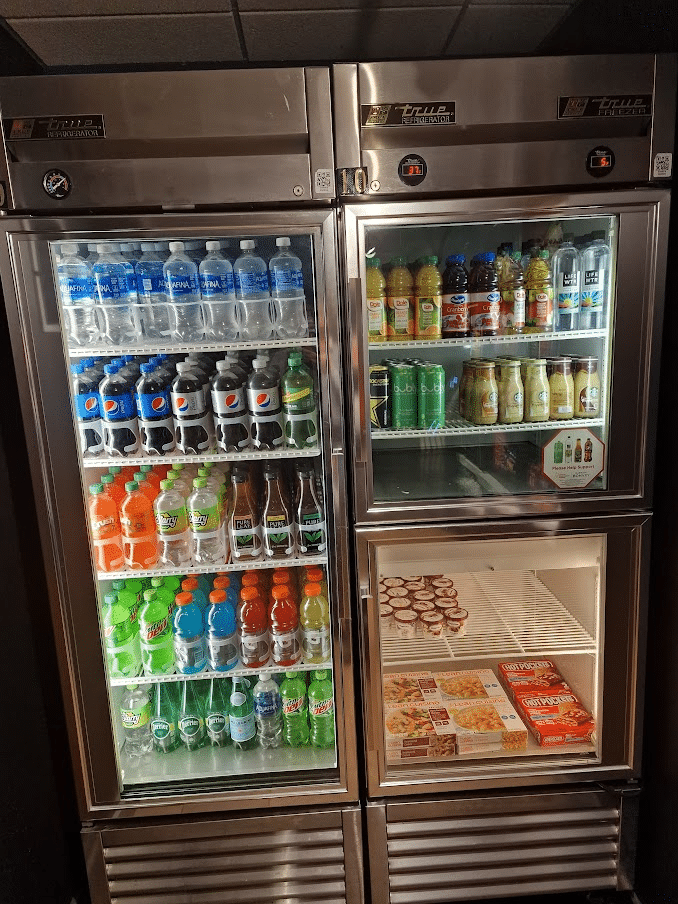 It's also great to see the hotel has stocked basic medical items such as Tylenol, Pepto Bismol, DayQuil, NyQuil, Crest Mouthwash, Benadryl, Emergen-C and Band-aid as there are no shops nearby. This is important as recently at a stay at DoubleTree by Hilton Royal Parc Soestduinen in The Netherlands my wife had a migrane during the night but there was no options until the shops opened at the train station in town.
The venue has a small bar area that does a handful of food choices for lunch/dinner and breakfast but it's not too extensive and is a little expensive. But don't worry you can get Starbucks coffee if you need a caffeine hit. There are plenty of couches to relax in the hotel lobby but also several lounge chairs outside to enjoy a drink on a warm sunny day.
The hotel does have a small swimming pool which I didn't end up trying while I was there and has a small gym area with the basic range of machines. The jacuzzi was out of order while I was visiting in April 2023 but I assume it might be fixed at some point soon.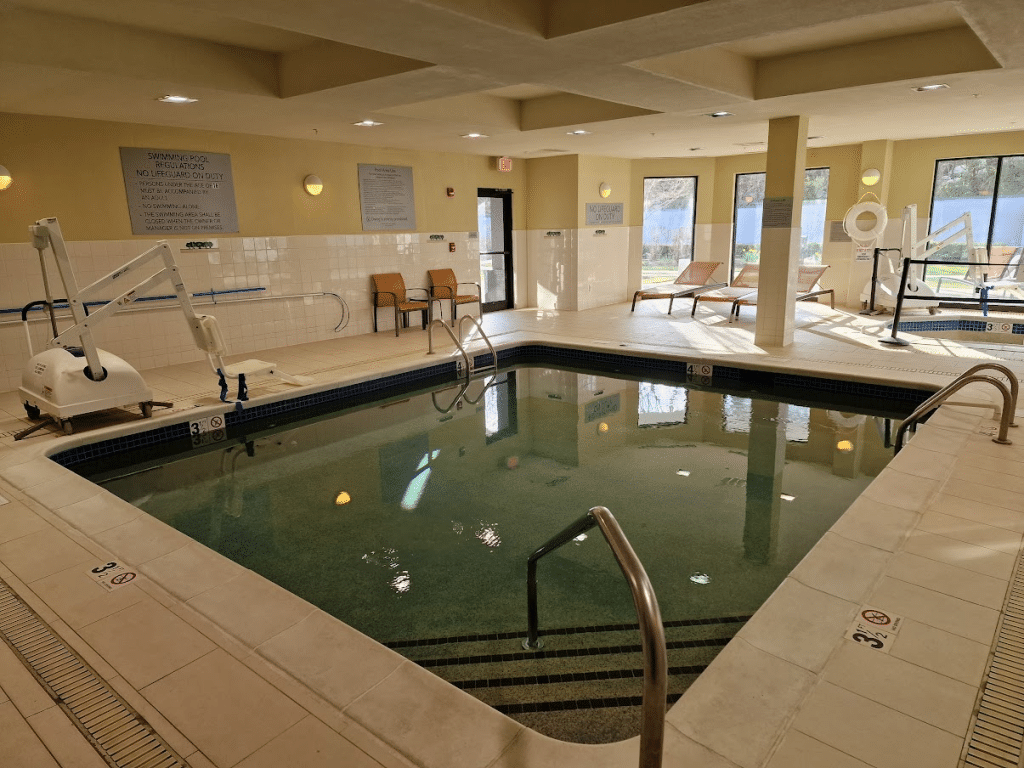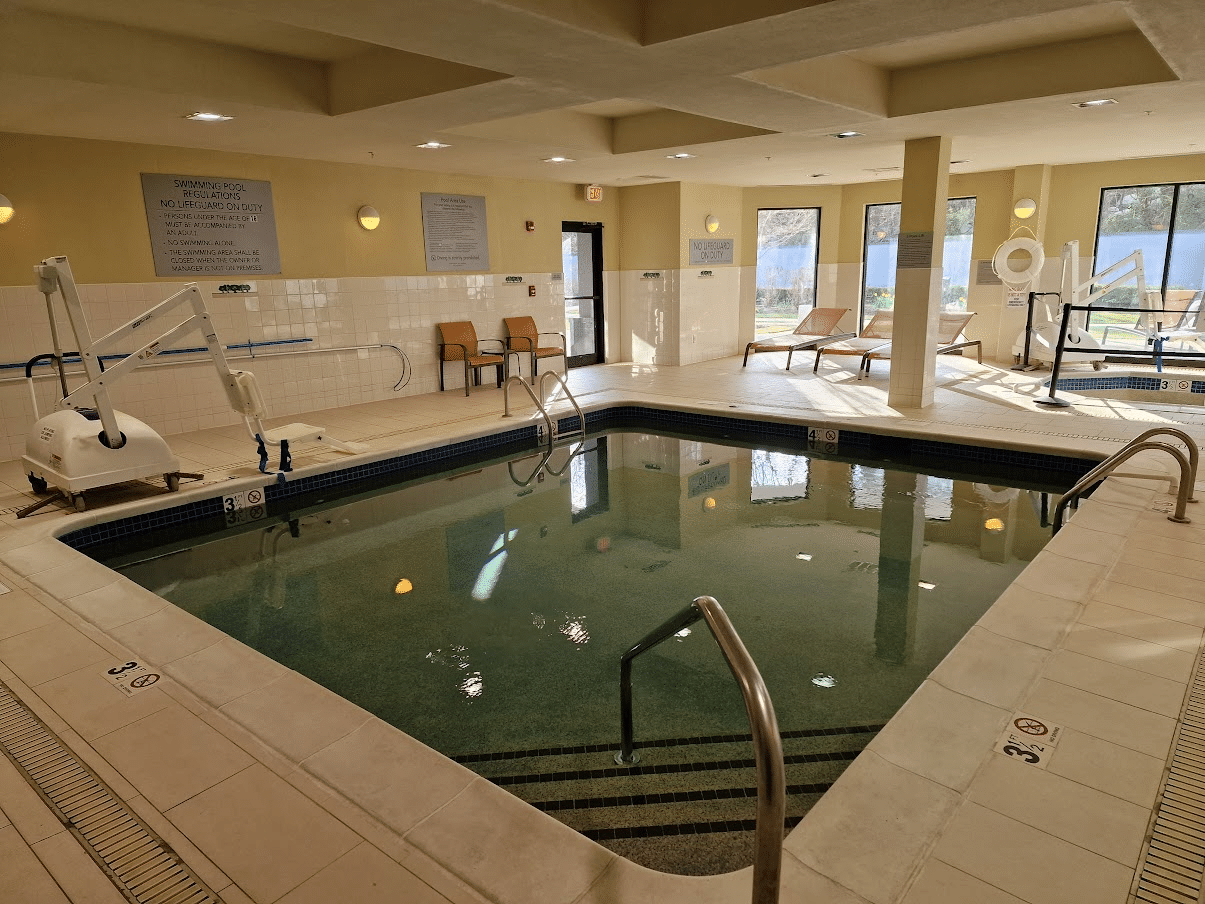 The room appeared a little worn but decent sized, with a great sized bed, plenty of natural lighting and plenty of power points. There was sadly not any USB plugs on the power points which are fairly common these days in Marriott properties. It had a large modern LG smart TV that you could watch Netflix or Amazon Prime Video on via your own account which was useful when dealing with jetlag. There was only 1 small complimentary bottle of water which usually there are atleast 2 bottles of water.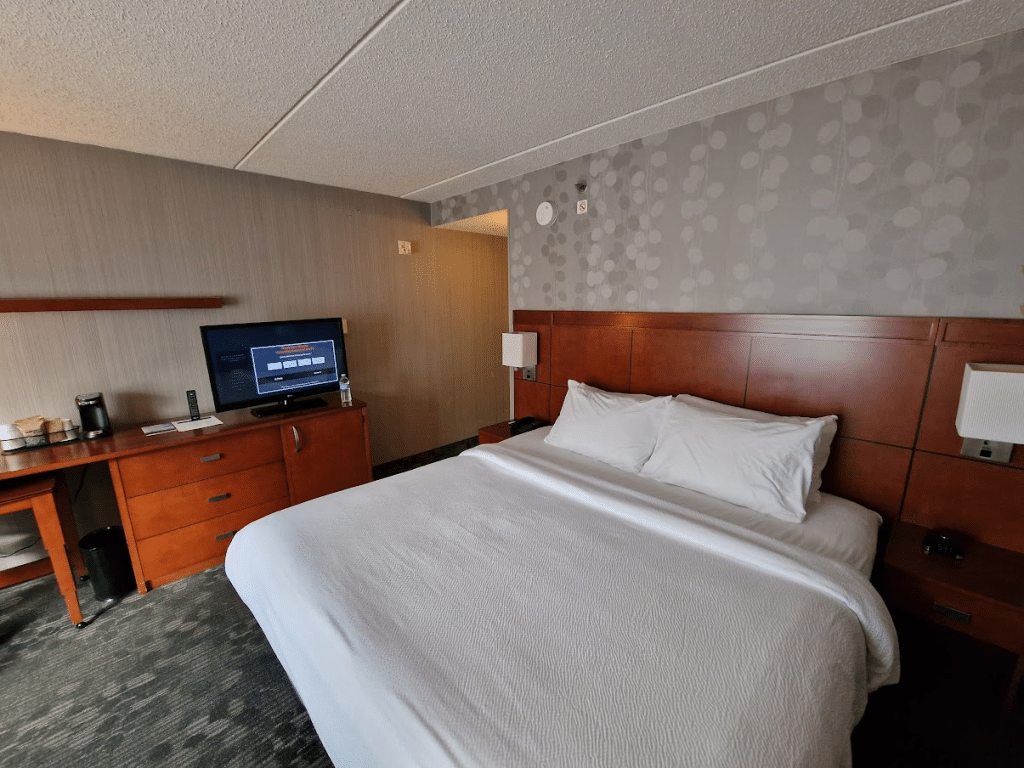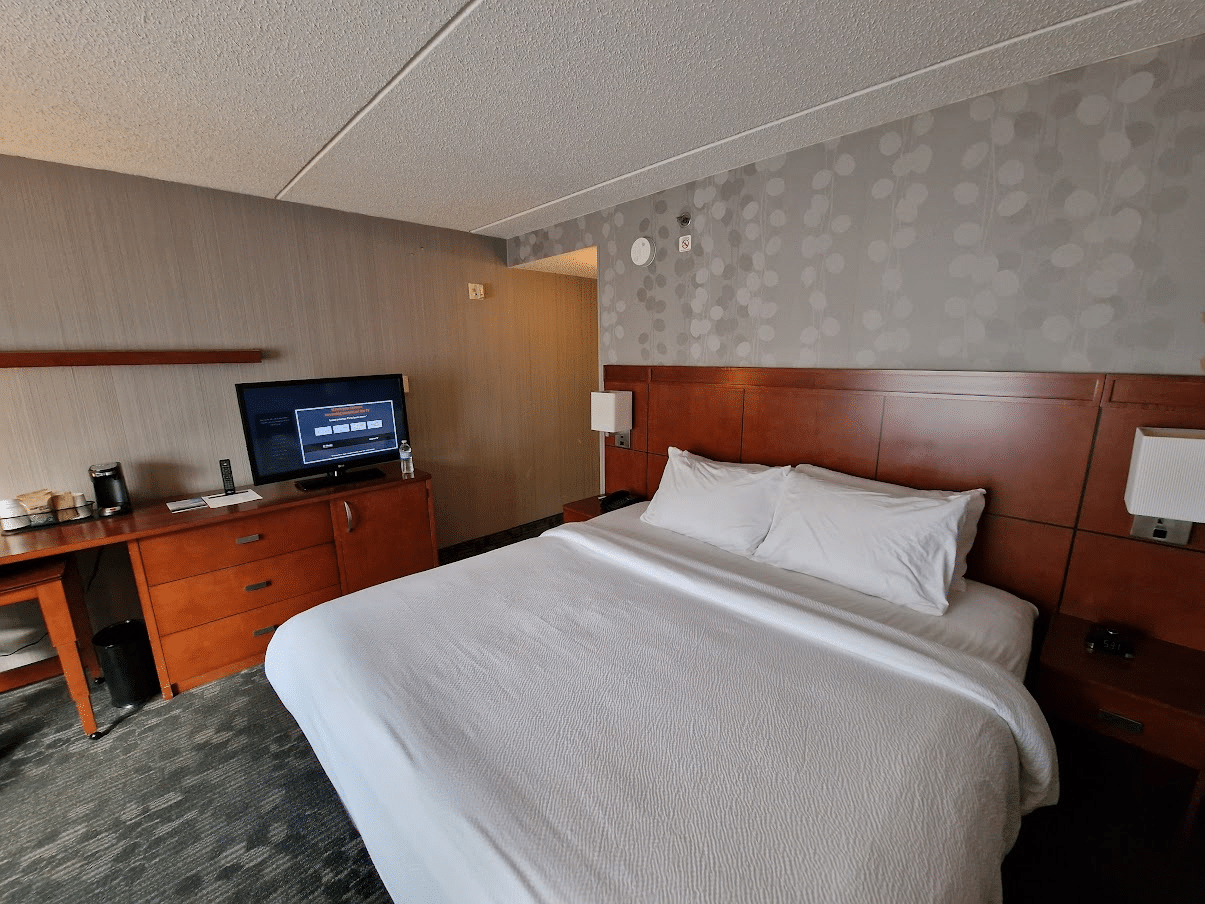 There didn't appear to be any in-room safe that I could find, there was a good sized desk for working and a fridge for keeping your snacks cool. There was also a great little couch for relaxing but sadly the TV was on the other side of the room so I ended up watching TV in bed and falling asleep thanks to jetlag.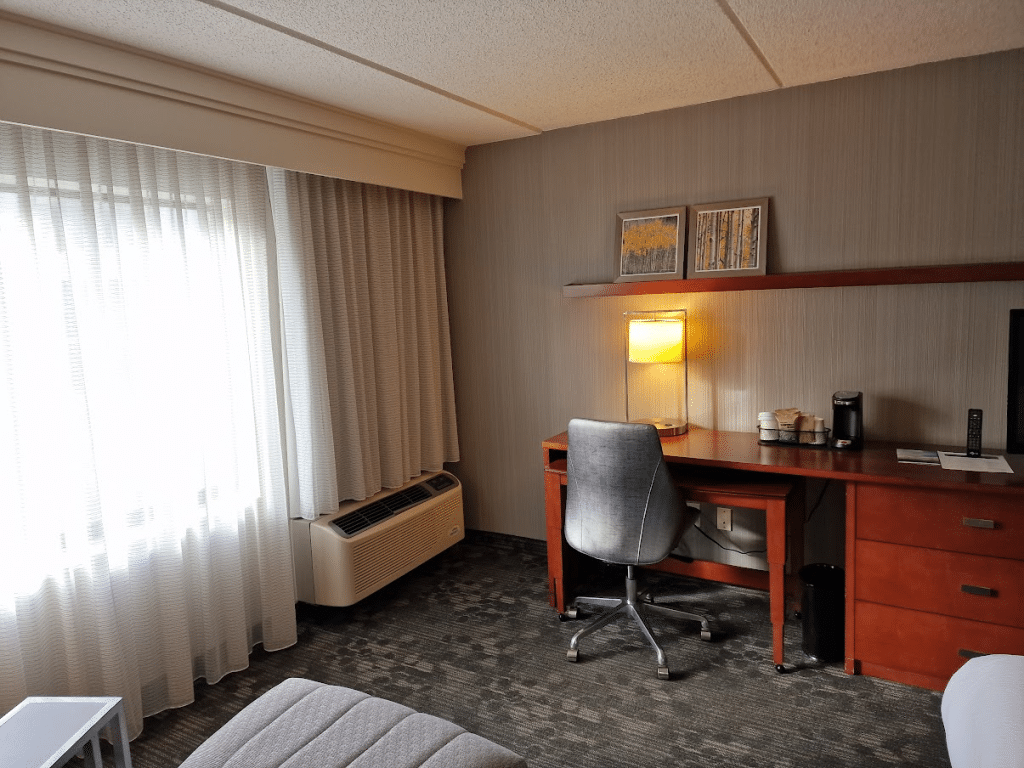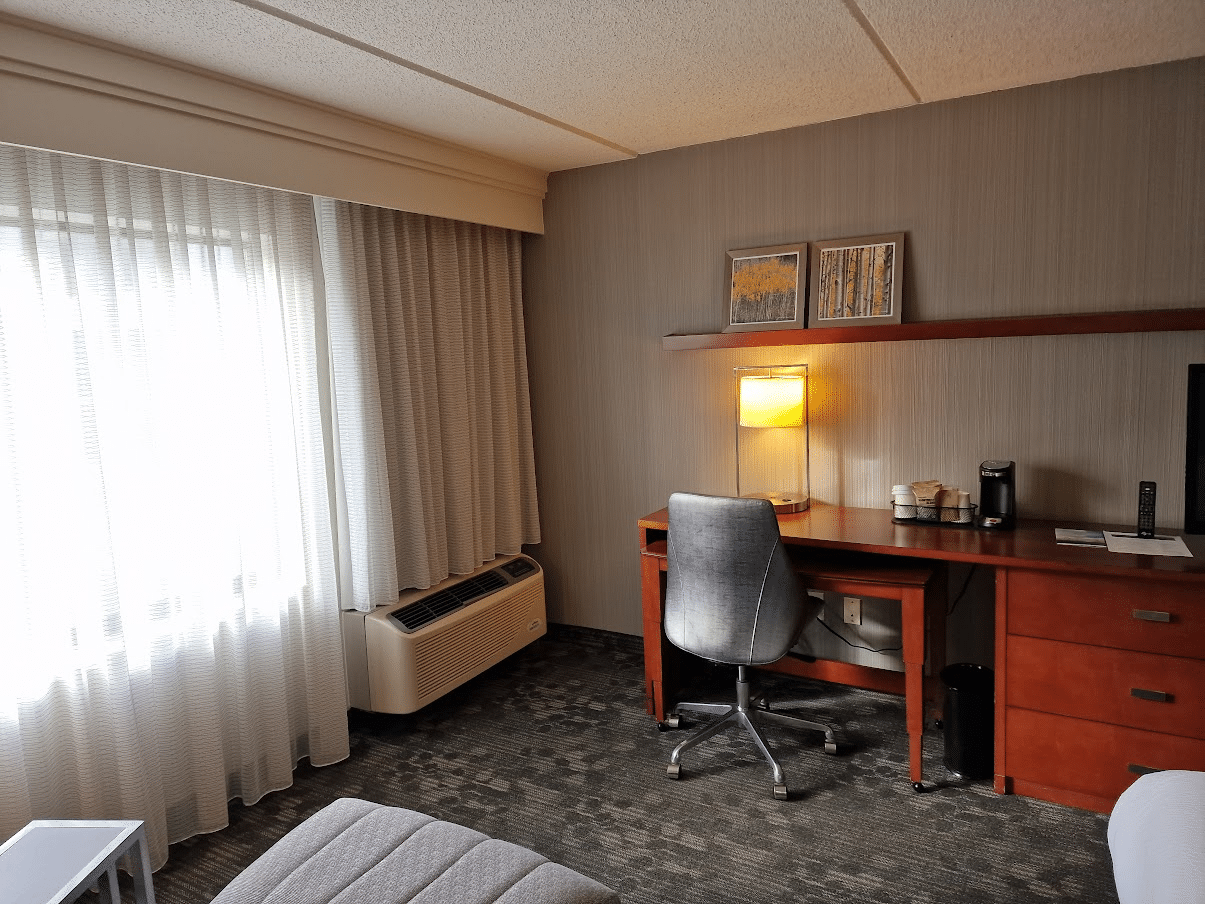 The sink was in a weird place between the living room and the bathroom and had carpet which didn't really seem like a great idea.
The bathroom was slightly dated but decent water pressure for the toilet but sadly less water pressure for the shower. Still a decent enough shower but could have been a bit better, towels were soft enough which makes a difference.
Overall a reasonable enough stay in the property with some minor teething issues such as the jacuzzi,. lift breaking and limited menu items at the hotel bar. The hotel was quite and a great location if you have meetings in Parsippany and there is a very large Walmart just 10 minutes away by Uber if you are needing to stock up on anything.