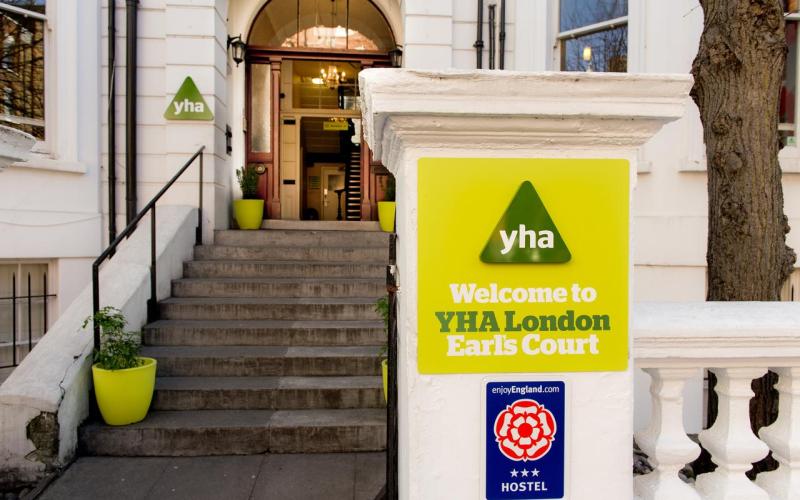 YHA London Earls Court Review
I stayed here in May 2014 in a 6 bed male dorm. This YHA hostel has an amazing location and is certainly really good value for money and I can easily say one of the nicer London hostels I have stayed in and so very authentic.  It's also a great spot if you arriving late at night as it has 24 hour reception.
The hostel is just a few minutes walk from Earl's Court London Underground station, and is located on an quite residential street in a magnificent Victorian building.  If you are here in summer you have a wonderful courtyard garden to enjoy and you are staying in a very affluent residential area.
The beds were ok and the rooms were spacious and clean, the rooms were a bit noisy as the hallway noise seem to be amplified by the structure of the building.  If you want to use a locker you need to bring your own lock as per most hostels.  It was a bit cold walking from your room to the bathrooms in the morning even though it was May, there also wasn't enough bathrooms based on the number of guests.
If you are needing a cheap place to stay in London I'd certainly recommend the YHA London Earl's Court as it offers you a unique perspective on life in residential London. The only point was that the staff were kinda useless when asking for directions so I had to rely on Google Maps to find my way back to the nearest tube station.
YHA Earl's Court Facilities
Linen included
Free WiFi
Towels (for hire)
YHA London Earls Court Address:
38 Bolton Gardens, SW5 0AQ, London, England