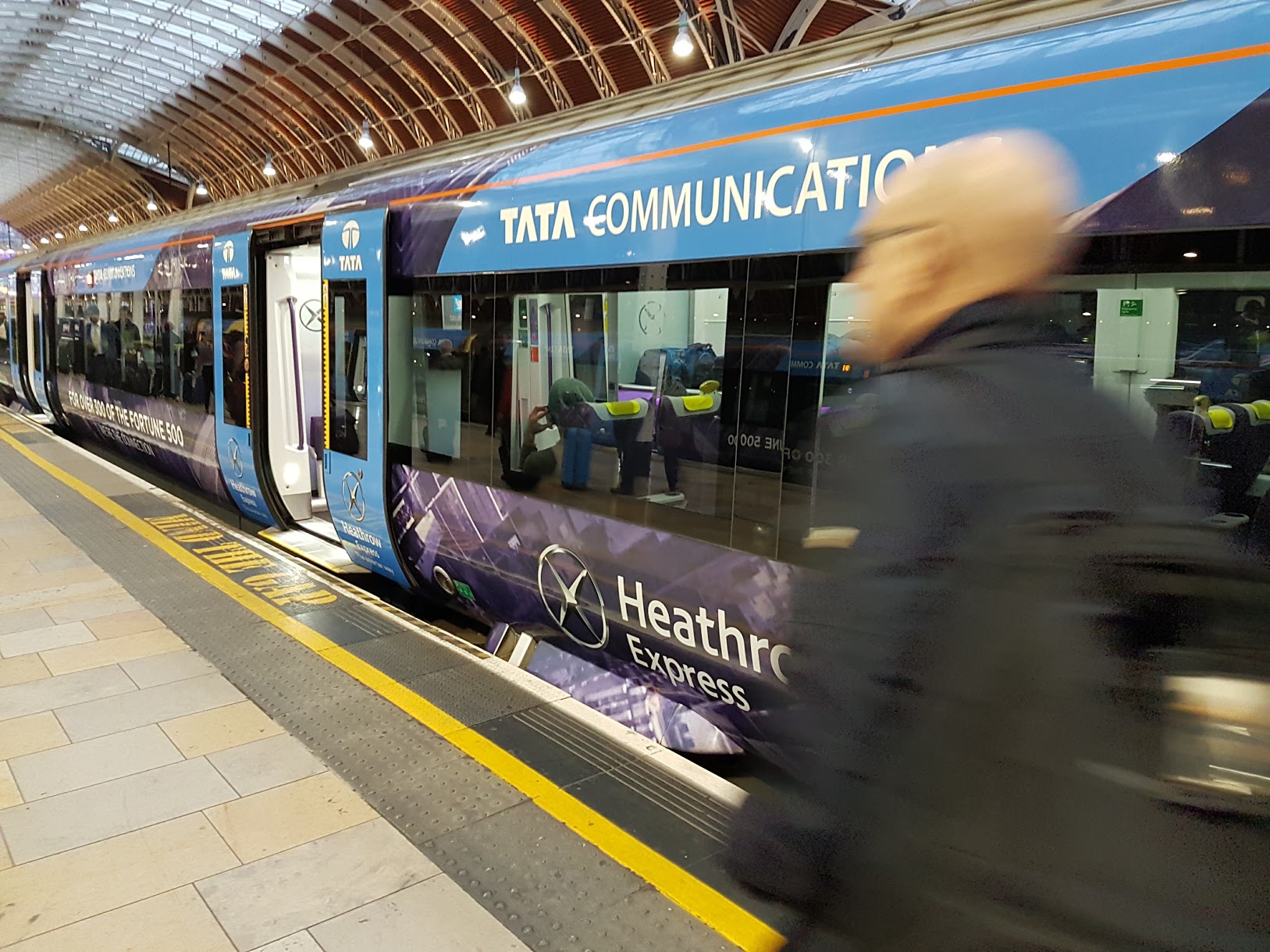 UK Airport Transfers Guide
After a recent trip to London where I didn't plan a head and didn't end up picking the cheapest or quickest option and made me think how there wasn't a decent guide that I recalled seeing recently.  Often many discount airlines don't often fly to Heathrow so I felt it would be useful to have a guide for several British and one Irish airport so you can book a cheap flight and not get caught out not knowing the price of the airport transfer.
London (Heathrow Airport) to Central London
There are also plenty of bus/shuttle options but because of how bad London traffic can be I would suggest taking one of following train options.  If you are in a rush the fastest option is the Heathrow Express to London Paddington which takes 15 minutes and a one-way standard-class fare is £26 on board or £21 if pre-booked online. I'd usually advise to take the Heathrow Connect which while it takes about twice as long but a one-way fare only costs £9.90.
But if you are really on a shoe-string budget you can catch the London Underground to Central London for just £5.50 but the downside is it takes close to an hour and during peak hours you will have to deal your bags knocking into a packed carriage full of somewhat unimpressed locals. But if you are travelling in a group of 3-4 people and have a heap of luggage then it is a smart option if you share a London taxi which will cost around £45 – £70 but the journey time is approximately one hour making it the slowest option.
London (Gatwick Airport) to Central London
There is a great low-cost easyBus service every 15 minutes with prices from £2, along with several National Express bus services to London, Oxford, Heathrow and Brighton.  The Gatwick Express is a direct rail service to Victoria station with a one-way pass costing £19.90 and takes just 30 minutes, if you book online and buy a return pass you can save a fair bit.
London (Stansted Airport) to Central London
There are several low costs bus services departing from Stansted including easyBus from £2, Terravision from £6 and National Express tickets from £8.50. The Stansted Express takes around 47 minutes between the airport and London Liverpool Street with ticket prices from £12 when two or more people travel and just £8 for groups of four or more.
London (Luton Airport) to Central London
There are over 70 transfers a day with National Express from £5 with the trip taking around 65 minutes with free Wi-Fi onboard.  If you are looking for a cheaper option there is the easyBus option to Baker Street with prices from £2 with all tickets available from the Onward Travel Centre in the Arrivals area.
Glasgow Airport to Glasgow Central
The best option is to buy your train tickets online and in advanced but to get to the nearby Paisley Gilmour Street Station you will need to catch a taxi or the McGills bus service, a one-way train fare starts from £3.30 and takes around 49 minutes if there are no delays. Another option that is faster, easier and more frequent is the First 500 Glasgow Shuttle that offers a direct service that takes around 25 minutes and has free WiFi access and a one-way ticket costs £6.
Edinburgh Airport to Edinburgh City Centre
The easiest way to travel between the Airport and the City is one of 3 bus services as the two main railway stations Waverley & Haymarket are in the city centre.  The first option is the Airlink 100 that runs from the airport to Waverley Bridge (near Princess Street) takes around 30 minutes and costs £3.50 for a one-way ticket or £6 for a return pass. If you are catching an early morning or late night flight then the Night bus N22 is a great option and takes just 28 minutes, running via South Gyle to the city centre and onto Ocean Terminal in Leith and runs seven nights a week from 00:47 and 04:17 for £3. The final option is Service 35 run by Lothian Bus that takes around 60 minutes and costs just £1.5 for a one-way fare.
Birmingham Airport to Birmingham 
Birmingham Airport is connected to Birmingham International Station via a free "Air-Rail Link" monorail system, and it's a direct train to Birmingham New Street that only takes 10 minutes and only costs £3.30. There are also 3 bus services departing from the Airport Terminal or from the Birmingham International Interchange via the free "Air-Rail Link" and tickets can be purchased on the bus or from the Visitor Centre located in Arrivals.
Manchester Airport to Manchester
The First TransPennine Express trip takes around 15-25 minutes from just £4.10, but remember pre-booking online will save you over 50% on a full priced rail pass. National Express offers a airport coach service with fares from £3.90 but can take up to 90 minutes and there are also several local bus services including a 24 hour bus service (Number #43) that you can consider using.
Dublin Airport (Aerfort Bhaile Átha Cliath) to Dublin City
There are no current direct rail link options between the airport and the city but there are over 1,000 buses & coaches daily that makes it easy to get almost anywhere across Ireland.  The easy option is the AirCoach Route 700 from Terminal 1 & 2 to Dublin City Centre from €7.00 one-way or €12 return and takes around 24 minutes.
There is also the alternative Dublin Bus that goes from Dublin Terminal 1 to D'Olier Street, Ashfield House in the centre of Dublin that costs €6 and can take up to 55 minutes.  If you are staying on the west side of Dublin near the Guinness Storehouse then one option is the Airlink that costs €6 each way between Heuston Rail Station and Dublin Airport.
TIP >> Book online early and save money!
The big advice is to book your airport transfers as soon as you have booked your airfares and know which hostel you are staying in.  I usually advise to catch the train as they are faster, more spacious but the lure of free WiFi on the bus services is sometimes a deal that is too good to pass up.