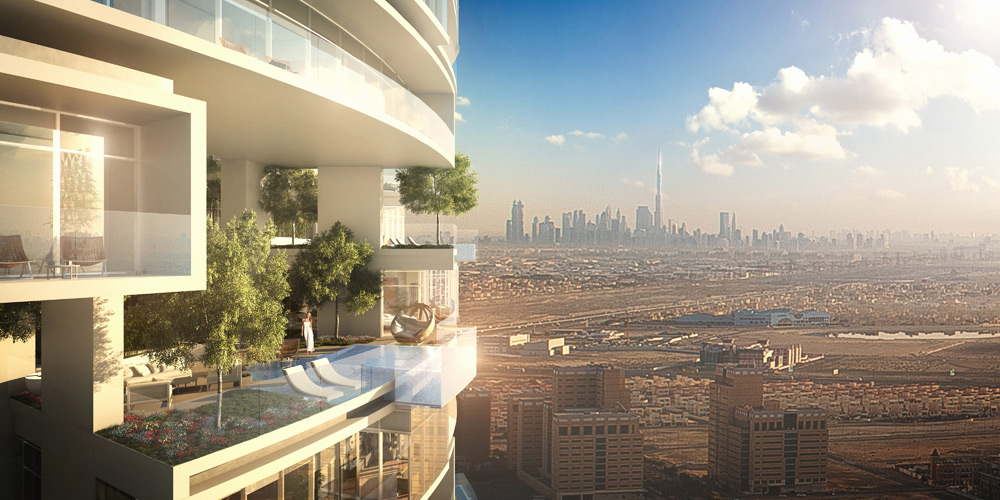 Dubai hotel with 271 swimming pools
The second residential project of FIVE, FIVE Jumeirah Village Dubai, strategically located very close to the main arterial roads of Dubai, and the Expo 2020 site, the FIVE Jumeirah Village Dubai, has excellent transport connections throughout the city, including beyond.
It is ready to be completed in 2018, this luxurious 5-star tower will feature 247 hotel rooms and suites, 221 1 or 2-room hotel apartments and 33 four-room apartments, all with private pools; This will be the biggest selling point for FIVE Jumeirah Village Dubai, by a big difference, it is surely the largest number of pools in any hotel in Dubai, and perhaps it will reach beyond its record, because there will be 271 pools built in 800 feet of tower. Basically each of the apartments in the building will have their own pool.
A FIVE spokesperson told Time Out Dubai: "The grand and luxurious structure of the award-winning FIVE Jumeirah Village Dubai building is now complete, and the interiors and equipment are expected to be ready by the last quarter of 2018" , he also added: "hotel operations are presumed to start shortly afterwards. FIVE Hospitality has begun to structure its team of work staff and has already appointed its experienced general manager; we hope to open our doors to welcome all guests to experientially experience our unique hospitality brand".
The brain behind the operation of this unique design is Nabil Akiki, who is the CEO of FIVE real estate development, Nabil conceptualized a rotating design that presents an innovative and intelligent architecture to maximize natural light and create warm and welcoming spaces that save energy at the same time.
The revolutionary design of the property, which FIVE has internally conceptualized, has been patented as a registered trademark by FIVE in 186 countries, and already with merits it has won a series of praises from the industry.
The prizes that FIVE has already won are: 2015 leisure and hospitality project at the Middle East Architect Awards; the category Tall buildings in the Architectural Review 2016 MIPIM; and Best International, New Hotel Construction & Design and Hotel Architecture, Dubai at the 2016 International Property Awards.