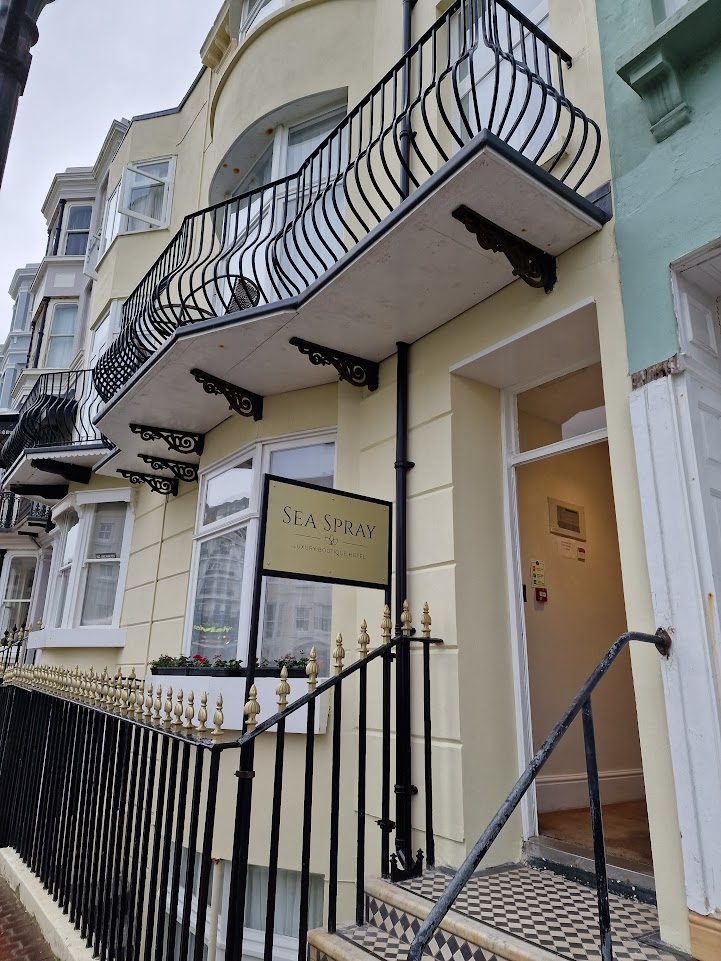 Sea Spray Boutique Hotel review
Sea Spray Brighton is a cute little boutique B&B located just off Marine Parade in Brighton. The location is a short 9 minute way to Brighton Palace Pier and just a few minutes from Brighton Seafront. The hotel is a 28 minute walk from Brighton Train station or there are several bus options that take around 20-24 minutes to get there. There is a bit of a hill up from Brighton Palace Pier so if you have luggage I would opt for the 13 minute taxi ride to their hotel. You can see both the pier and the ocean from the front entrance of the property and it's opposite a nice little green space so it doesn't feel to boxed in.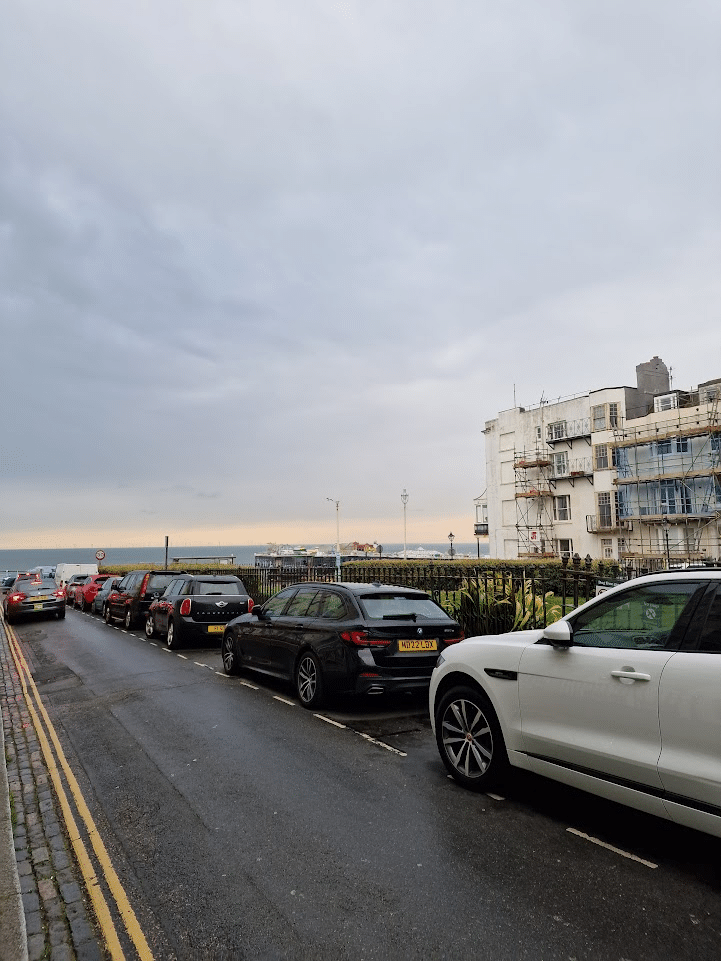 The staff were friendly and welcoming when I arrived and advised my room was located on the 2nd floor and they use names of places instead of hotel room numbers. They explained the front door had two doors to access the property in the evening so you can be confident about security.
My room had a decent sized and comfortable bed with great pillows. The rooms temperate was a comfortable but slightly too warm if you are wearing a jumper inside. There is a nice little box window area with an arm chair for reading and having a cup of tea but sadly my view was just of the back of the hotel.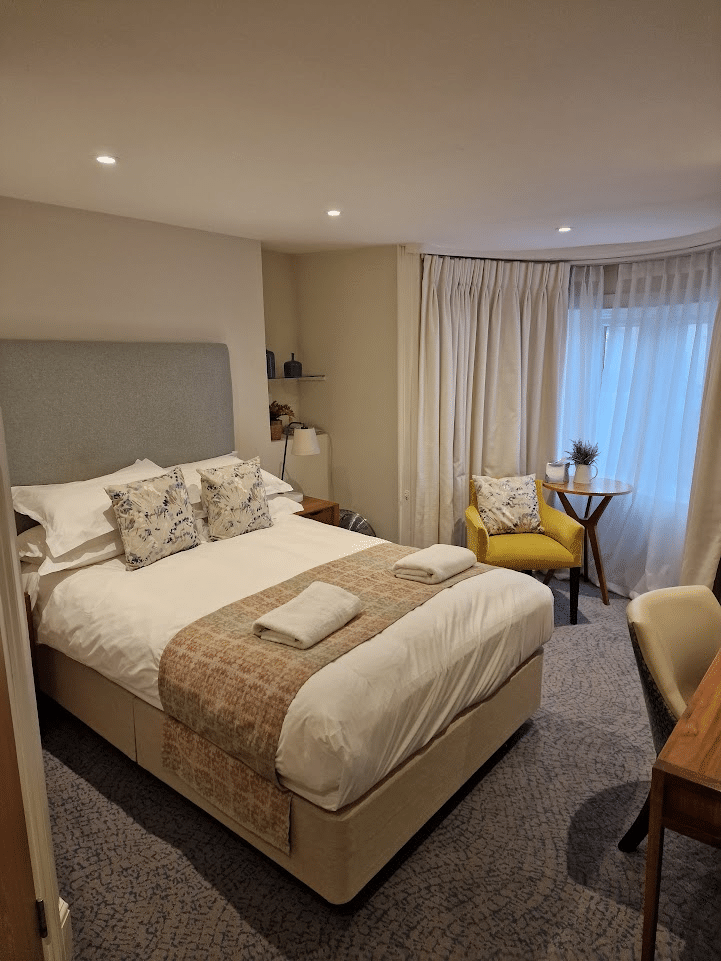 The bathroom is modern and a decent size with plenty of liquid soap, shampoo and body wash and a radiator to hang your towels. The toilet paper was reasonable enough as often this is one area that a property might cut corners. One item of feedback there was a complementary bottle of water in the room I would advise using bottle water for your teeth and the kettle as the local water has a particular taste to it…
The only issue I had with my room was when I had a shower in the morning the temperature of the shower was either scolding hot or boiling… I managed to have a quick shower with some mild discomfort and went about my day. When I checked out they were apologetic and asked if there was anything they could do and offered me some breakfast items, I declined but outside of this issue the water pressure was nice.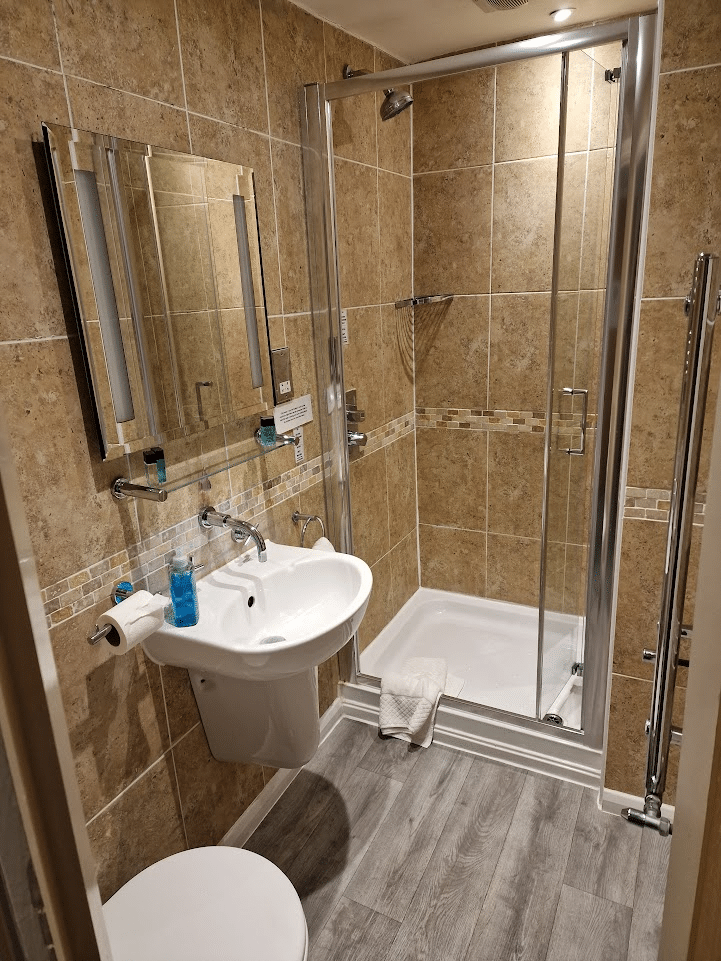 The room had a decent enough Samsung LCD TV, writing desk and kettle with tea, coffee and biscuits and the chair was comfortable if you need to do some work. One minor annoyance was that there wasn't enough power points without having to unplug lamps etc…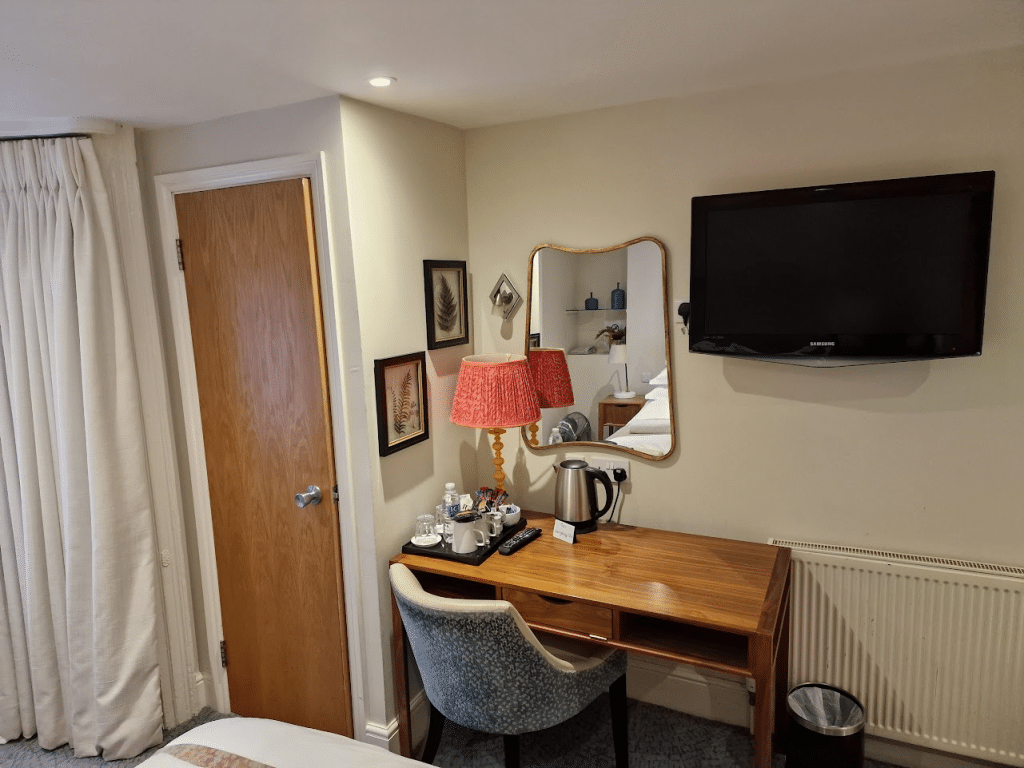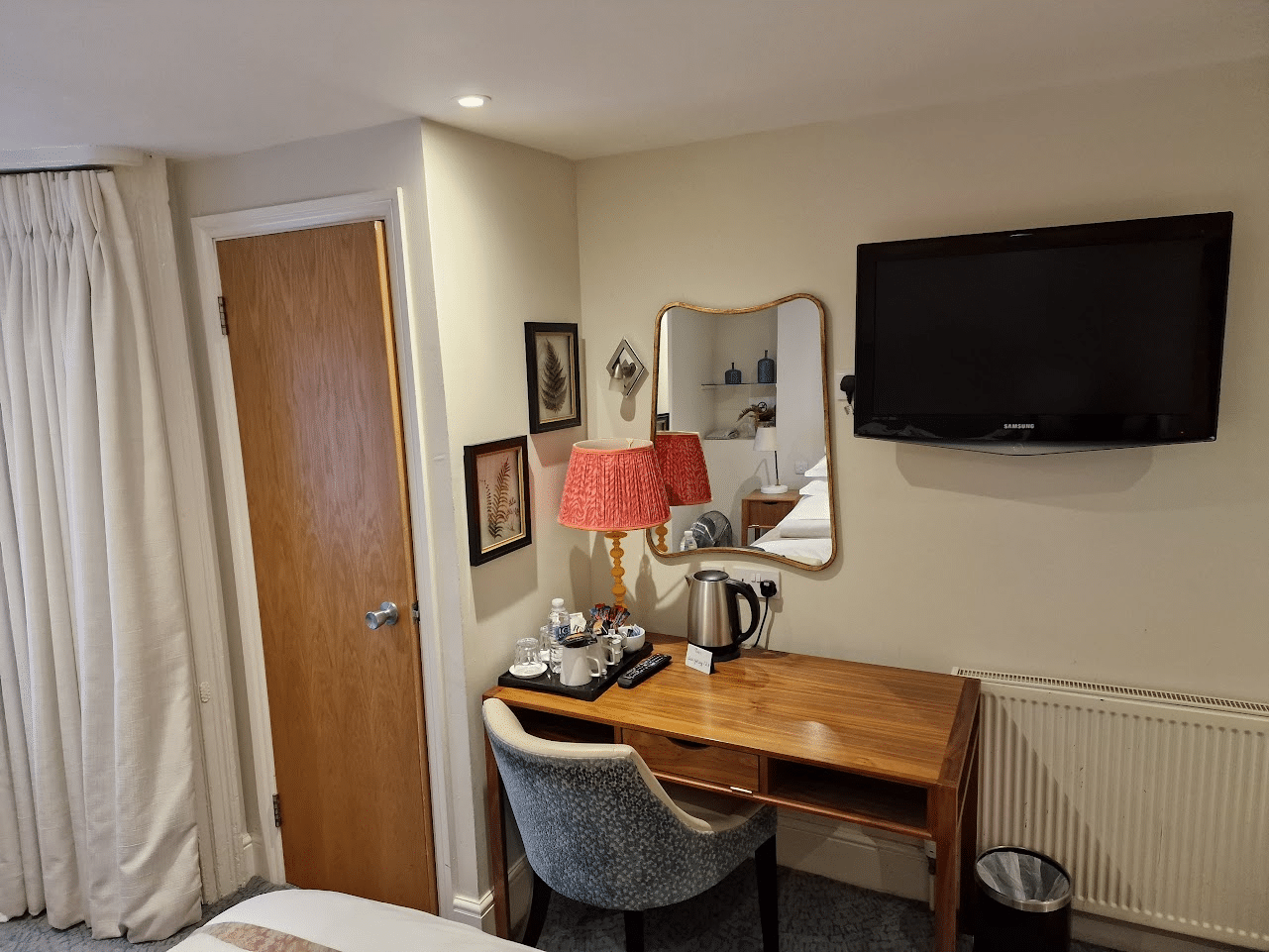 So overall had a comfortable stay and the property is reasonably priced at around €100-120 a night depending on what service you use to book it. If you book direct with the property at the slightly higher from €122 a night you get a free breakfast. I would consider staying here again if I was visiting Brighton as I had a peaceful nights sleep.