Das Roosevelt-Hotel schließt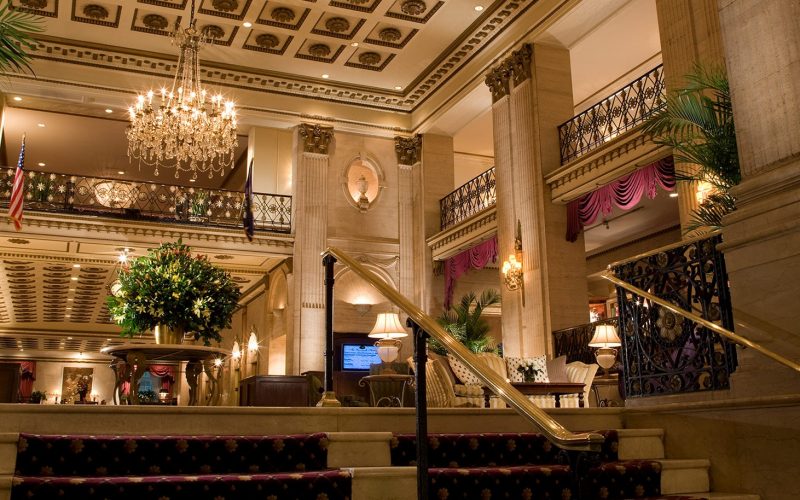 Das Wahrzeichen Manhattans, das aufgrund des Coronavirus zu den bekanntesten Schliessungen gehören dürfte, wurde nach 96 Jahren geschlossen. Das NYC-Hotel wurde am 22. September 1924 von dem amerikanischen Politiker, Hotelier und Anwalt Frank A. Dudley eröffnet und zu Ehren des in Manhattan ansässigen Theodore Roosevelt benannt. Das Hotel ist eines der größeren Hotels in NYC mit 1.025 Zimmern mit 33 Suiten auf 19 Stockwerken. Das Hotel wurde von den Eigentümern Pakistan International Airlines geschlossen, da die Belegung des Hotels deutlich zurückgegangen war und die Schulden anstiegen, doch wurde der Wert des Anwesens im Jahr 2015 auf etwa 1 bis 1,4 Milliarden Dollar geschätzt.
Es ist wichtig zu beachten, dass das The Hollywood Roosevelt immer noch in Betrieb ist, da Google die beiden Hotels manchmal verwechselt. Das Midtown-Hotel wird für immer in Erinnerung bleiben, weil die Radiosendung des NYEs die Tradition des Auld Lang Syne, das neue Jahr einzuläuten, in der ganzen Welt bekannt machte.
Eines der Hotels, das am meisten Berühmtheit erlangte, war der Grand Ballroom in der Wall Street, wo Gordon Gekko die beängstigend kraftvolle Rede "Gier ist gut" hielt. Das Hotel war im Laufe der Jahre in Dutzenden von großen Hollywood-Filmen zu sehen, wie zum Beispiel
Zimmermädchen in Manhattan (2002)
Männer in Schwarz 3 (2012)
Der Diktator (2012)
Die French Connection (1971)
Malcolm X (1992)
Der Kesselraum (2000)
Mann auf dem Sims (2012)
Quiz-Show (1994)
Kürzlich wurde das Hotel in The Irishman auf Netflix gezeigt, wo der Hit im Friseurladen auf der unteren Ebene der Einkaufspassage des Hotels gefilmt wurde. Das Hotel war auch in den Fernsehsendungen FBI & Blue Bloods zu sehen.
Das Hotel nimmt immer noch Buchungen bis zum 29. Oktober 2020 entgegen. Wenn Sie also eine Chance haben, warum kommen Sie nicht vorbei und genießen ein Stück New Yorker Stadtgeschichte.
Wir sind aber auch neugierig, ob Sie schon einmal im Roosevelt Hotel übernachtet oder es besucht haben.
Post Tags: