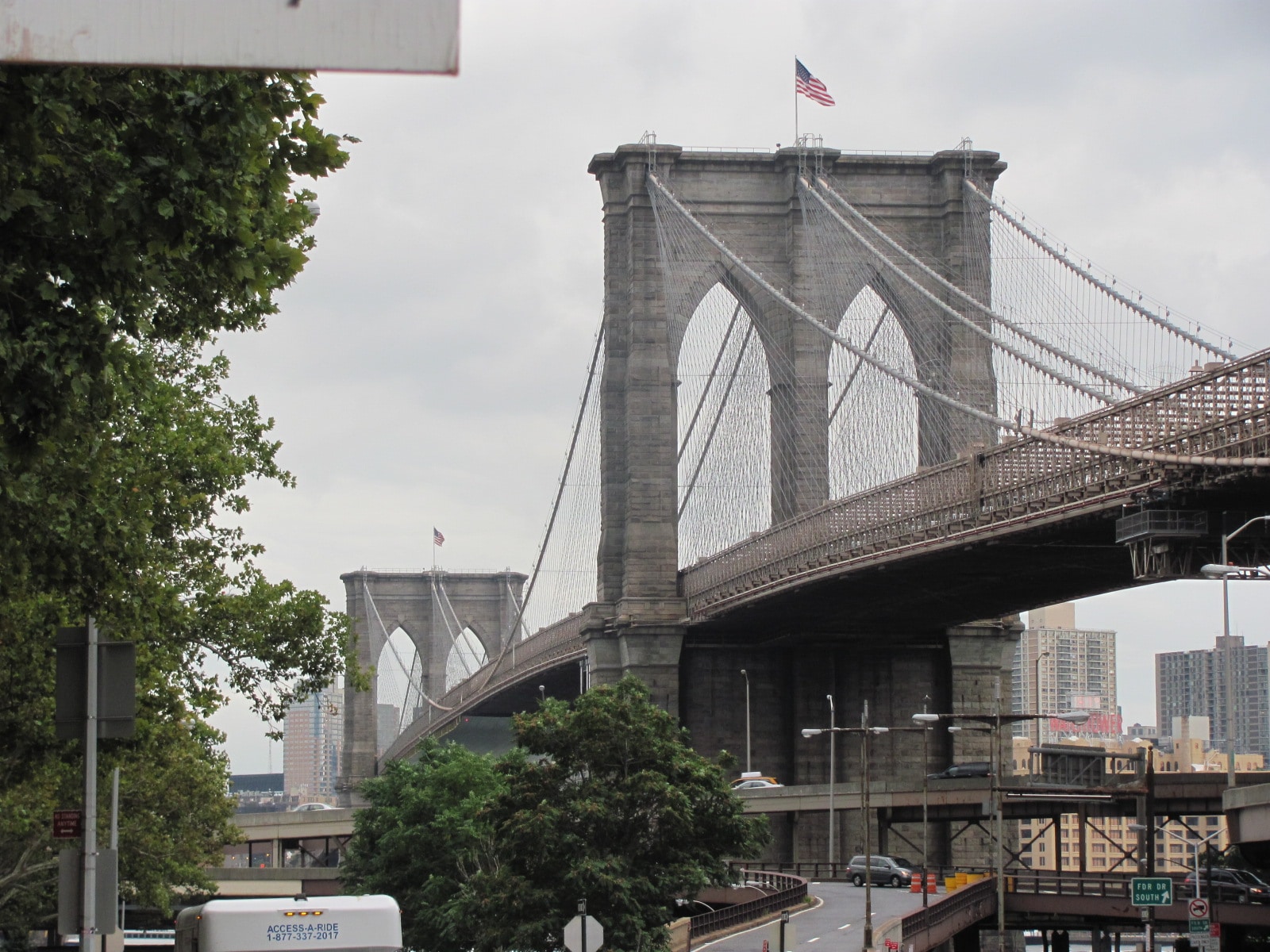 Jugendherbergen in New York
New York City ist eines der Top-Touristenziele der Welt, es ist die Stadt, die wirklich nie schläft. Das erste, was Sie verstehen müssen, dass diese Seite auf New York City konzentriert sein wird, die im Bundesstaat New York an der Ostküste der USA befindet. Die Stadt besteht aus den 5 Stadtbezirken Manhattan, Queens, Brooklyn, The Bronx und Staten Island.
Wenn die meisten Leute an NYC denken, denken sie tatsächlich an Manhattan, das die Heimat vieler Viertel ist, die man im Laufe der Jahre in TV-Shows und Filmen gesehen hat.
Midtown (Times Square, Broadway, Chrysler & Empire State Building, MetLife)
Central Park (Central Park Zoo, Carnegie Hall, The Plaza, MoMA)
Chinatown (Canal Street Market)
Little Italy
Soho
Tribeca
Upper East Side (Guggenheim Museum)
Flatiron District (Flatiron Building, Madison Square Park)
Financial District (Wall Street, World Trade Center, 9/11 Memorial)
Lower East Side (Williamsburg Bridge)
Lower West Side (Die hohe Linie)
Zwei Brücken (Manhattan Bridge & Brooklyn Bridge)
Harlem (benannt nach Haarlem in den Niederlanden)
East Harlem (Spanisch Harlem oder El Barrio)
East Village & Alphabet City
Gramercy Park
Chelsea
Greenwich Village
East Village
Little Brazil
Nomad
Koreatown
Hell es Kitchen (Unerschrockenes Meer-, Luft- und Raumfahrtmuseum)
Hudson Yards (Javits Center, B&H Photo Video & Electronics)
Wenn Sie in NYC bleiben, ist es wichtig, darüber nachzudenken, was Sie sehen und tun möchten, da Manhattan fast 60qm umfasst, was eine Menge Fläche ist, um auch mit der Effizienz ihres U-Bahn-Systems zu decken. Wenn Sie zu weit weg sind, verbringen Sie Ihre Zeit mit der U-Bahn oder stecken im Verkehr in einem berühmten Yellow Cab fest.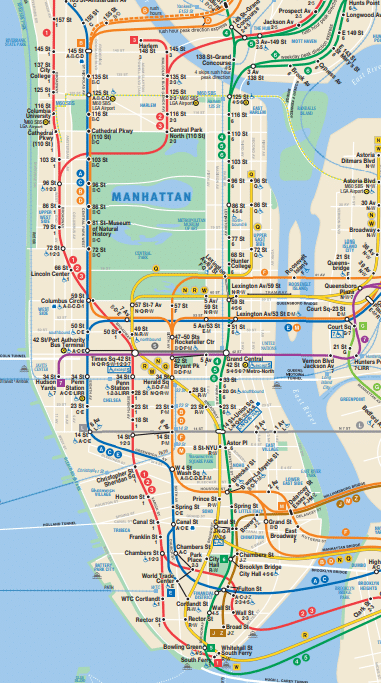 Ich habe in verschiedenen Teilen von NYC übernachtet und auch eine Zeit lang in Lower East Side gelebt. Vor Jahren war ich in einem Brownstone Hostel oben in East Harlem "Spanish Harlem", die ich fand, war ein tolles Preis-Leistungs-Verhältnis in Bezug auf Unterkunft und Essen… fast 2-3x billiger als Midtown Bereich. Ich liebte die Gegend, aber die 6 Zug nach einem langen Tag spielen Tourist war anstrengend und es war zu teuer, ein Yellow Cab mehr als ein paar Mal zu fangen. Ich habe in einem Hostel direkt neben dem Times Square übernachtet, was eine hervorragende Lage war, aber die Herberge war teuer und sehr klein und wir verbrachten die meiste Zeit damit, andere Teile der Stadt zu erkunden.
Wenn Sie einige Zeit in NYC verbringen würden, würde ich fast vorschlagen, in 1-2 verschiedenen Teilen der Stadt zu bleiben, wenn Ihr Zeitplan und Budget es zulässt. Es gibt auch viele Dinge rund um Manhattan zu sehen, wie The Bronx Zoo & New York Botanical Gardens, The Statue of Liberty & Brooklyn ist ein großartiger Ort, um zu erkunden.
Laut HostelWorld sind die Top 10 Hostels in NYC
Freehand New York (Flatiron District)
NY Moore Hostel (East Williamsburg, Brooklyn)
HI NYC Hostel (Upper West Side)
Giorgio Hotel (Long Island City)
West Side YMCA (Upper West Side)
The Local NYC (Long Island City)
American Dream Hostel (Gramercy Park District)
Brooklyn Rivera (Brooklyn)
InternationalEs Studentenzentrum (Upper West Side)
Chelsea International Hostel (Chelsea)
New York City Airports
Flughafen New York LaGuardia (LGA) (13,3 Kilometer)
Flughafen New York Newark Liberty International (EWR) (13,9 km)
Internationaler Flughafen New York John F. Kennedy (JFK)
Westchester County Airport HPN) (46,6 Kilometer)