Ostelli di New York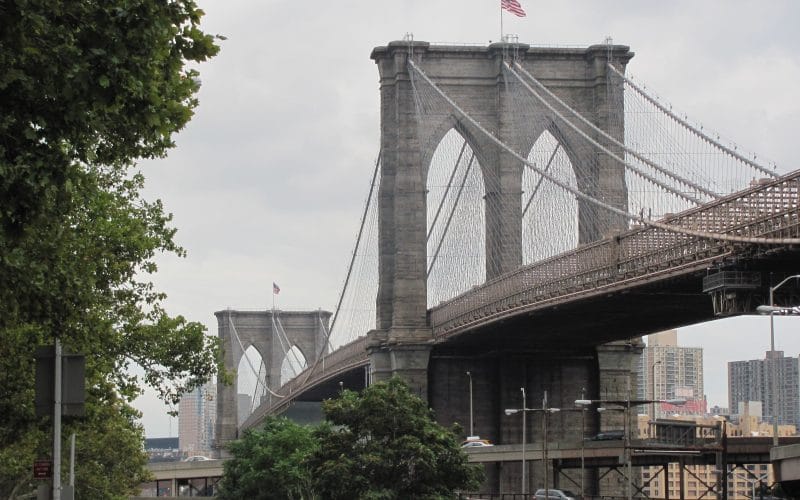 New York City è una delle migliori destinazioni turistiche del mondo, è la città che veramente non dorme mai. La prima cosa che dovete capire che questa pagina si concentrerà su New York City che si trova nello stato di New York, sulla costa orientale degli Stati Uniti. La città è composta da 5 distretti di Manhattan, Queens, Brooklyn, The Bronx e anche Staten Island.
Quando la maggior parte delle persone pensa di New York stanno effettivamente pensando a Manhattan che è sede di molti quartieri che avete visto riferimento in spettacoli televisivi e film nel corso degli anni.
Midtown (Times Square, Broadway, Chrysler & Empire State Building, MetLife)
Central Park (Central Park Zoo, Carnegie Hall, The Plaza, MoMA)
Chinatown (Mercato di Canal Street)
Piccola Italia
Soho
Tribeca
Upper East Side (Museo Guggenheim)
Flatiron District (Flatiron Building, Madison Square Park)
Distretto finanziario (Wall Street, World Trade Center, 9/11 Memorial)
Lower East Side (Williamsburg Bridge)
Lower West Side (La linea alta)
Due ponti (Manhattan Bridge & Brooklyn Bridge)
Harlem (dal nome di Haarlem nei Paesi Bassi)
East Harlem (Spagna Harlem o El Barrio)
East Village & Alphabet City
Parco di Gramercy
Chelsea
Greenwich Village
Villaggio Orientale
Piccolo Brasile
Nomad
Koreatown
Hell's Kitchen (Museo del Mare, dell'Aria e dello Spazio)
Hudson Yards (Javits Center, B&H Photo Video & Elettronica)
Se soggiornate a New York è importante pensare a cosa volete vedere e fare come Manhattan copre quasi 60 mq che è un sacco di area per coprire anche con l'efficienza del loro sistema di metropolitana. Se soggiornate troppo lontano vi trascorrerete il vostro tempo viaggiando in metropolitana o bloccati nel traffico in un famoso taxi giallo.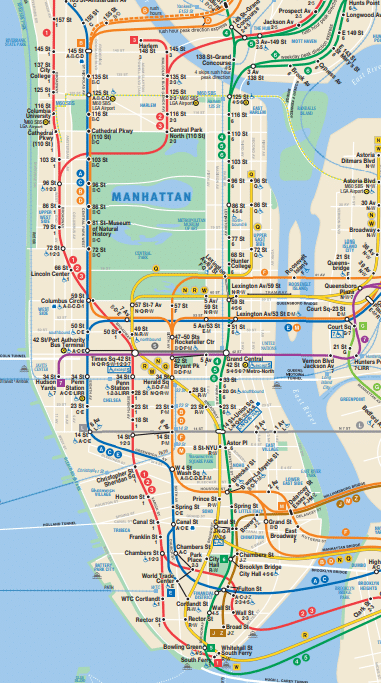 Ho soggiornato in diverse parti di New York e ho anche vissuto nel Lower East Side per un periodo di tempo. Anni fa ho alloggiato in un ostello Brownstone fino a East Harlem "Harlem spagnolo" che ho trovato era un ottimo rapporto qualità/prezzo in termini di alloggio e cibo. . . quasi 2-3 volte più economico rispetto alla zona del centro. Mi è piaciuta molto la zona ma prendere il treno 6 dopo una lunga giornata di gioco turistico era faticoso ed era troppo costoso per prendere un taxi giallo più di un paio di volte. Ho soggiornato in un ostello proprio accanto a Times Square che era una posizione brillante ma l'ostello era costoso e molto piccolo e abbiamo trascorso la maggior parte del nostro tempo ad esplorare altre parti della città.
Se si dovesse trascorrere qualche volta a New York vorrei quasi suggerire di soggiornare in 1-2 diverse parti della città se il vostro programma e budget lo consente. Ci sono anche un sacco di cose da vedere in giro per Manhattan, come lo zoo del Bronx e i giardini botanici di New York, The Statue of Liberty & Brooklyn è un ottimo posto da esplorare.
Secondo HostelWorld i primi 10 ostelli di New York sono
Mano libera New York (Distretto di Flatiron)
NY Moore Hostel (East Williamsburg, Brooklyn)
HI NYC Hostel (Upper West Side)
Giorgio Hotel (Long Island City)
West Side YMCA (Upper West Side)
Il NyC locale (Long Island City)
American Dream Hostel (Gramercy Park District)
Il Brooklyn Rivera (Brooklyn)
Centro Internazionale per studenti (Upper West Side)
Ostello Internazionale Chelsea (Chelsea)
Aeroporti di New York
Aeroporto di New York LaGuardia (LGA) (8,2 miglia / 13,3 chilometri)
Aeroporto Internazionale di NewYork Liberty (EWR) (8,7 miglia / 13,9 chilometri)
New York John F. Kennedy International Airport (JFK) (13,0 miglia / 20,9 chilometri)
Westchester County Airport HPN) (29,0 miglia / 46,6 chilometri)