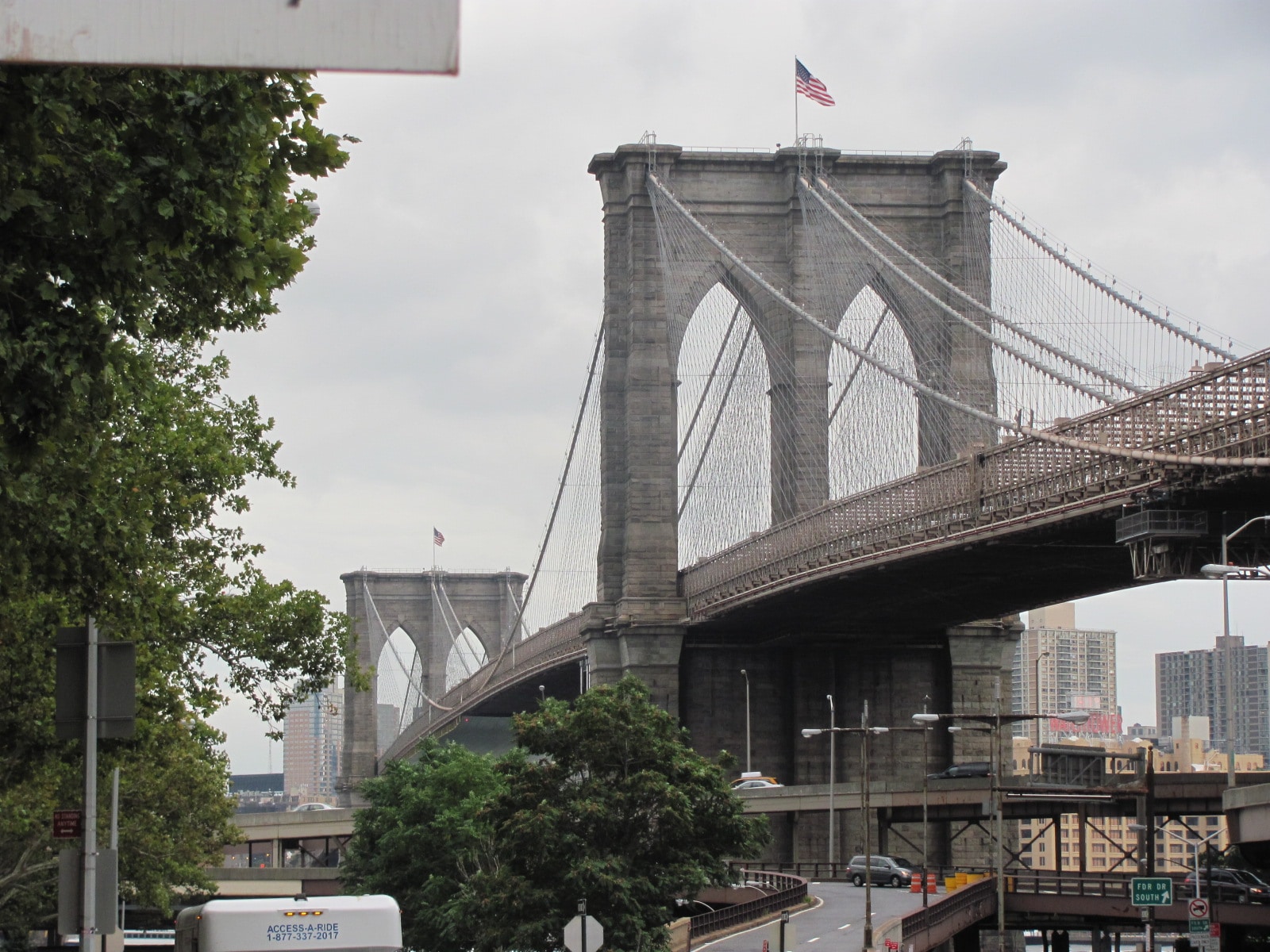 New York Hostels
New York City is one of the top tourist destinations in the world, it is the city that truly never sleeps. The first thing you need to understand that this page will be focused on New York City which is located in state of New York on the east coast of the USA. The city is made up of 5 boroughs Manhattan, Queens, Brooklyn, The Bronx and also Staten Island.
When most people think of NYC they are actually thinking of Manhattan which is home to many neighborhoods you have seen referenced in TV shows and movies over the years.
Midtown (Times Square, Broadway, Chrysler & Empire State Building, MetLife)
Central Park (Central Park Zoo, Carnegie Hall, The Plaza, MoMA)
Chinatown (Canal Street Market)
Little Italy
SoHo
TriBeCa
Upper East Side (The Guggenheim Museum)
Flatiron District (Flatiron Building, Madison Square Park)
Financial District (Wall Street, World Trade Center, 9/11 Memorial)
Lower East Side (Williamsburg Bridge)
Lower West Side (The High Line)
Two Bridges (Manhattan Bridge & Brooklyn Bridge)
Harlem (named after Haarlem in The Netherlands)
East Harlem (Spanish Harlem or El Barrio)
East Village & Alphabet City
Gramercy Park
Chelsea
Greenwich Village
East Village
Little Brazil
Nomad
Koreatown
Hell's Kitchen (Intrepid Sea, Air & Space Museum)
Hudson Yards (Javits Center, B&H Photo Video & Electronics)
If you are staying in NYC it's important to think about what do you want to see and do as Manhattan covers almost 60sqm which is a lot of area to cover even with the efficiency of their Subway system. If you are staying too far away you will spend your time travelling on the subway or stuck in traffic in a famous Yellow Cab.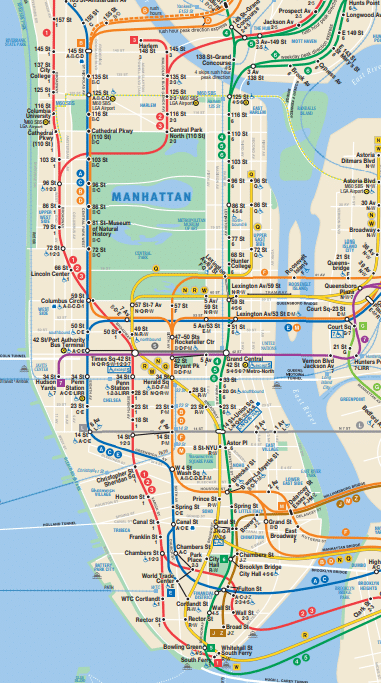 I've stayed in several different parts of NYC and also lived in Lower East Side for a period of time. Years ago I stayed in a Brownstone hostel up in East Harlem "Spanish Harlem" which I found was great value in terms of accommodation and food… almost 2-3x cheaper than midtown area. I loved the area but taking the 6 train after a long day playing tourist was tiring and it was too expensive to catch a Yellow Cab more than a few times. I've stayed in a hostel right next to Times Square which was a brilliant location but the hostel was expensive and very small and we spent most of our time exploring other parts of the city.
If you were going to spend sometime in NYC I would almost suggest staying in 1-2 different parts of the city if your schedule and budget allows. There are also plenty of things to see around Manhattan such as The Bronx Zoo & New York Botanical Gardens, The Statue of Liberty & Brooklyn is a great place to explore.
According to HostelWorld the top 10 hostels in NYC are
Freehand New York (Flatiron District)
NY Moore Hostel (East Williamsburg, Brooklyn)
HI NYC Hostel (Upper West Side)
Giorgio Hotel (Long Island City)
West Side YMCA (Upper West Side)
The Local NYC (Long Island City)
American Dream Hostel (Gramercy Park District)
The Brooklyn Rivera (Brooklyn)
International Student Center (Upper West Side)
Chelsea International Hostel (Chelsea)
New York City Airports
New York LaGuardia Airport (LGA) (8.2 miles / 13.3 kilometers)
New York Newark Liberty International Airport (EWR) (8.7 miles / 13.9 kilometers)
New York John F. Kennedy International Airport (JFK) (13.0 miles / 20.9 kilometers)
Westchester County Airport HPN) (29.0 miles / 46.6 kilometers)