Cemitério de Highgate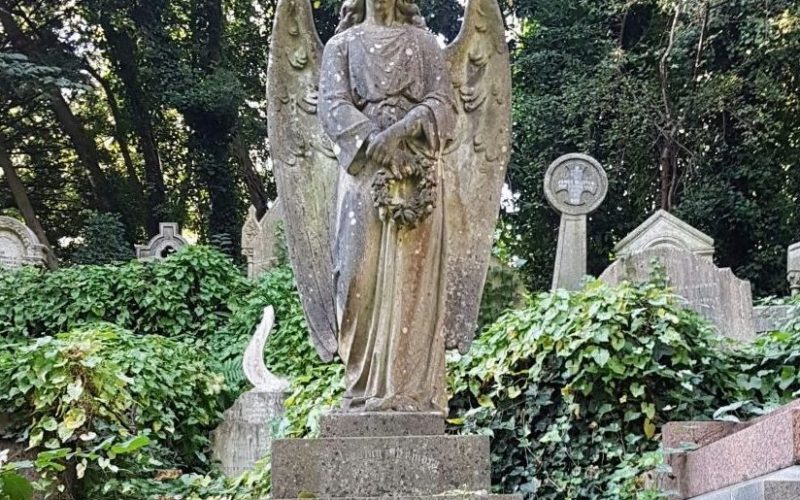 Já fez uma visita ao Cemitério Highgate em Londres, é o local de cerca de 170.000 enterros em 53.000 sepulturas através do Cemitério East & West. As duas estações mais próximas são Archway (Northern Line) & Upper Holloway (National Rail) a distância é perpéável, mas sugerimos apanhar um dos vários autocarros perto da estação archway, como a W5, 210, 143 ou 271 até ao topo da colina e sair na paragem da Igreja de São José e caminhe pelo Waterlow Park até Swain Lane, onde a entrada do cemitério é a localização.
O Cemitério Oriental é onde Karl Marx, George Elliot, Patrick Caulfield & Douglas Adams estão sepultados. Os visitantes podem vaguear livremente deste lado, mas há uma taxa de entrada. O Cemitério Oriental também oferece passeios no sábado a partir das 14:00, mas não corre todas as semanas e custa £8 para Adultos e £4 para Crianças e dura cerca de 60 minutos.
A entrada no Cemitério Oeste é apenas guiada e você pode visitar a Avenida Egípcia, Círculo do Líbano, Catacumbas terraço & o Mausoléu de Julius Beer. O passeio custa £12 para Adultos e £6 para Crianças e dura cerca de 70 minutos, mas não inclui uma visita ao túmulo de George Michael. O conteúdo do passeio pode variar, por isso, se tiver uma determinada sepultura em mente, mencione ao pessoal ao comprar o seu bilhete se o seu pedido puder ser considerado.
Enquanto as filmagens são desencorajadas, o local tem sido usado para vários filmes ao longo dos últimos anos com aprovação como Fantastic Beasts: The Crimes of Grindelwald , Tales From the Crypt (1972), Dorian Gray, Hampstead e recente série de TV da BBC Bodyguard.
Vale a pena uma visita com certeza que você pode encontrar mais detalhes visitando seu site oficial recomendamos vivamente ir ao passeio, pois também significa que você pode visitar o cemitério leste gratuitamente após o tour pelo cemitério oeste.
Post Tags: