Cimetière de Highgate, Londres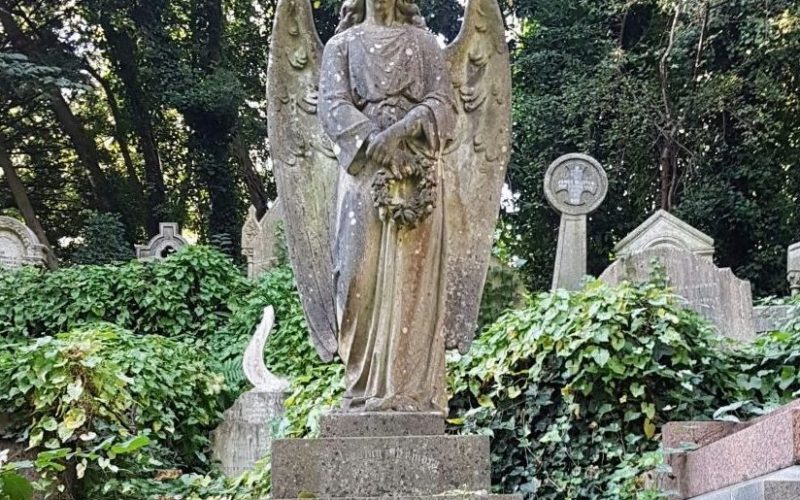 Avez-vous déjà fait une visite au cimetière de Highgate à Londres, c'est le site d'environ 170.000 sépultures à travers 53.000 tombes à travers l'Est – West Cemetery. Les deux stations les plus proches sont Archway (Northern Line) – Upper Holloway (National Rail) la distance est accessible à pied, mais nous vous suggérons de prendre l'un des bus plusieurs près de la gare Archway tels que le W5, 210, 143 ou 271 au sommet de la colline et la sortie à l'arrêt St Joseph's Church et marcher à travers Waterlow Park à Swain Lane où l'entrée du cimetière est l'emplacement.
Le cimetière de l'Est est l'endroit où Karl Marx , George Elliot, Patrick Caulfield – Douglas Adams est enterré. Les visiteurs peuvent se déplacer librement de ce côté, mais il ya un droit d'entrée. Le cimetière de l'Est propose également des visites généralement le samedi à partir de 14 heures, mais ne fonctionnent pas toutes les semaines et coûte 8 euros pour les adultes et 4 euros pour les enfants et dure environ 60 minutes.
L'entrée au cimetière de l'Ouest se fait par visite guidée seulement et vous pouvez visiter l'avenue égyptienne, le Cercle du Liban, terrasse Catacombes – le mausolée de Julius Beer. La visite coûte 12 euros pour les adultes et 6 euros pour les enfants et dure environ 70 minutes, mais ne comprend pas une visite de la tombe de George Michael. Le contenu de la visite peut varier donc si vous avez une tombe particulière à l'esprit s'il vous plaît mentionner au personnel lors de l'achat de votre billet si votre demande peut être considérée.
Alors que le tournage est découragé l'emplacement a été utilisé pour plusieurs films au cours des dernières années avec l'approbation tels que Fantastic Beasts: The Crimes of Grindelwald , Tales From the Crypt (1972), Dorian Gray, Hampstead, et récente série télévisée de la BBC Bodyguard.
Il vaut la peine d'une visite à coup sûr, vous pouvez trouver plus de détails en visitant leur site officiel, nous vous recommandons fortement d'aller sur la visite car cela signifie également que vous pouvez visiter le cimetière de l'est gratuitement après la visite du cimetière ouest.
Post Tags: