Highgate Cemetery, Londen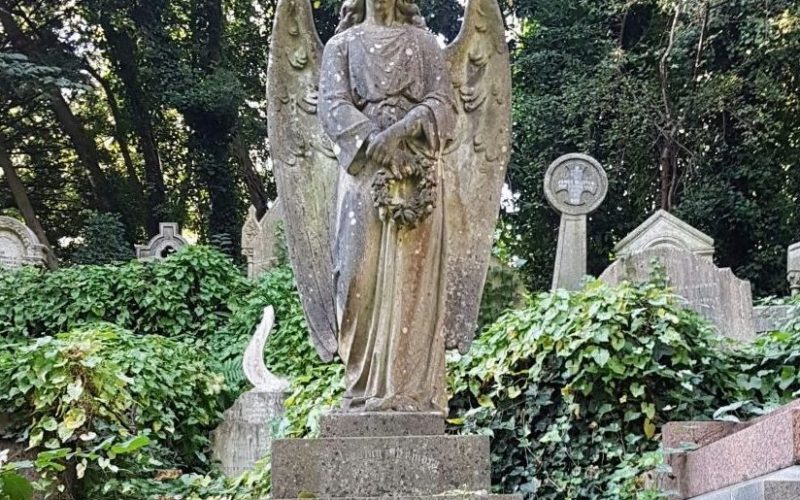 Heb je ooit een rondleiding gedaan naar Highgate Cemetery in Londen, dan is het de plek van zo'n 170.000 begrafenissen verspreid over 53.000 graven op East & West Cemetery. De twee dichtstbijzijnde stations zijn Archway (Northern Line) & Upper Holloway (National Rail) de afstand is beloopbaar, maar we raden het vangen van een van de verschillende bussen in de buurt van Archway station, zoals de W5, 210, 143 of 271 naar de top van de heuvel en afrit bij St Joseph's Church halte en loop door Waterlow Park naar Swain Lane waar de ingang van de begraafplaats is locatie.
De East Cemetery is waar Karl Marx , George Elliot, Patrick Caulfield & Douglas Adams begraven liggen. Bezoekers kunnen vrij rondlopen aan deze kant, maar er is een toegangsprijs. De East Cemetery biedt ook rondleidingen meestal op zaterdag vanaf 14.00 uur, maar niet elke week draaien en kost £ 8 voor volwassenen en £ 4 voor kinderen en duurt ongeveer 60 minuten.
Toegang tot de Begraafplaats west is alleen door een rondleiding en je de Egyptische Avenue, Circle of Lebanon, Terrace Catacombs & het Mausoleum van Julius Beer bezoeken. De tour kost £ 12 voor volwassenen en £ 6 voor kinderen en duurt ongeveer 70 minuten, maar omvat geen bezoek aan het graf van George Michael. De tour inhoud kan variëren dus als je een bepaald graf in gedachten u vermelden aan het personeel bij de aankoop van uw ticket als uw verzoek kan worden overwogen.
Terwijl het filmen wordt ontmoedigd de locatie is gebruikt voor verschillende films in de afgelopen jaren met goedkeuring, zoals Fantastic Beasts: The Crimes of Grindelwald , Tales From the Crypt (1972), Dorian Gray, Hampstead, en de recente BBC tv-serie Bodyguard.
Het is zeker een bezoek waard dat je meer details vinden door hun officiële website te bezoeken, raden we ten zeerste aan om op de tour te gaan, omdat het ook betekent dat je de oostelijke begraafplaats gratis bezoeken na de rondleiding door de westelijke begraafplaats.
Post Tags: