Highgate Kyrkogård, London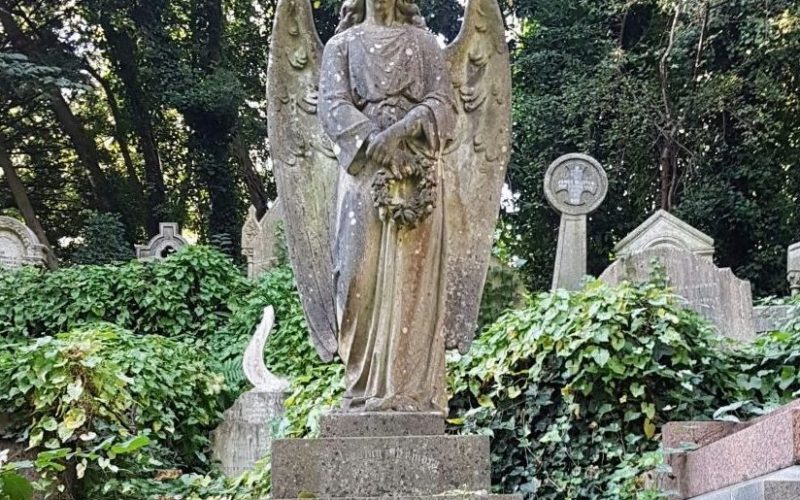 Har du någonsin gjort en rundtur till Highgate Cemetery i London, det är platsen för cirka 170.000 begravningar över 53.000 gravar över East & West Cemetery. De två närmaste stationerna är Archway (Northern Line) & Upper Holloway (National Rail) avståndet går, men vi föreslår att man tar en av flera bussar nära Archway station som W5, 210, 143 eller 271 till toppen av kullen och avfart vid St Joseph's Church stop och gå genom Waterlow Park till Swain Lane där kyrkogårdsentrén är beläget.
East Cemetery är där Karl Marx , George Elliot, Patrick Caulfield & Douglas Adams är begravd. Besökare kan vandra fritt på denna sida, men det finns en entréavgift. East Cemetery erbjuder också turer vanligtvis på lördag från 14:00 men inte köra varje vecka och kostar £ 8 för vuxna och £ 4 för barn och varar runt 60 minuter.
Entré till West Cemetery är endast guidad tur och du kan besöka Den egyptiska avenyn, Circle of Lebanon, Terrace Catacombs & Julius Beers mausoleum. Turnén kostar £ 12 för vuxna och £ 6 för barn och varar cirka 70 minuter, men inkluderar inte ett besök i George Michael grav. Reseinnehållet kan variera så om du har en särskild grav i åtanke, ange personalen när du köper din biljett om din begäran kan övervägas.
Medan inspelningen avskräcks platsen har använts för flera filmer under de senaste åren med godkännande såsom Fantastic Beasts: The Crimes of Grindelwald , Tales From the Crypt (1972), Dorian Gray, Hampstead, och senaste BBC TV-serien Bodyguard.
Det är värt ett besök för säker på att du kan hitta mer information genom att besöka deras officiella hemsida rekommenderar vi starkt att gå på turnén eftersom det också innebär att du kan besöka den östra kyrkogården gratis efter rundturen på den västra kyrkogården.
Post Tags: