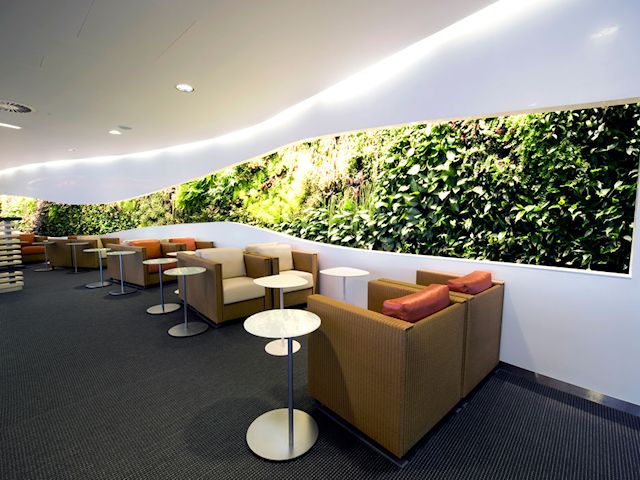 Heathrow SkyTeam Lounge – Terminal 4
Lounges can be a great place for travellers to take a break from the hectic life that is travelling. The lounge is located once you pass through security and you will need to follow the signs for Gate 10.
But you can find that prices charged for visitors can vary by what status level they have, I was quoted £25 with KLM silver status but several other guests with KLM were charged £30 to enter the lounge.  If I had gold status still it would have been free but weighing up the costs of airport food and considering the time it takes to lodge an expense claim I went for the lounge.  The food options are always pretty basic but if you visit around dinner time you can often get a simple enough pasta and some veggies.
This lounge at Terminal 4 is a bit his and miss, it can be super crowded or empty like it's your own private lounge, also have found the food can be plentiful or very sparse depending on what time of the day you are travelling. The lounge is split over two levels and when the bottom level is packed the staff will guide you to the second level.
There is free WiFi and plenty of places to recharge your phones while you wait for your flight to depart. There is a wine bar area which is useless for passengers not opting to drink, and a Clarins Spa that I've always managed to miss out on trying when I stop by. The treatment is included in your visit but you can't prebook and they don't operate the full hours that the lounge does.
While the lounge is clean it's probably not one of my favourite SkyTeam lounges but then again it's not my least favourite that is reserved for their Berlin lounge.
I've also found the powerpoints in several of the lounges never really work, the lounge is due for a bit of a makeover but I'm not sure that will happen anytime soon.
Post Tags: