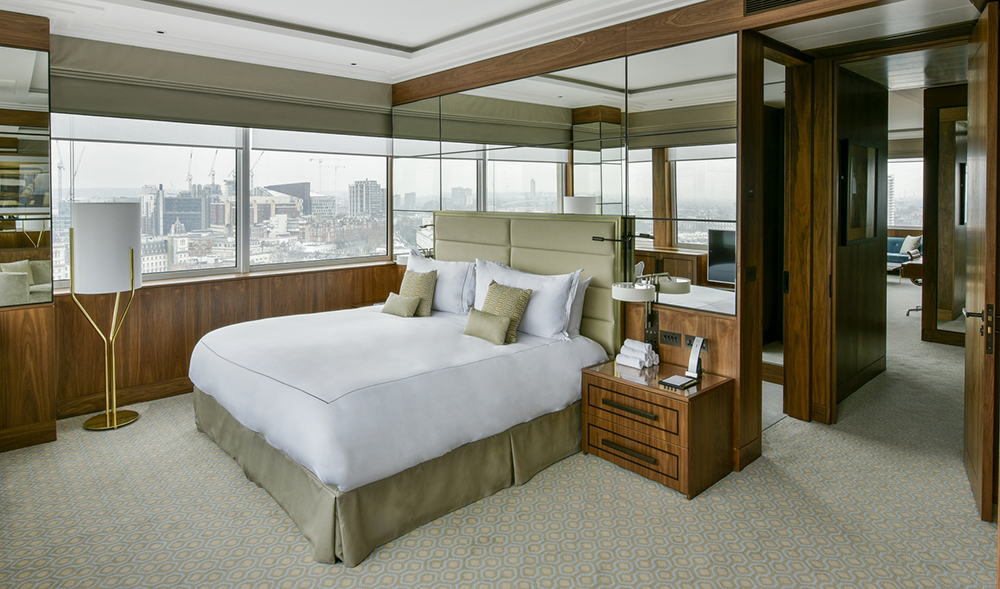 The Royal Lancaster To Be Best New Hotel in London
Celebrating 50 years of being in business, the Royal Lancaster Hotel is still working toward perfection and prides itself on old-fashioned charming hospitality. After wrapping up a £76 million-dollar renovation project, the new Royal Lancaster Hotel is open for business.
Offering stunning panoramic views of Hyde Park, the Royal Lancaster sits on a coveted piece of property in the heart of London. Overlooking the Italian Gardens, the hotel is 18 stories of unchallenged luxury.
The renovated Royal Lancaster offers luxurious guestrooms and suites. All of the rooms are decorated in soft palettes of silver, sea-green and ocean blue. Every room comes with large windows offering a view of the city of London. There are suites available for families and business travellers. Suites offer separate sleeping quarters and are equipped with state of the art technology.
The hotel is still the home of the Royal Lancaster's signature restaurant Nipa Thai. The traditional Thai restaurant offers an authentic Thai atmosphere, designed with smooth and calming teak. Enjoy a view of Hyde Park from your table to enrich your dining experience.
The hotel boasts its fine facilities. Enjoy an in-room spa treatment offered by the hotel's partner in Viva Therapies. Or burn off your dinner at the hotel gym, located conveniently in the hotel.
At the Royal Lancaster Hotel, they understand that traveling with the family is not always easy. They make accommodations available for families traveling by small children such as high chairs, car seats, and baby bathtubs.
The Royal Lancaster Hotel is located on the same block as the Lancaster Gate Underground station so it is convenient for tourists and business people alike to access the Central line.
Book your stay at the Royal Lancaster, renowned for being one of London's leading venues for business and corporate events.
This article is also available in: