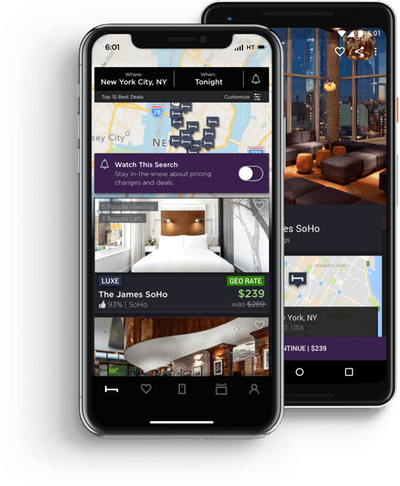 unsold hotel room app
HotelTonight was launched in 2011 as an app first alternative for booking hotel rooms. Back when the mobile app was launched all of their competitors were heavily desktop focused. After 11 funding rounds that raised over $126.9 million Airbnb acquired the app that focused on unsold hotel rooms on the 7th March 2019. While the full financial details but based on estimates on last valuation the deal would be around $465 million.
HotelTonight had been expanding it's audience as in 2017 they allowed guests to book upto 100 days in advance. The app has a number of broader competitors these days including:
Room 77 Hotel Search
Stayful
Jetsetter
Expedia
Booking.com
It seems that HotelTonight remains the dominate player in unsold hotel rooms but aggregators, OTAs and hotel chains will eventually adapt their platforms to allow more last minute bookings.
It will be interesting how HotelTonight will continue to grow and operate as an independent business within Airbnb over the next few years as Airbnb expands it's corporate offerings. It will also be likely Airbnb listings might start to be offered within the app to take advantage of the millions of existing customers.
This article is also available in: