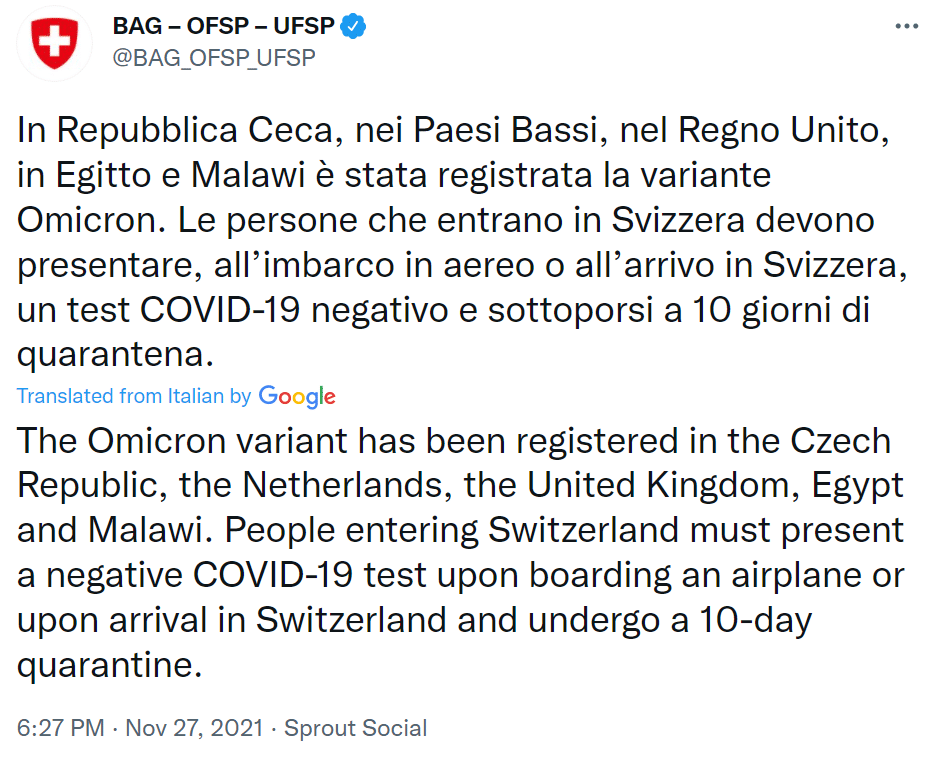 Switzerland to require negative Covid-19 test + 10 days quarantine
The Swiss government has started to add a number of countries to it's risk country list. The Swiss embassy in the UK has also just advised when boarding a plane and entering Switzerland, all persons travelling from the UK must present a negative COVID-19 test and quarantine for 10 days.
The new variant Omicron has occurred in the Czech Republic, Belgium, Israel, Germany, the Netherlands, the United Kingdom, Egypt and Malawi. It seems a number of countries have been reacting quickly to travellers coming from countries where they have detected the Omicron variant.
Which will be the next countries to increase requirements on passengers to present a negative test but also force quarantine?