TomorrowWorld coming to Atlanta, USA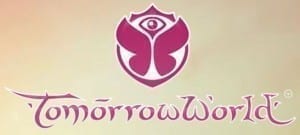 The organisers of the popular Belgium dance festival Tomorrowland announced last month that they were expanding their festival with TomorrowWorld starting in September. The creators of the festival Manu & Michiel Beers have grown the festival over the past 9 years into one of the world's most anticipated music festivals proved by their ability to sell out 180,000 tickets in just ONE second.
Holland-based ID&T Entertainment is one of the world's largest dance music promoters which along with Tomorrowland also run Sensation White. The move to the USA makes sense with media mogul Robert Sillerman who runs a majority of the glitzy Miami Beach nightclubs having purchased the North American division of ID&T Entertainment.
The expansion of TomorrowWorld into the US market makes sense with the Ultra Music Festival in Miami attracting more than 230,000 attendees in 2012. So there is certainly a growing demand in the US scene for large well planned music festivals so it will be interesting to see how the first TomorrowWorld festival at Bouckaert Farm, Atlanta, Georgia. The news that Atlanta was the location of the first US festival was announced by Albert Berdellans an employee of Ultra Music.
It's Atlanta. RT @kia_mak: (Breaking:) Tomorrowland is expanding this year with a TomorrowWorld festival outside of Belgium — EDMsnob (@EDMsnob) February 18, 2013
Based on the statement from the two Beers brothers it's likely the TomorrowWorld festival will eventually tour every continent, they were quoted saying "It's our ambition to organize a Tomorrowland on every continent. We have received requests for versions of Tomorrowland from all over the world… From rich Russians and Indians, to promoters in Australia, the US and South America. We will do it, but on our conditions, and only in places where we feel comfortable,"