Expedia turns focus towards Viator Tours

After fifteen years in the online travel industry, Expedia is turning its focus onto the ancillary product sector – an industry currently championed by Viator. The ancillary product market, which includes holiday tours and activities, is estimated to be worth $27 billion.
Thus far, Expedia has involved itself in the accommodation and air travel industries, recently completing a major migration to bring its technology up to date. While in the past, Expedia has been involved with day tours, offering 7,600 experiences to its customers across the world, the company hopes to offer multi-day products too.
Their core local products offered are:
Local Experiences Exchange – white label white with your branding
Local Access – access to their point of sale software
Local Custom Link – service your online customers via seamless API
Local Expert – experienced in-house concierge services for your customers
Using its new Local Expert Hub, Expedia will be able to provide tours and activities direct on its own website, as well as through its third party sites. Viator offers a similar service, with its 9,000 attractions, activities and tours in over 150 countries made available through viator.com as well as 24 additional websites. But with over 3 million visitors per month already choosing Viator, how will Expedia compete in this new environment?
With a decade an a half in the industry, Expedia already boasts its own far-reaching customer base. The company will provide a point-of-sale service on desktops or using kiosks and concierges. This "Direct Connect" API system will allow operators real-time access to Expedia's systems and portfolio of trips, offering tailored experiences and itineraries.
Expedia's previous vast involvement in the travel industry also provides distinct cross-selling advantages, allowing accommodation and air customers to invest in tours and activities at the time of booking.
The company believes that by offering ancillary services as package activities while customers are booking a hotel room or flight, it will be granted a great opportunity to market its new products to people who have not yet made any arrangements. This will provide guests with the option to create a truly personalised trip in a single sitting. Holiday-makers will also be able to book tours and activities individually, using a separate website.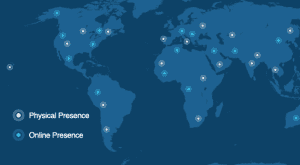 Additionally, during the recent technology overhaul the company has optimised its web content, making information readily accessible through all mobile devices such as smart-phones and tablet computers.