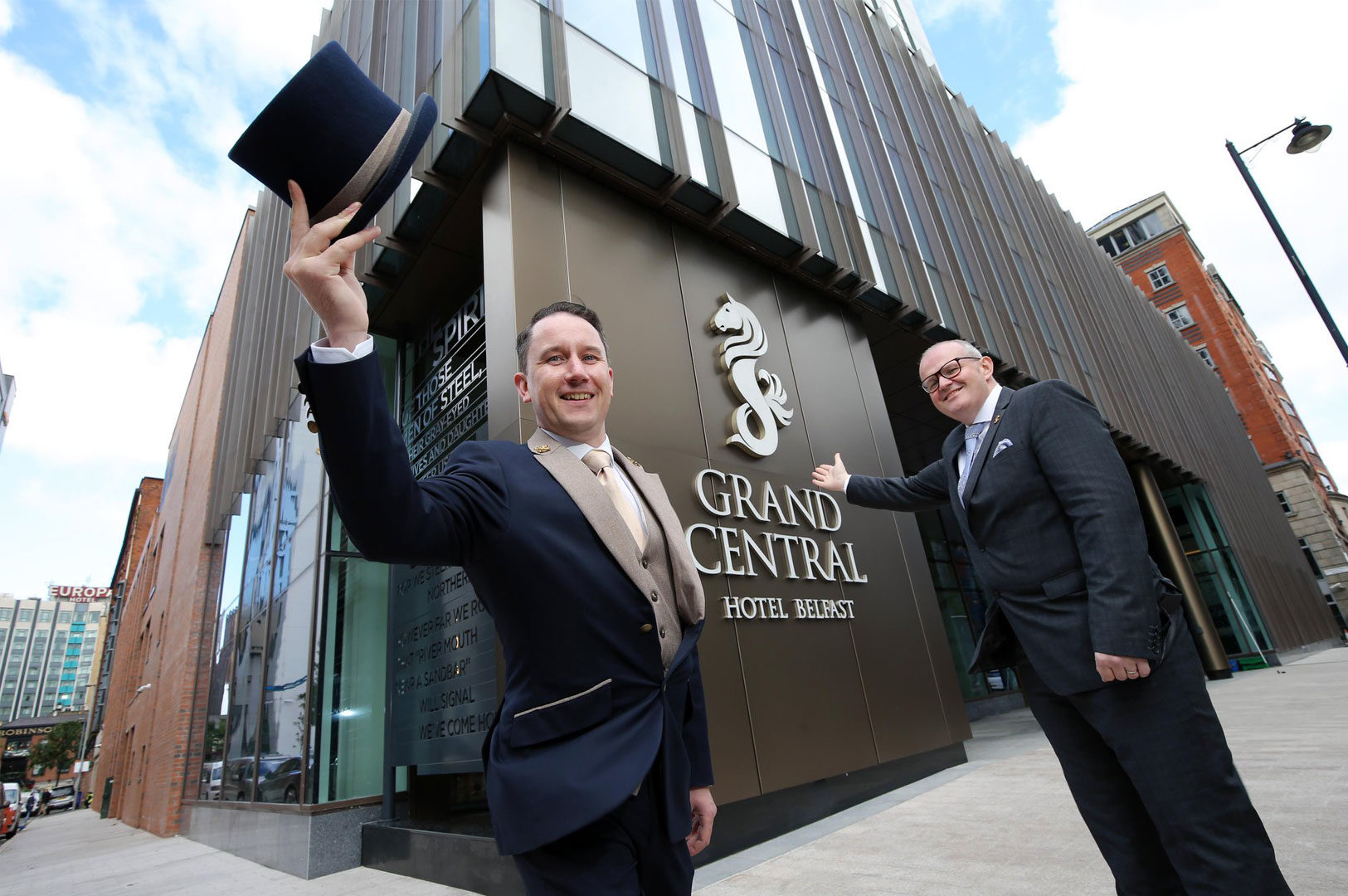 Grand Central offers highest bar in Ireland
The newest and most luxurious hotel in Northern Ireland is the "Grand Central". The family group Hasting Group with more than 50 years present in business in Northern Ireland has developed the seventh hotel in its portfolio and represents the largest individual investment of the hotel group.
The investment of this project was for £ 53 million and has created 200 new jobs, its cost has been fully self-financed and in complete confidence in the growth of the northern tourism sector.
Officially the hotel opened its doors, offering its visitors unparalleled views of the city from the highest bar in this country. It is located in the heart of Belfast and has 23 floors and 300 luxuriously decorated rooms with prices from £ 80 per night to the most luxurious price of £, 2000 per night reserved for the 21st floor suite with the name of the founder of Hastings, the late Sir William Hastings, describing this as a spectacular and incredible tribute to the hotelier.
Its luxuries and structure are not only highlighted, but also by what can be found in it, such as the walled Grand Café, the Seahorse bar and restaurant, a room for private receptions, offices, shops and two conference rooms.The first guest who arrived at the hotel was an international corporate visitor, who attended the sixth annual Global Host who held his first event outside the US. UU in that country.
The Hastings family hopes that the cocktail lounge, called the "Observatory" of Grand Central, which is located on the 23rd floor, will become a new point of reference and the destination of the city. Likewise, they describe that it is a "unique" view of Belfast that is perceived and the main objective is that all customers enjoy and have fun while having tea for a cost of £ 40 per person.
This article is also available in: