Lufthansa biedt passagiers hogesnelheidswifi aan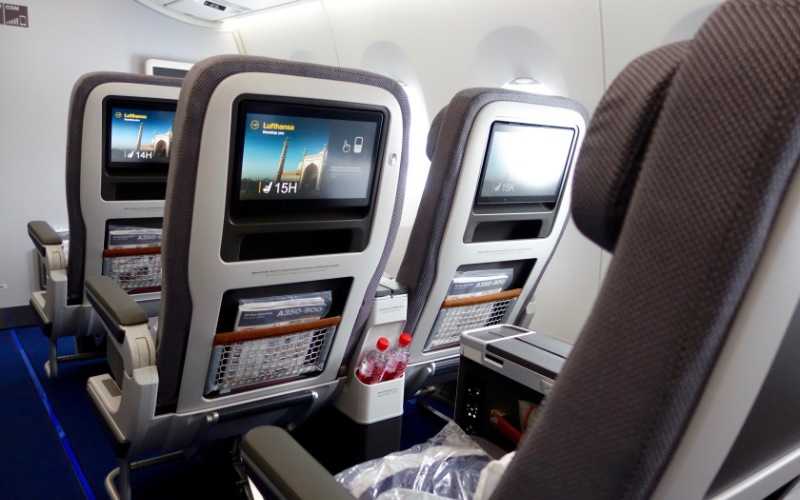 Na een valse start in 2003 tot 2006 lijkt het erop dat Lufthansa's internettoegang tijdens de vlucht groter en beter is dan ooit met de aankondiging van een verbeterde hogesnelheids WiFi-internettoegang op zijn korte en middellange afstandsvluchten.
De nieuwe hogesnelheidsinternettoegang wordt geboden door een partnerschap met Inmarsat via hun Global Xpress-netwerk (Ka-band) dat draait in hun 30MHz S-band spectrumtoewijzing in alle 28 lidstaten van de EU.
Lufthansa heeft bevestigd dat zij FlyNet® voor WiFi-functies en GSM-diensten voor SMS- en MMS-diensten zullen blijven gebruiken. Het nadeel voor reizigers naar China is dat FlyNet® wordt uitgeschakeld wanneer zij door het Chinese luchtruim reizen.
FlyNet® Kosten en facturering (alleen langeafstandsvluchten)
1 uur: 9,00 euro of 3.500 mijl
4 uur: 14,00 euro of 4.500 mijl
Volledige vlucht (tot 24 uur): 17,00 euro of 5.500 mijl
Er is geen aankondiging van prijzen voor de nieuwe Inmarsat diensten, maar het is logisch dat het zal worden gekoppeld aan ticket klasse of frequent flyer status niveau als ze een korting of gratis toegang bieden. Volgens eDreams doet slechts 15% van de luchtvaartmaatschappijen wereldwijd die WiFi aanbieden dit gratis en de meesten gebruiken het als inkomstenkanaal.
Lufthansa heeft aangekondigd dat ze de spraakdiensten, VOIP en apps zoals Skype zullen blokkeren in lijn met de voorkeuren van klanten voor een rustige reiservaring die ze momenteel op hun FlyNet® diensten doen, dus raak niet in paniek!
Post Tags: