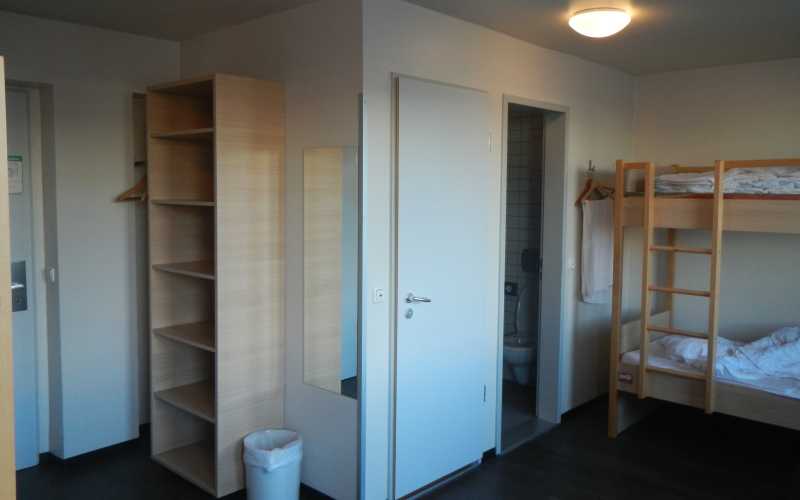 MEININGER Munich City Review
I stayed at MEININGER Munich City Center for several hours on a trip from Amsterdam to Bled, Slovenia for New Years Eve 2015.  I arrived after midnight so I didn't really have much chance to explore the hostel facilities until the morning. The price of the hostel is not the cheapest in town but the building is modern enough and not such a bad place to stay for the night.
Also if you have a lot of luggage consider catching the tram 18/19 to the hostel from München Hauptbahnhof (Munich train station) if you have a lot of luggage.  The reason is that Google maps states it's only a 15 minute walk it actually can take over 20 minutes or more of walking depending on which exit you took.
The hostel staff were friendly and efficient at checkin but there was two staff and I was the only one checking in which was a bit weird as the other one just stood around.  But kudos for putting on more than one staff member on the front desk late at night to ensure one can always focus on checkins.
The hallway carpet was quite weird as you can see from the pictures below, it seemed like an ugly Christmas sweater.
All bedding linen is included but its €1 plus a €5 euros deposit for a towel which is not too bad, just remember to ask when you checkin. The rooms use a secure keycard system so you have piece of mind about security while staying here.  The room is quite spacious and modern as you can see from the photo below.
The downside is like most hostels you have to make your own bed as you can see, which is painful after a long day of travelling and you just want to sleep.  Also remember to bring your linen with you on checkout which is also annoying as it's one more thing you have to carry along with your luggage.
While the room has TV in the room, it's a small TV and only seem to have German TV shows being shown that I could find. The bathroom and toilet are modern and a good size, and in separate rooms so you don't have to wait to pee in the morning if someone is taking too long in the shower.
I'm staying on the third floor in room 313 and I can hear the music from what seems to be a nightclub next to the hostel which is annoying. So I would consider staying on a higher floor if you are a light sleeper or make sure your room mates have the windows closed…that helps block out a lot of noise.
I checked in late around midnight so didn't really see much of the hostel and left at 10am but I was fairly disappointed with the breakfast, it was overpriced and was far too basic… I would suggest skipping the breakfast if you can and save your money.
Meininger München City Center Address
Landsberger Str. 20
80339 Munich, Germany
Summary
Reviewer
Review Date
Reviewed Item
MEININGER Munich City Center
Author Rating