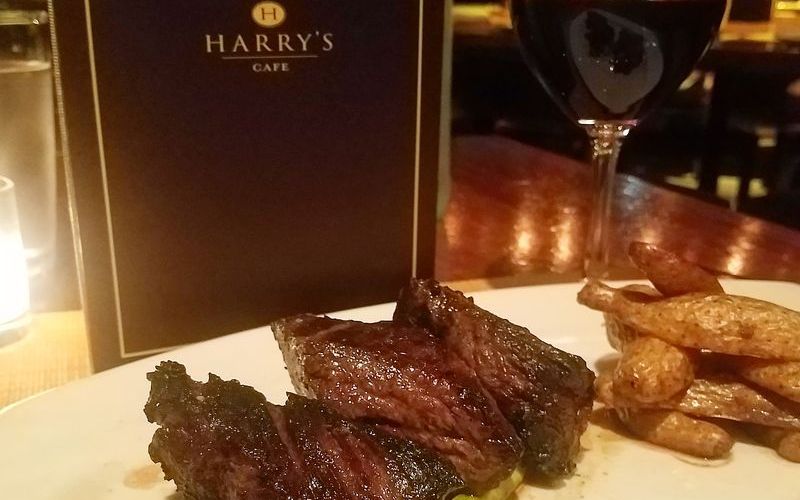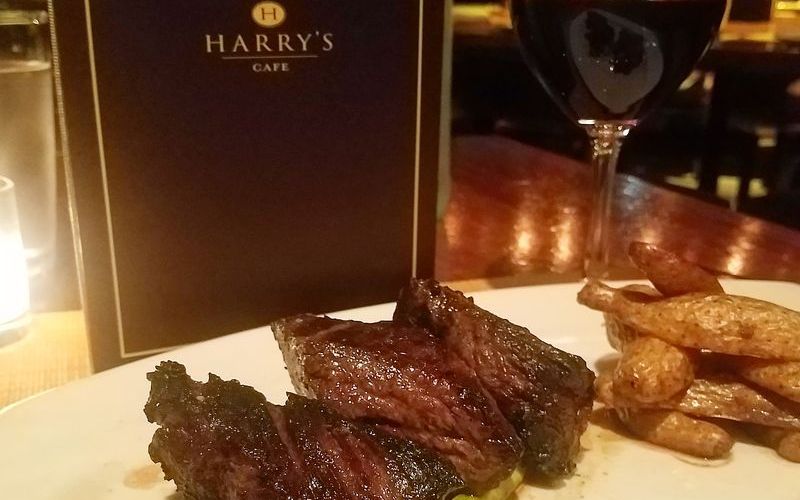 Harry's Cafe & Steak
When I was living in NYC back in 2010 I found one of my all-time favourite steak restaurants and it was Harry's Cafe & Steak.  So yes I went back more than once as the steak was so well cooked and the best thing about this place was it was opened late.
The restaurant was about a 20 minute walk from my apartment in Madison street but it was always a nice walk down to the financial district so I didn't mind the walk.
While the restaurant was fine dining they were usually pretty relaxed on dress code when I ate here.  It could have been they were more flexible because I was a tourist or it was late in the evening.  I didn't mind as the staff were always friendly and welcoming even if I wasn't dressed in a suit.
The strangest part about this place was how their waiters would always take away my butter knife when I would order a steak.  It does make it really tough to butter my bread without a butter knife.
Note for management… please provide a butter knife with the bread
The service is great as last time and its a wonderful place to relax and have a great meal after a busy day playing tourist. Oh wow my steak was amazing I would recommend the Filet Mignon or NY Strip if you want a great steak but you have to ensure that you get the mash potatoes to match, it is simply a wonderful meal! All of their artisanal steak's are USDA prime dry aged for 28 days and served with Harry's housemade steak sauce.
It's always good when a restaurant has a decent range of sides and I would say Harry's has a really good selection:
Hash browns
Whipped potatoes
Hand cut french fries
Polenta fries
Tempura Onion rings
Cheddar Mac & Cheese
Lobster fried rice
Stuffed baked potato
Grilled asparagus
They have a decent range of meat and a very extensive range of fish so it's a really good restaurant to visit if you want a bit of variety along with several house specialties listed below.
Classic Harry's sirloin burger
Berkshire pork chop
Prime hanger steak
Curried lamb stew
Shrimp penne pasta
Sesame crusted yellowfin tuna
I sadly didn't get a chance to try their desserts but the ones I saw other folks eating looked amazing especially the cheesecake.
Kitchen Opening Hours
Monday through Friday: 11:30am – 12am
Saturday: 11am – 12am
Closed Sundays
Harry's Cafe & Steak Address
1 Hanover Square, New York, NY 10004, United States