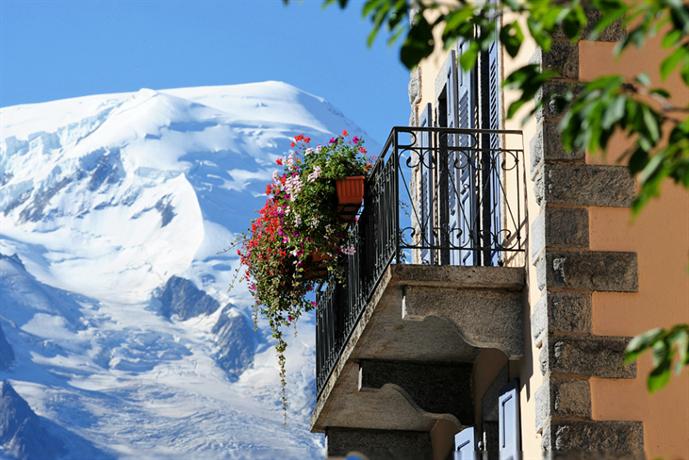 Hotel Excelsior Chamonix
Not many places can brag about two totally different experiences, based only on the time of the year you visit. That's exactly what Logis Excelsior Hotel promises you. From the warm afternoon walks in the summer to skiing through the Alps in cold winters, you are bound to experience the raw beauty of nature, while being tucked in a comfortable room with everyday modern necessities.
Mont Blanc is the highest mountain in the Alps, tucked away in West of France, 16kms from Italy and 15kms from Switzerland. Apart from being in the center of three major tourist attractions in Europe, Mont Blanc boasts 300kms of hill walking path. There is an 18-hole golf course at a distance of 2kms from the hotel.
During summer, visitors can enjoy horse riding, paragliding, tennis, mountain biking and climbing. The mountain is popular for skiing, snow surfing, snowshoeing and ski mountaineering during the winters. You can also go shopping or enjoy recreational facilities at the Sports Center in the nearby town Chounix, don't worry there is plenty of things to do in Chamonix all year round. The hotel itself has a heated swimming pool, to soak in after a day of skiing.
Logis Excelsior Hotel provides single, double, triple and quadruple rooms with one double and one bunker bed, ideal for a family of four. Rooms for people with disabilities are also available on request. Other modern facilities include:
Bathroom with showers or tubs
Hair dryer
Towel warmer
Telephone
Satellite TV
Wi-Fi
The hotel provides a walk in buffet breakfast from 7 am to 10 am, and a bar which is open till 1 am. The menu for the other meals is specially planned and prepared by Olivier Cheilan, the hotel's house chef for twenty years. He prides in providing a fine dining experience, including house specialties and special menus for Christmas, New Years and Valentines.
The hotel was renovated and re-opened in Summer 2015.
Logis Excelsior Hotel Address
251 Chemin de Saint Roch – Les Tines, 74400 Chamonix Mont Blanc, France