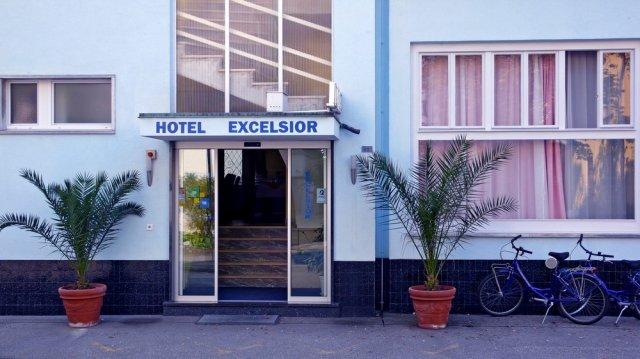 Hotel Excelsior Locarno
Locarno is one of the most beautiful cities in the world and the perfect way to experience and enjoy its sights and sounds is staying at the Hotel Excelsior Locarno. Providing a stress-free environment with emphasis on relaxation, it is a sanctuary for people looking to get away from the hustle and bustle of their daily lives. A stay at Hotel Excelsior Locarno is your ticket to releasing the tension and stress while having a great time.
The rooms at the hotel are so comfortable that you would have a hard time forcing yourself to step out. The hotel has a reputation for being a relaxing place and that is upheld when you see the rooms lit brightly by natural light. Each room has a balcony so you can enjoy the view. If you want to stay in, you can watch television while enjoy the minibar.
There is no way you can return from Locarno without exploring the places here. The Hotel Excelsior Locarno is located conveniently, near a lake and a forest. You get to experience nature's best during your stay here. Plus, it only takes a few minutes for you to walk to the city's hub.
Things to do in Locarno Switzerland
Falconeria Locarno
Verzasca Dam
Adventure Park Gordola
Lido Locarno
Piazza Grande
Chiesa Santa Maria Assunta
Segeln Lago Maggiore
Parco delle Camelie
Chiesa di San Francesco
Casa del Negromante
Ghisla Art Collection
Castello Visconteo
Casino di Locarno
Pinacoteca Casa Rusca
Piazza e Chiesa S. Antonio
Chiesa San Vittore
If you are a sports enthusiast, then you will take pleasure in the golf course and tennis courts near the hotel. You can enquire about the best activities in the region from the support staff and they will guide you. Hotel Excelsior Locarno promises to deliver an experience you will cherish for the rest of your life.
Hotel Excelsior Locarno Address:
Via Simone da Locarno 12, Locarno, Switzerland