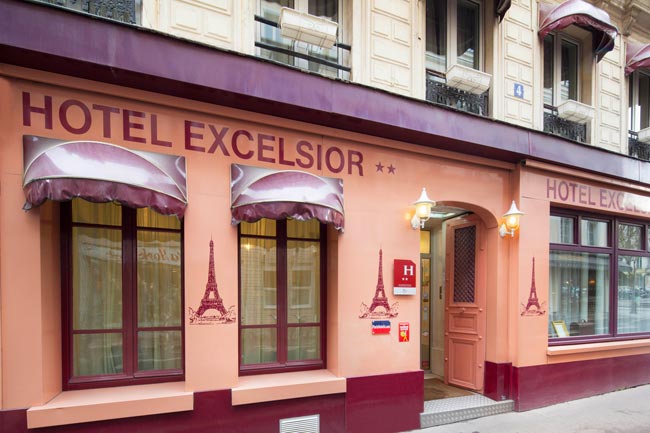 Hotel Excelsior République
The Hotel Excelsior in Paris offer a great retreat for the countless international tourists that flock to Paris, the center of all things great in culture and cuisine. From the Louvre to the Eiffel Tower, there are a lot of famous tourist attractions to commemorate in your photo album after you unwind from jet lag in your posh hotel room.
The complex is located in a quiet corner and is close to the popular Grands Boulevards that are renowned for their café terraces, theatres, restaurants, and cinemas. Tourists can also look forward to visiting the Opera, the Marais district, the famous Hotel du Nord movie site, the Georges Pompidou Center, the boutiques at the Chateau d'Eau, as well as the assortment of large department stores during their visit.
The living units are categorized into Standard and Superior bedrooms as well as suites. The Standard variety offer ideal dwellings for large parties or families while the suites offer two separate bedrooms. The décor reflects 20th century design while the facilities include –
Flat screen TV
Large shower area
Free Wi-Fi
Bathtub
Soundproofing
Hotel additional amenities include –
Safety deposit box
Cold drinks dispenser
Luggage room
The hotel is ideally situated in the heart of the great city which gives tourists easy access to the historical monuments that were a testament to the age of Enlightenment in France and have withstood the test of time. Guests won't be lost in translation either. The hotel staff is fluent in a variety of languages like their native French as well as Italian, English, German, Portuguese, and Spanish.
Hotel Excelsior Republique Address
4 Rue De Lancry, 75010 Paris, France