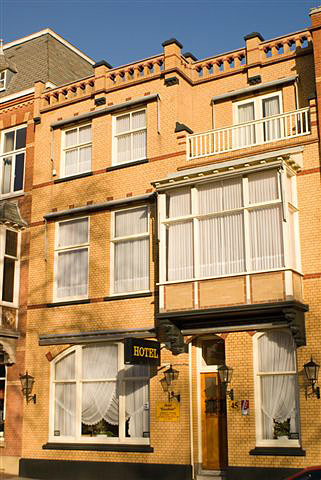 Hotel Excelsior The Hague
The Hague is generally known as the "Judicial capital of the world" because of the numerous international courts located in the city. The Hague is an everyday reminder of the 18th century architecture due to the numerous mansions and constructions built in Baroque and classicist styles.
The city is home to a large population of people from various countries because of so many international institutions and companies, making it a multi-cultural city. It has an 11km coastline a number of museums, amusement park, shopping areas and beautiful gardens. The must-see places for all visitors are the Panorama Mesdag, a cylindrical painting which provides a panoramic view of a late 19th century village, the Japanese garden and the numerous architectural buildings.
Things to do in The Hague "Den Haag"
Visit the Peace Palace
Escher Museum
Panorama Mesdag
Madurodam (Miniature Netherlands)
Gemeentemuseum Den Haag
Scheveningen
Boulevard at Kijkduin
Palace Noordeinde
Mauritshuis Museum
Binnenhof (Inner Court)
The Hague is equally popular with holidaymaker and business visitors due to its international appeal. Hotel Excelsior caters to them all with top quality service and comfortable accommodations. The hotel itself is situated in a monumental building form the 19th century, and is at a walking distance from the beach, restaurants and the shopping centre The hotel offers single, double and triple rooms which come with the following amenities:
Wi-Fi
Radio
Television
Telephone
The entire hotel is non-smoking and provides other facilities like safety deposit boxes, fax, photocopying, laundry and dry cleaning. The hotel does offer breakfast but does not have its own restaurant. However it is ideally located at a walking distance from restaurants and cafes.
The Hague has a pretty lively nightlife with options between going to the theater, cinemas, casino, heated terraces or just hitting a bar for a drink or two.
Hotel Excelsior The Hague Address
Statenlaan 45, 2582 GC, The Hague, Netherlands