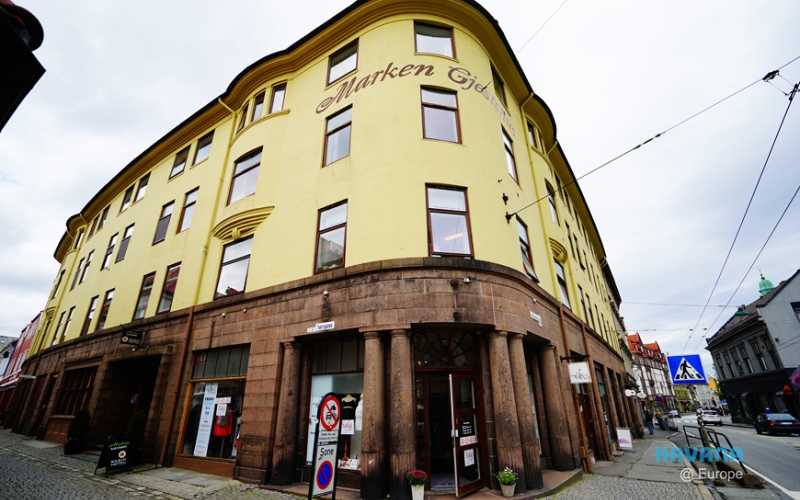 Marken Gjestehus Review
I stayed here in December 2014.  After doing plenty of research I found that Marken Gjestehus was decent enough priced hostel to stay when you are staying in Bergen if you are on a budget.
The properties location is one of the better options to stay in Bergen as it's just a few minutes walking distance to Bergen bus/train station, Lille Lungegårdsvannet and Bergen city center.
The only downside I recall was the shared bathrooms were sometimes not the cleanest, the WiFi was good.
They have recently upgraded their hotel rooms and for Norway it's really quite good value, but they could improve some of the facilities such as none of the guests could manage to get the TV working in the dining area which was a shame as we hoped to get some music.
While it was nice the kitchen could do with some upgrades and new equipment for guests who wanted to do some cooking as eating out in Bergen was so damn expensive.  The rules were that drinking beer and wine was ok in the common area but they weren't impressed when I brought out a bottle of vodka so I had to refill my cup in my room and sneak it back into the common area.  I do understand why some hostels have a rule about no hard liquor/spirits but there was no signs anywhere about this.
When I checked in the staff advised that I had been given an upgrade to their newly renovated private rooms which was a lovely surprise.  The staff were ever so helpful and friendly and enjoyed chatting with guests and managed to remember most peoples names which really managed to make it feel much more welcoming. Just remember they have limited reception hours so be aware of this when you are planning your arrival time and contact their office team if you expect significant delays.
The only negative during my stay was that the fire alarm went off several times around 3-4am and their didn't seem to be anyone from the hostel/hotel organising the guests to evacuate so if there had of been a real fire it could have ended badly as everyone just seemed to wander about not sure what to do. It was during Winter so not the best time to be standing outside in the rain, this is something they need to address.
So yes I would be happy to stay at this property again but would probably suggest booking a private room.
Marken Gjestehus Address:
Kong Oscars gate 45, 5017 Bergen, Norway