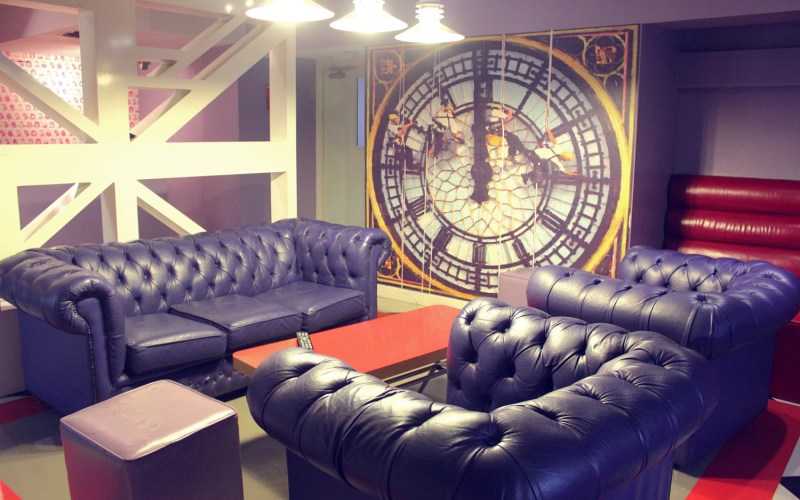 Clink261 Review
I stayed here in November 2013 in a 6 bed mixed dorm, the location on Grays Inn Road was great as it was just a short 5 minute walk from Kings Cross Station which is why I booked it as I didn't want to have to travel all across London Underground after arriving at Kings Cross Station. The property was last renovated in 2010 and I felt it was overdue for another one based on the condition of the rooms.
The 4 bed bunk rooms are a little too small but good beds for a nice night's rest and there is a nearby sister hostel if you want to party all night long. I didn't really explore too much of the hostel just crashed for the night.
The room was fairly cramped and it would not be ideal if you were staying long term but it was ok to crash out for the night.  I had a pretty horrible nights sleep as the room wasn't the quietest with my room mates making a heck of a lot of noise coming in and out of the room, it was probably not a great hostel for light sleepers, also the beds felt tiny. I don't recall being able to successfully find a electrical plug to recharge my phone.
The layout of the hostel is fairly strange with multiple levels between the entrance and the rooms but it's fairly secure and safe for guests as they use electronic door cards. As several other reviews have covered there is not enough bathrooms for the number of guests staying in this location.  The wifi was not something I even bothered to try and use it was that bad….
Clink261 London Facilities
Free Breakfast
Linen Included
Free Wifi (questionable)
Showers (not always hot)
Key card access
Towels (for hire)
Clink261 London Address:
261-265 Grays Inn Road, Kings Cross, London, WC1X 8QT