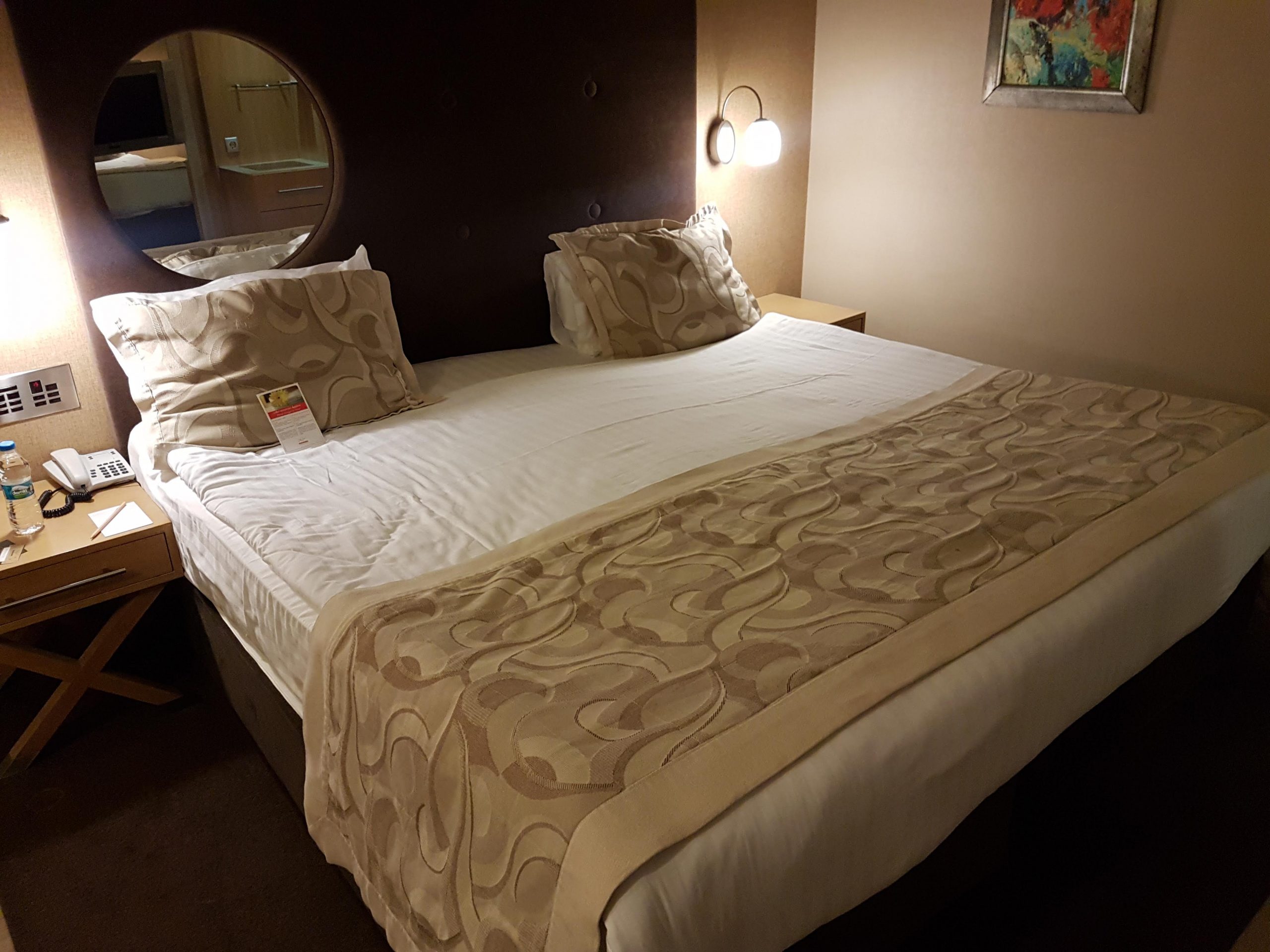 WOW Airport Atatürk Hotel Review
This hotel located near the now closed Istanbul Atatürk Airport.  It's also confusing getting to the hotel as there are two options the 5 star Wow Istanbul Hotel and this one the 4 star Wow Airport Hotel.  It's also confusing as our driver managed to get our directions and dropped us at another airport hotel which seemed more of a scam than anything.
The bed in our room was horrible each time we moved it made a creaking sound and the A/C in the room was just a white noise machine it didn't cool down the room. The room also had various lights on devices in the room that lit up the room like a nightclub making it hard to sleep. The bathroom was dated and no decent hook for the shower head so you had to hold it if you wanted to have a decent shower.
It was close to the Istanbul Atatürk airport and we didn't have to stay more than one night, the hotel advised it was a 4 star property that is a joke it was something closer to 2.5 star hotel. Breakfast was nice enough but we arrived towards the end of service so not everything was available and the staff were not that helpful. We would strongly advise to never stay at this property again. The Istanbul Atatürk airport is closed in April 2019 for commercial flights so it's likely you won't ever have to stay here anyway.
Property Details
Address: Yeşilköy, Atatürk Cd. No:15, 34149 Bakırköy/İstanbul, Turkey
Date Stayed: 3rd April 2018