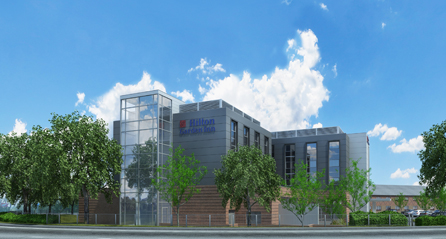 New Hilton Garden Inn coming to Abingdon
The new Hilton Garden Inn will attract visitors to Abingdon. Hilton Garden Inn Abingdon joins 100 Hilton Garden Inn properties that are currently under negotiation or development in Europe.
American hotel chain Hilton signed a franchise agreement with Abingdon Lodge Hotel Ltd, a subsidiary of Coldunell Ltd, based in Surrey, to open the new hotel. The Hilton Garden Inn is replacing the former Oxford Abingdon Hotel on Marcham Road. The transformation of the Oxford Abingdon Hotel to the Hilton Garden Inn will be made in order to improve the current portfolio of the Coldunell hotel chain.
There is an expectation that in a few months in Abingdon there will be an important new hotel development, since the construction of it is a boost for the tourist trade of the city. This is reflected by the city council leader, Mike Badcock: "The new Hilton hotel will create new jobs for the city and attract visitors, which is good for the merchants and the local economy" he emphasized.
For this remodeling is expected to increase the number of rooms by 100% through the construction of four floors taking place with a total remodeling. It is estimated that its doors open at the end of the year when the extension is completed, which will include a new lounge bar, restaurant, meeting rooms and a gym.
"The planning permission was months ago and I am pleased to see that progress is being made." Said the leader of the municipal council.
Hilton is working with the company M & T Hotel Management, one of the leading companies if hotel management is concerned, its trajectory is verifiable, since it has worked with all hotel operators in the market, in order to improve the value for owners, clients and investors.
"We are very excited to work with Hilton Garden Inn, to bring the brand to Abingdon," said CEO Peter Hales.